Sur-Ron LBX vs Talaria Sting
12 Sep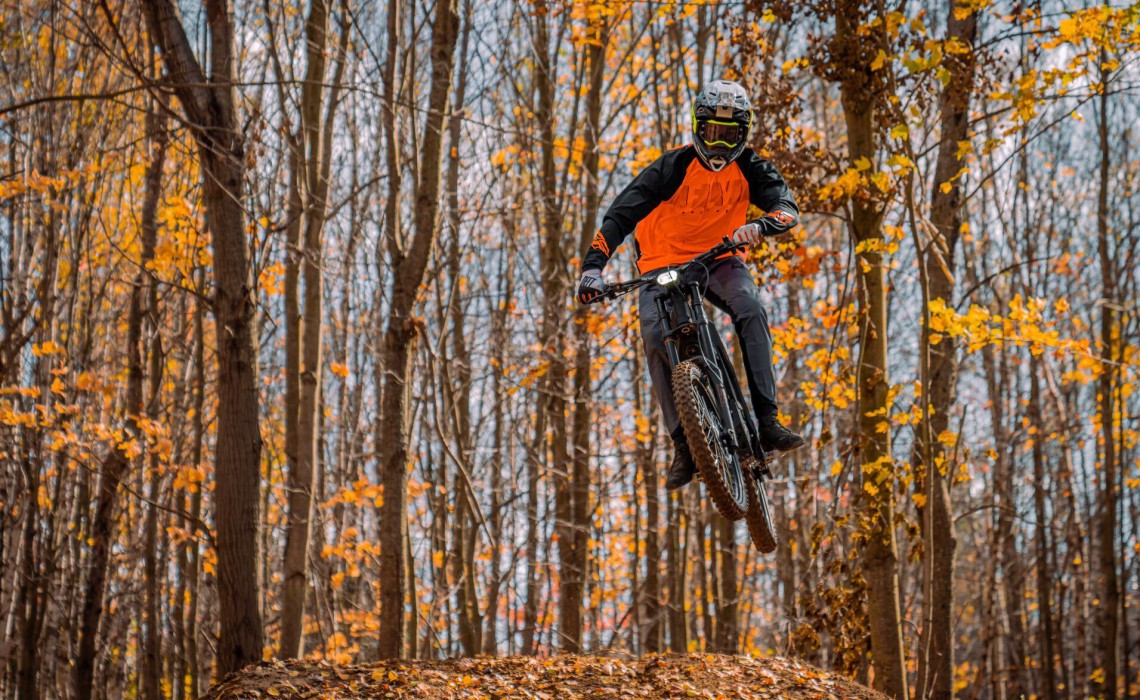 Posted By
16 Comment(s)
17364 View(s)
News
When the Sur-Ron LBX launched in August 2019 it defined a new category of the super lightweight, electric motocross bike, filling a niche between mountain e-bikes and traditional petrol motocross bikes. Weighing in at just 57 kg but with 6kW peak power, the LBX offered great performance, huge agility, a decent range and relatively silent operation. This compelling combination has attracted a huge following for this new category, which has made the LBX the UK's most popular electric motorcycle for over two years.
In January 2022 a challenger muscled-in to the ultra lightweight motocross scene in the form of the Talaria Sting. Looking remarkably similar to the Sur-Ron LBX, the Sting has been designed to go one better with a number of design improvements: -
No Belt Drive
The Sting's primary drive uses a small ratio box rather than the drive belt found on the Sur-Ron. The belt drive is a service item which wears out over time and is vulnerable to damage from stones, grit and jumps. The Sting's ratio ratio box is designed to last for the life of the bike and only needs an oil change every 600 miles. A drive belt change will typically cost around £100 whereas an oil change on the Sting should cost no more than £25.
Wider Rear Tyre
The Sting provides increased grip through its 80/110 19 tyre, which is 10mm wider than the Sur-Ron's 70/110 -19s.
Higher Battery Capacity
The Sting has always included a 60v, 38.5 Ah battery vs the 60v 32 Ah battery offered on the LBX. The 19% capacity advantage is being addressed by Sur-Ron, who have recently improved the spec. of their battery to 37 Ah.
Heavy Duty Rear Swing Arm
The Sting's rear swing arm is wider and stiffer than the one fitted to the LBX, which compliments the bike's wider rear tyre and optimises frame rigidity.
Adjustable Engine Braking
The Sting offers four levels of engine braking which are controlled from the dash display module mounted next to the left-hand switchgear. This controls the level of engine braking when rolling-off the throttle. Increasing engine braking recovers more energy into the battery under deceleration, which extends run time. Engine braking on the LBX is via a programming cable so cannot be adjusted whilst riding.
Seat Height
The Sting has a slightly higher seat height than the LBX, which makes it better-suited to taller riders, albeit that it also appeals to people of normal height.
Off-Road or Road Legal?
Both Sur-ron and Talaria offer road-legal variants of their bikes. These are based on exactly the same frame, powertrain, suspension, wheels and brakes, but with the addition of indicators a rear tail and brake light, mirrors. a larger, centrally mounted instrument display and a steering lock. Performance is identical when derestricted, although these bikes leave the factory with a top speed of 28 mph, which means they are classified and can be registered as L1E mopeds.
The road-legal Talaria Sting has a 3" colour TFT display and a separate control unit for accessing menu options and adjusting engine braking, whereas the Sur-Ron has a smaller LCD display with no adjustment for engine braking.
We offer the Talaria road-legal with a choice between standard off-road tyres or Pirelli MT60 dual-sport tyres. The MT60 is a far better tyre for road use and will deliver a smoother ride, extended range, a higher top speed, and much longer tyre life. In addition, the MT60 raises the seat height by 30mm.
Reliability
These bikes share a number of common components and are built to very similar quality standards. Reliability is extremely high and warranty claims are uncommon. That said, they need to be looked after with reasonable care, particularly after off-road use. Motor and battery faults are extremely rare, however, batteries should not be left in a discharged state for extended periods.
Price
As can be seen, the Sur-Ron models are priced £200 above the equivalent Talari
Sur-Ron LBX Off-Road - £4,695
Talaria Sting Off-Road - £4,495
Sur-Ron LBX Road-Legal - £4,995
Talaria Sting Road-Legal £4,795 (with standard tyres)
Talaria Sting Road-Legal £4,995 (with Pirelli MT60 tyres)
Demand
Demand for the Talaria is growing all the time, but for now it lags some way behind the LBX. This is largely due to Sur-Ron's momentum from having the first mover advantage, and the wider availability of after-market parts.
Upgrades
Upgrades are available for both bikes, particularly brakes, forks and the rear shock, but these are very much options, as the standard bikes are fine for most customers. A popular but expensive option is a 72v battery and uprated controller, and whilst this dramatically increases performance, it's at the expense of run time. These upgrade kits will also be available for the Talaria models in the very near future, with the cost for either being around £2,000.
Overall
This is an exciting category with a rapidly growing following, so it's great to see some competition entering the market.
The Talaria Sting is slightly heavier than the LBX, but its purpose, performance, top speed and ability are all very similar. In practice, customers of both bikes experience high levels of satisfaction, so selection will always be down to personal choice and availability.
As a road-legal bike the Talaria with Pirelli MT60 tyres is superior to the Sur-Ron and represents better value.
We encourage customers to try both bikes so that they can make an informed decision. Whilast the Talaria is only available with a black frame, the Sur-Ron models are also available in silver and blue frames.