Sur-Ron LB X Off-Road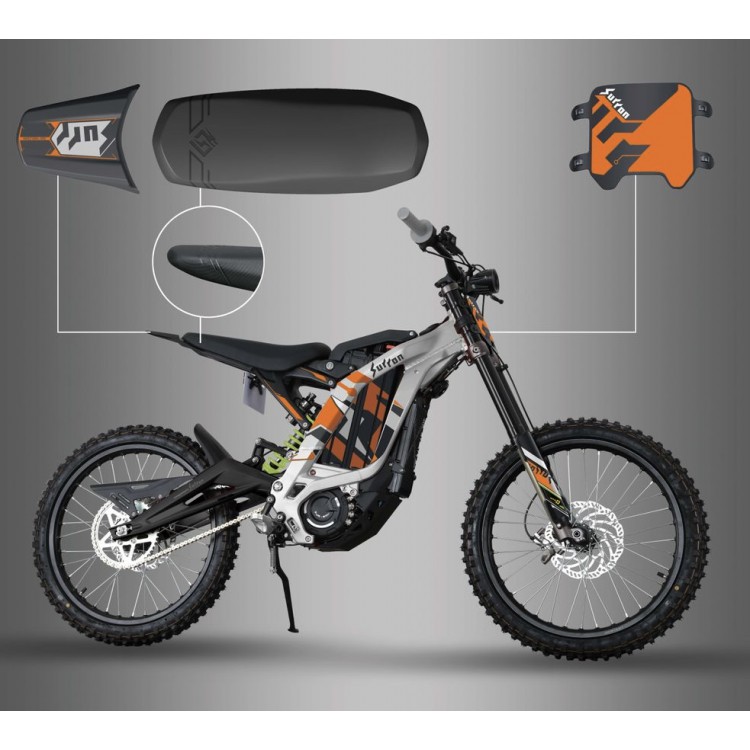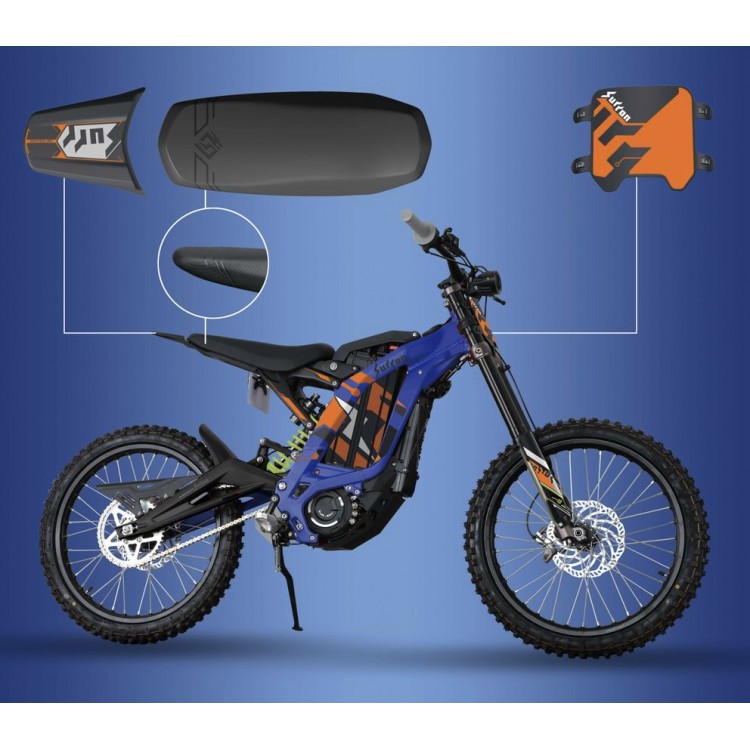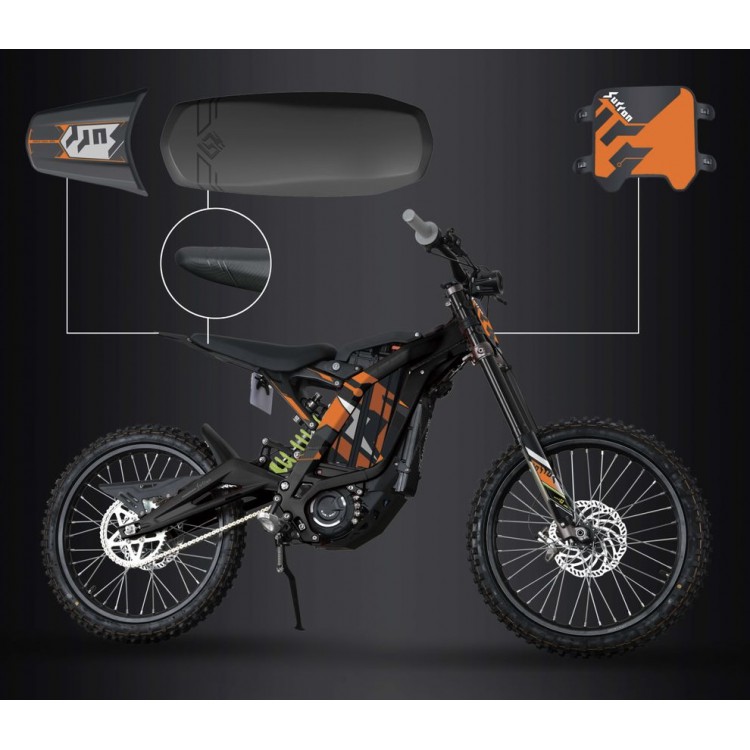 Registered/Delivered in 24 Hours


Power & Performance
Add. Battery Option
-
Battery Capacity
2.4 kWh
Battery Config.
Removable
Battery Weight
N/A
Range - City
-
Range - Highway
-
Range - Combined
30 miles
Full Recharge Cost
25p**
Charger type
External 13 Amp
Charger Output
600 W
Time to full charge
3.5 hours
Average Pence/Mile
1p**
Equivalent MPG
545
CO2 (off board)
9 g/km
Maximum Power
6 kW
Continuous Power
3 kW
Maximum Torque
10.2-39 Nm
Final Drive
Chain
Speed - Restricted
-
Speed - Unrestricted
47 mph
Features
Instruments
LCD
Ignition
Key
Riding Modes
2
Traction control
-
Wireless
-
Mobile App
Yes
USB Charging Socket
Yes
Cruise Control
-
Lighting
Headlight
LED
Indicators
LED
Rear/Brake Light
LED
Brakes
System
Separate Fr/Rear
Front Disc/Caliper
203 mm/4 Piston
Rear Disc/Caliper
203 mm/4 Piston
Power Regeneration
Yes
Wheels
Front Tyre
70/110-19
Rear Tyre
70/110-19
Dimensions
Seat Height
840-880 mm
Weight
57 kg
Wheelbase
1260 mm
LxWxH
1870 x 780 x 1040
Ground Clearance
270 mm
Wade Depth
-
Warranty
Machine
18m/20k miles
Battery
18m/20k miles
Licence / Insurance
Licence Class
Not Road Legal
Insurance Group
N/A - Off Road Only
**
**Based on petrol at £1.20 per litre and electricity at 15p per kWh.
Sur-Ron LB X Off-Road
Demonstrator Available


Key Specifications
Price/Speed/Equivalent Cost Per Mile
£4,695.00


47 mph
1p
Range
-
-
30 miles
Removable Battery
2.4 kWh
3.5 hours
Height/Weight
57 kg
840 - 880 mm
Warranty
18m / 20k miles
18m / 20k miles

Updated with a 2.4kW battery
At the heart of the Sur-Ron LB X off-road electric dirt bike sits an aluminium-alloy frame weighing just 7.8 kg, sitting on air adjustable inverted front forks and a preload adjustable rear shock. The motor delivers a peak output of 6 kW, which transfers power to the 19" rear wheel via a primary belt drive and a chain final drive. Powerful, bilateral 4-piston hydraulic front and rear disc brakes provide remarkable stopping power. From February 2023 there's an all new 2.4 kWh Lithium-ion battery, which is an 25% increase on the original battery, and provides a range of between 20-60 miles, depending on riding style, terrain, rider weight (up to 100 kg) and conditions. The battery can be fully recharged, either on the bike or separately by the 670 W mains charger (included) in just 4 hours.
The LB X is an ideal motorcycle for off-road use, and is less than half the weight of petrol 125cc models, whilst delivering dramatically more torque, at any speed, and without the fuss, weight and complexity of a clutch and gearbox. Capable of tackling inclines of 45 degrees, in near silence and without any tailpipe emissions, the LB X is a hugely exciting and environmentally friendly way to explore the countryside. At around 30p for a full charge the LB X costs just 0.5p to 1.5p per mile in electricity costs.
The LB X electric dirt bike achieves a top speed of 47 mph. Being designed strictly for off-road use it has no mirrors or indicators and a more basic LED headlight and rear light.

Price ex VAT: £3,912.50
VAT: £782.50
Total: £4,695.00
Demonstrator Available


In Stock:

1

Model:

LB X Off-Road