RFN
Showing 1 to 2 of 2 (1 Pages)
RFN Electric Dirt Bikes

RFN (Racing Fears Nothing) was created in 2020 as the electric off-road brand of Apollo Sports Technology, which has been building powered two-wheel vehicles since 2003. The arrival of the RFN Rally models in January of 2023 brought greater choice and innovation to the rapidly growing market for lightweight, off-road electric motorcycles.
Off-Road and Road-Legal
The RFN Rally is offered as an
off-road 'Pro'
version or as a
road-legal 'RS' model.
Both share the same drivetrain and chassis, which brings several unique features to the competitive sub-£5k category.
74 Volt Technology

The RFN powerpack is based on premium, LG 21700 cells and is the only bike in its class to operate at 74v. With a capacity of 35AH the battery delivers 2.5kW hours of power, which translates to a range of up to 100 miles at an average of 15 mph in Tortoise mode.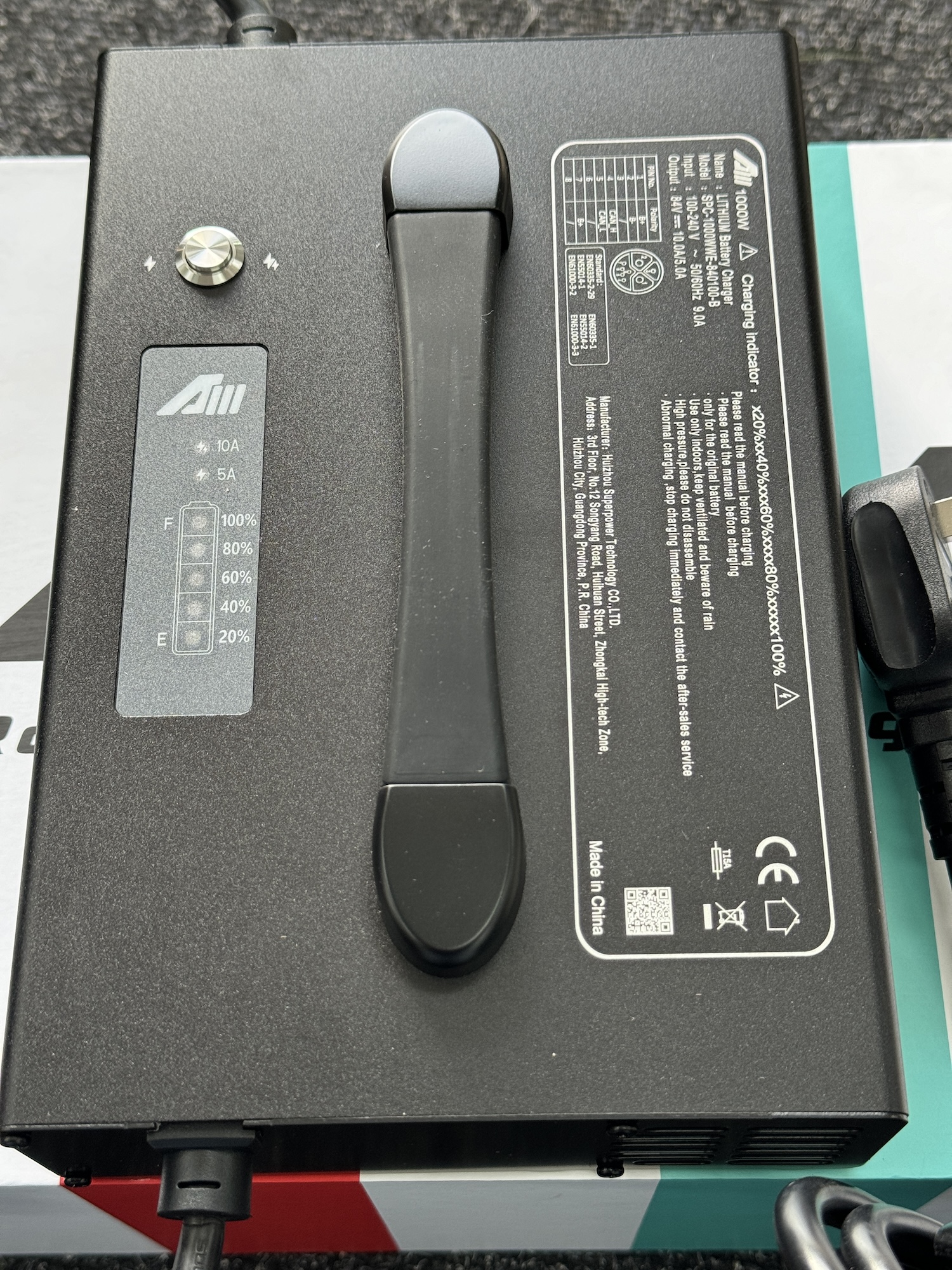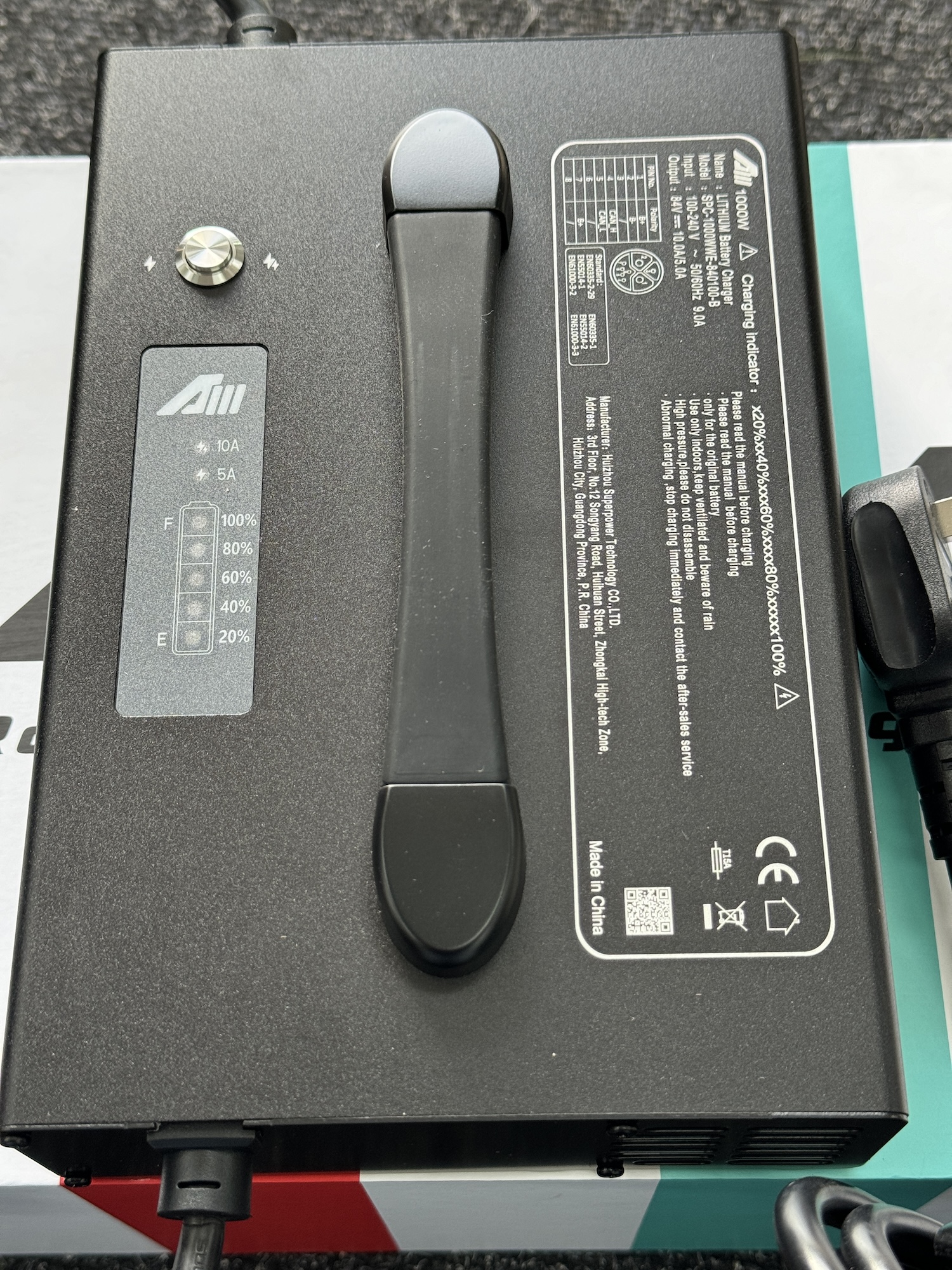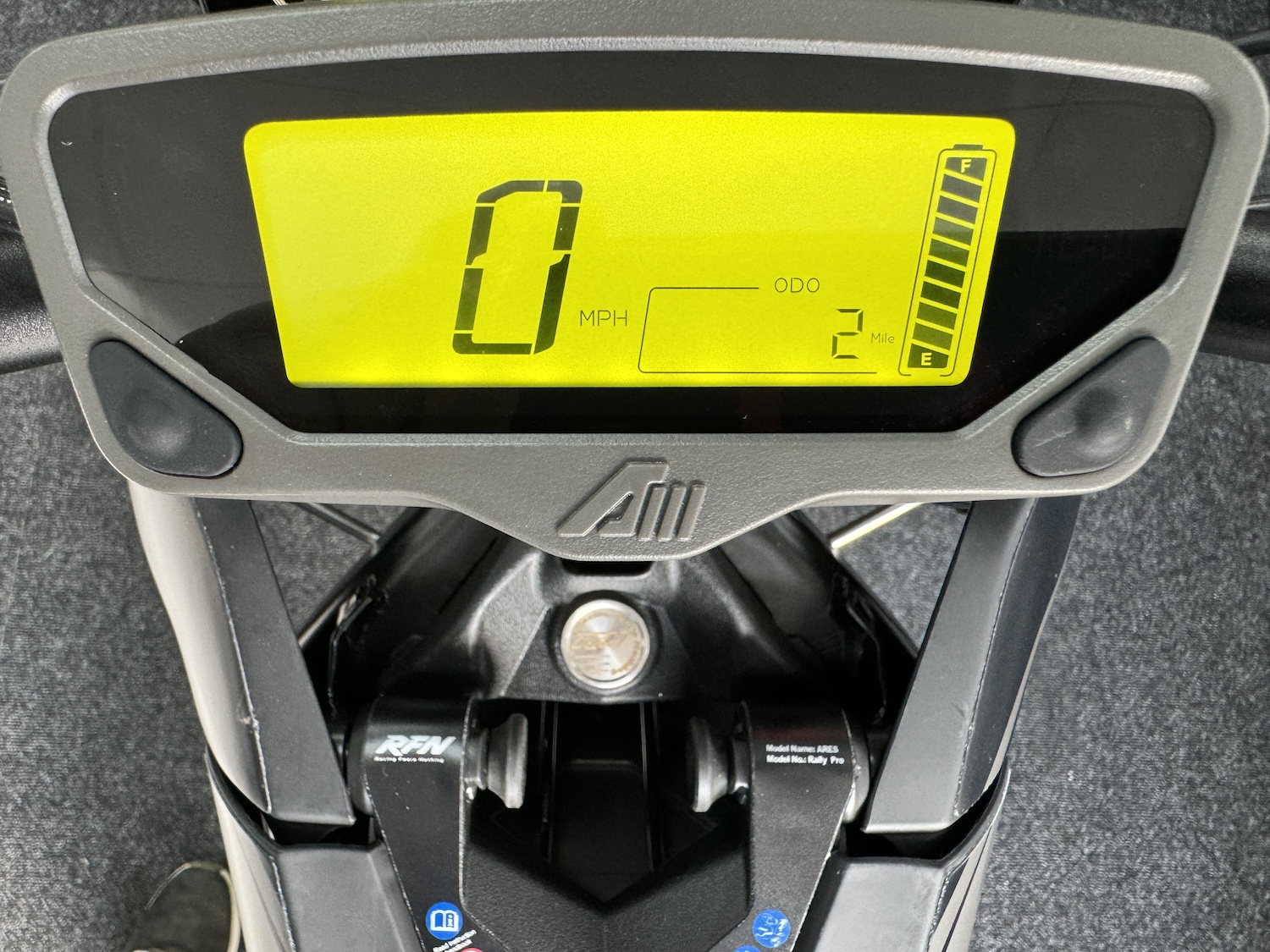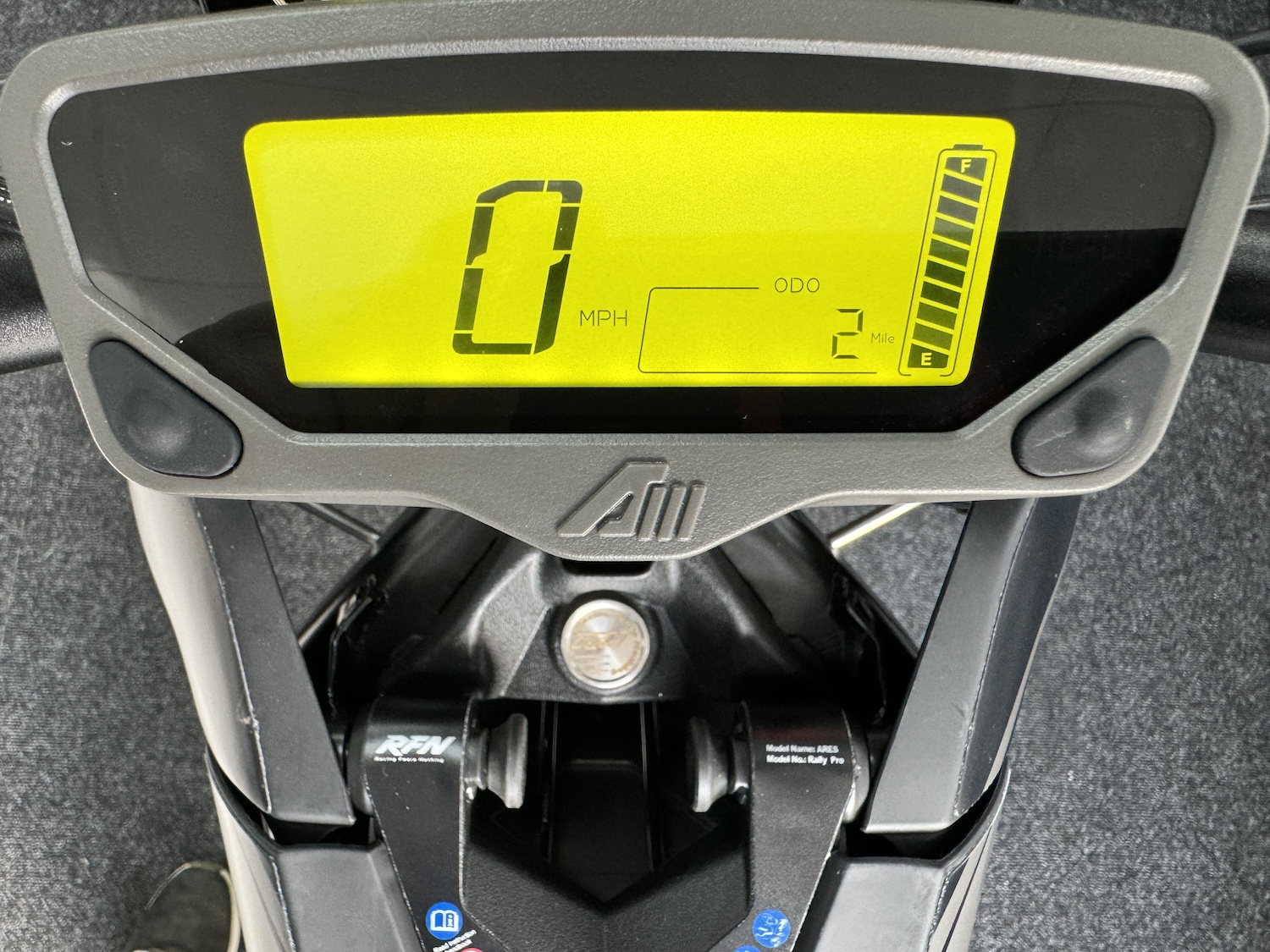 Switchable 5 Amp/10 Amp Charger

The RFN charger is unique in it's ability to offer switchable, slow or fast charge options. A fast charge operates at 10 Amps taking around 2.5 hours for a full charge. A slow charge at 5 Amps, which will help to maximise battery longevity, takes five hours.
12.5kW (17 BHP) Peak Power

With nominal power of 5kW and peak power of 12.5kW in Rocket Mode, the Rally Pro is the most powerful, lightweight, off-road motorcycle in its class and delivers a top speed of 60mph. Although the road-legal RS model is limited to 28 mph, when derestricted its performance is identical to the Rally Pro's.
Four Riding Modes including Reverse

The RFN Rally has three forward riding modes; Tortoise and Rabbit, whilst Rocket gives 10 seconds of boost at a massive 12.5kW. In addition, there's a reverse mode with a 6mph maximum speed, which is unique amongst lightweight off-road motorcycles.
19"/18" wheels and a 90mm rear tyre

The Rally Pro has a 19" front wheel and an 18" rear. The rear tyre offers excellent grip due to its class-leading 90mm width, which is 20mm wider than a Sur-Ron LBX and 10mm wider than the Talaria Sting R. The Rally Pro provides 320mm of ground clearance, which leads its class by a massive 50mm.
Chassis

Upside down 43mm forks with 200mm of travel and a rear 240mm monoshock with 200mm of travel support a rigid 6082 aluminium alloy frame.
Brakes

Four piston RFN hydraulic callipers grip 210mm discs on both front and rear wheels to provide excellent stopping power.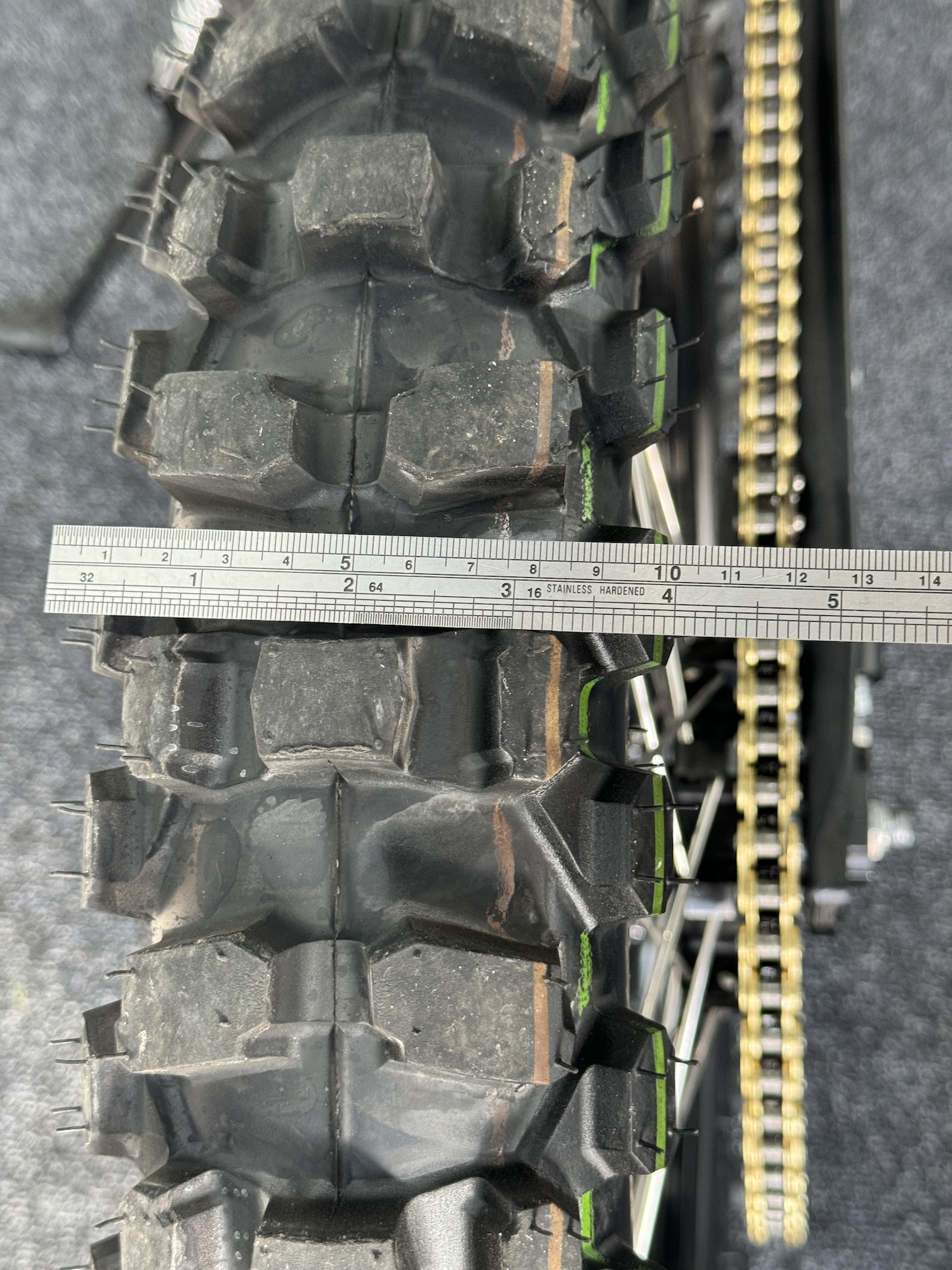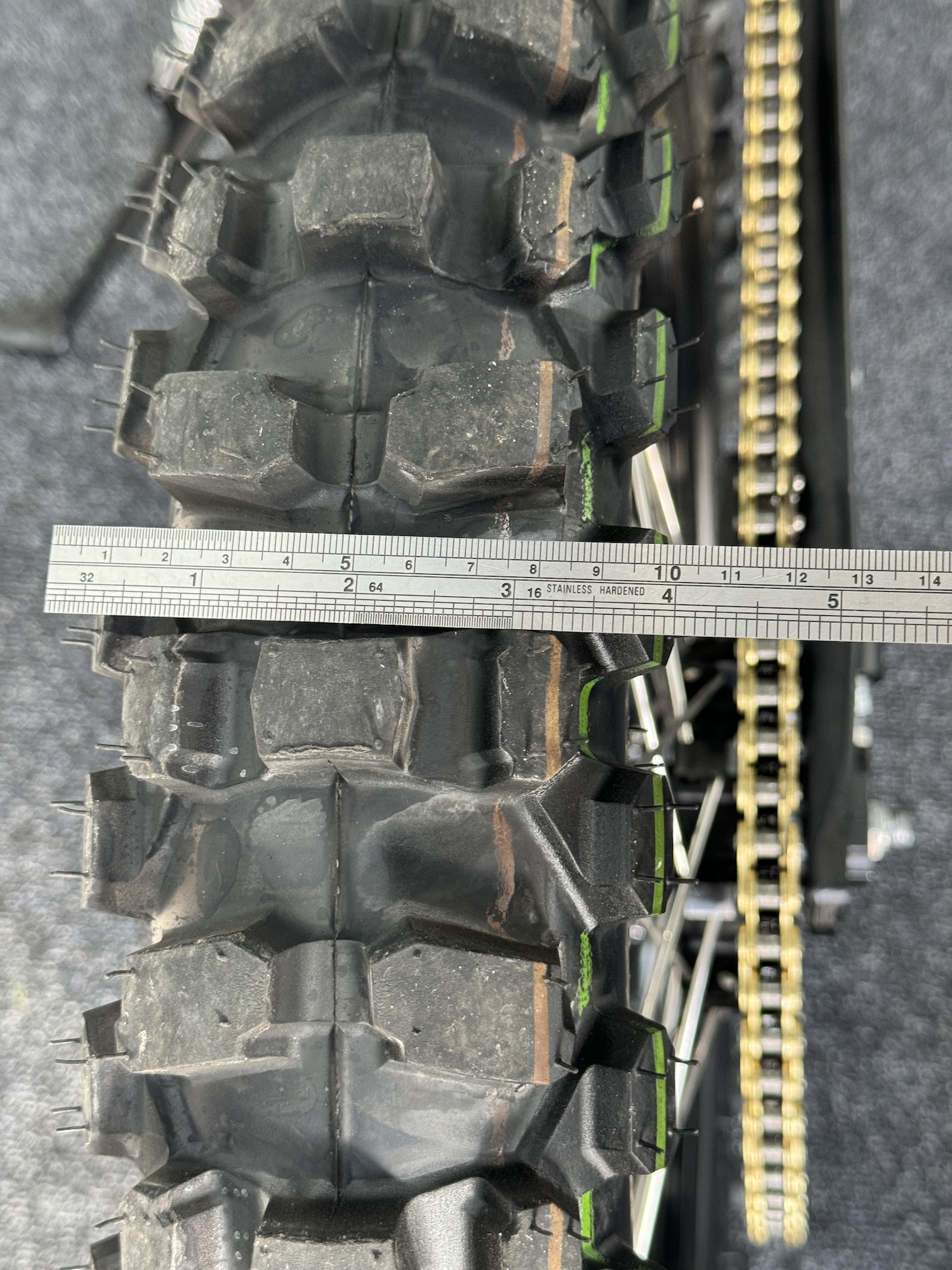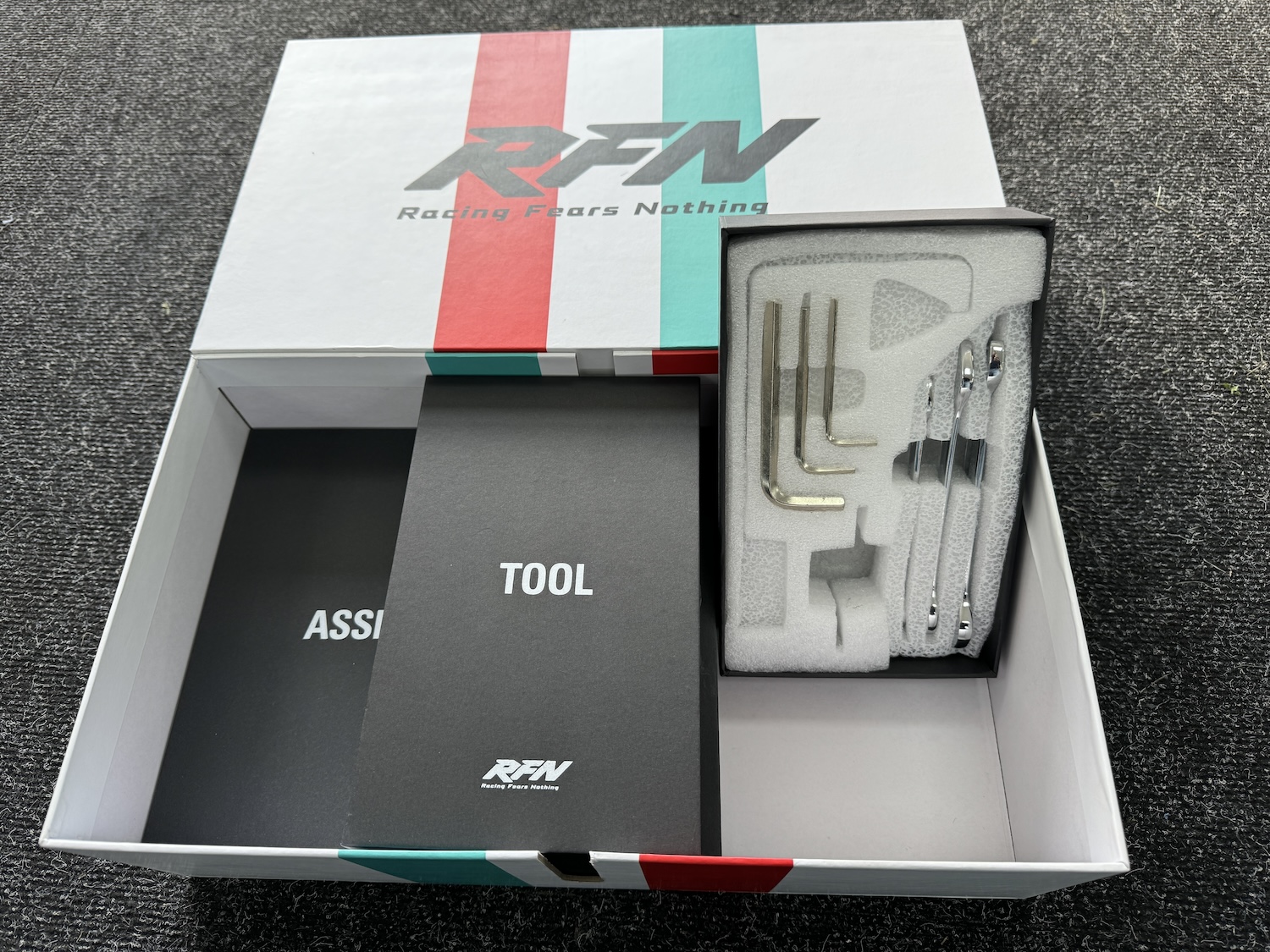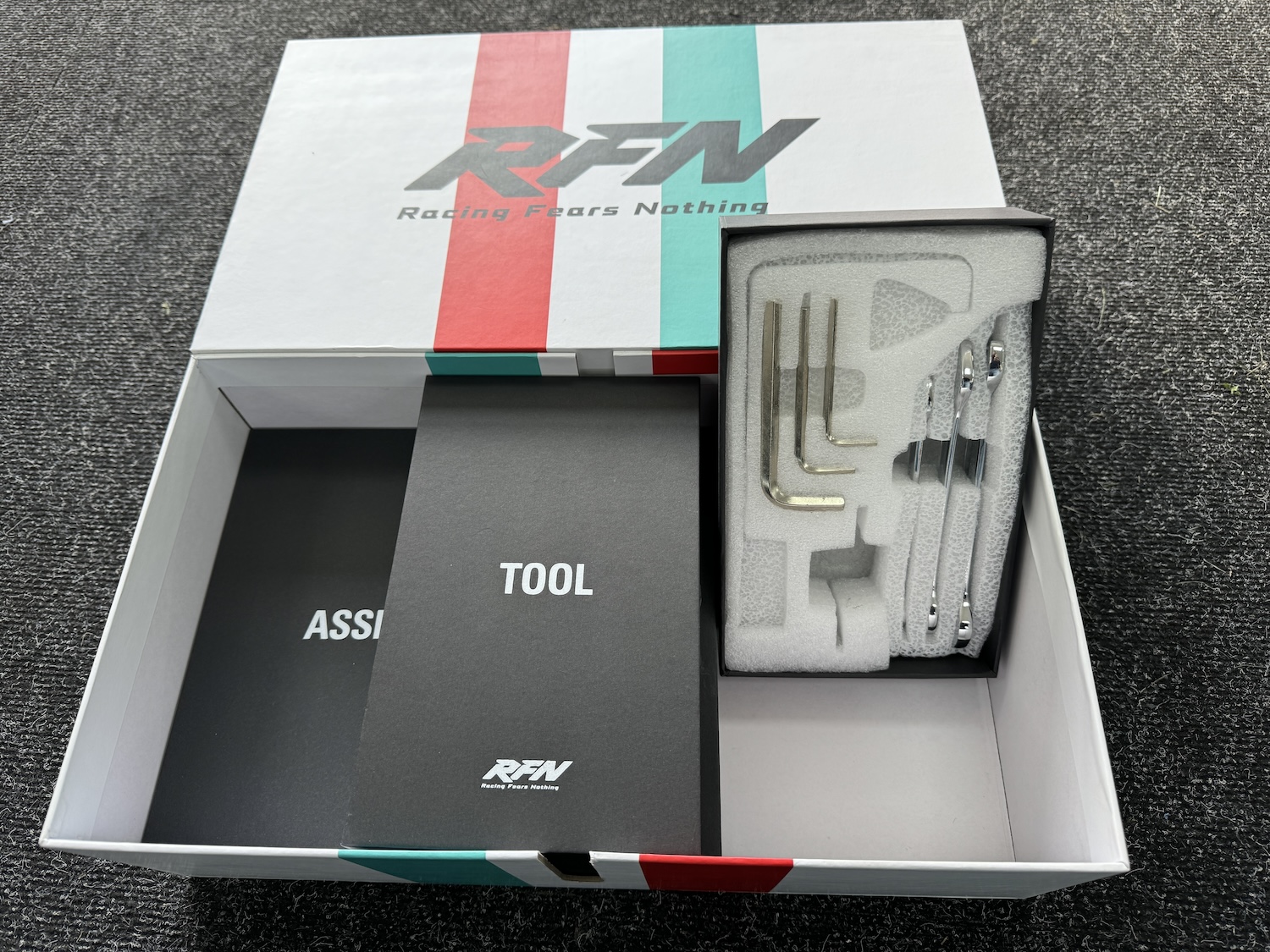 Finance

RFN Rally is the only off-road electric motorcycle we can offer with a finance option, subject to status, with payments of just £133.92 per month over thirty-six months, with a £500 initial deposit (APR 13.4%).