Sur-Ron
Showing 1 to 7 of 7 (1 Pages)
Sur-Ron Electric Dirt Bikes

Sur-Ron was founded in 2014 by three motorcycle and hi-tech entrepreneurs, who raised $30m to assemble a team of 40 engineers so they could realise their vision of the Hi-Power E-Dirt Bike.
Birth of a new genre

Sur-Ron's design philosophy is to create incredibly light, highly responsive, off road electric motorcycles that can be used to enjoy trails and open spaces in near silence, with virtually no environmental impact. In 2018 the Light Bee range achieved the internationally coveted Red Dot design award, which recognised the creation of a new genre of ground-breaking performance motorcycle products.
Today

Sur-Ron now employs over 100 people dedicated to making off road electric motorcycles which are based on a lightweight aluminium-alloy chassis, with fully adjustable front and rear air suspension, and a high power motor with an energy recovery system that delivers power to the rear wheel via a two-stage, belt and chain-driven final drive.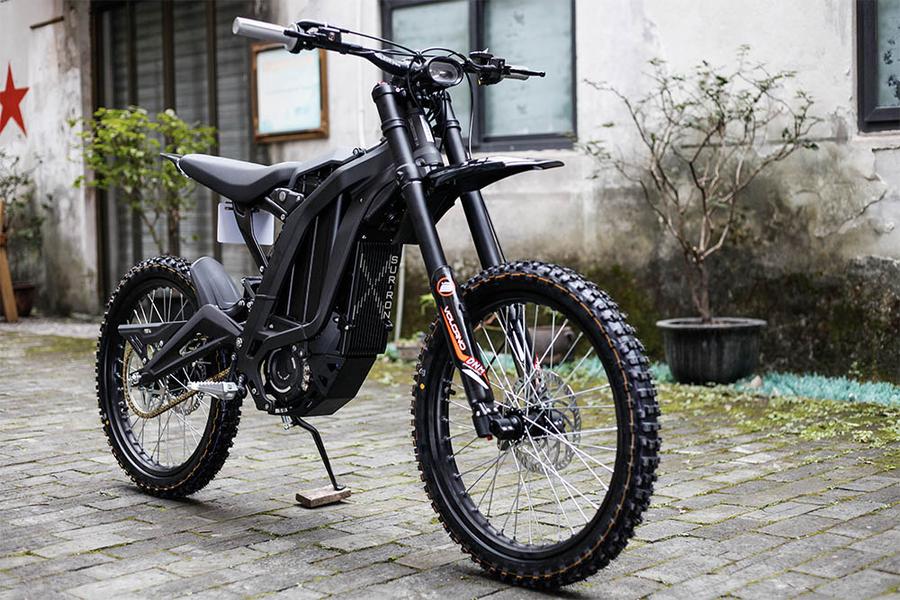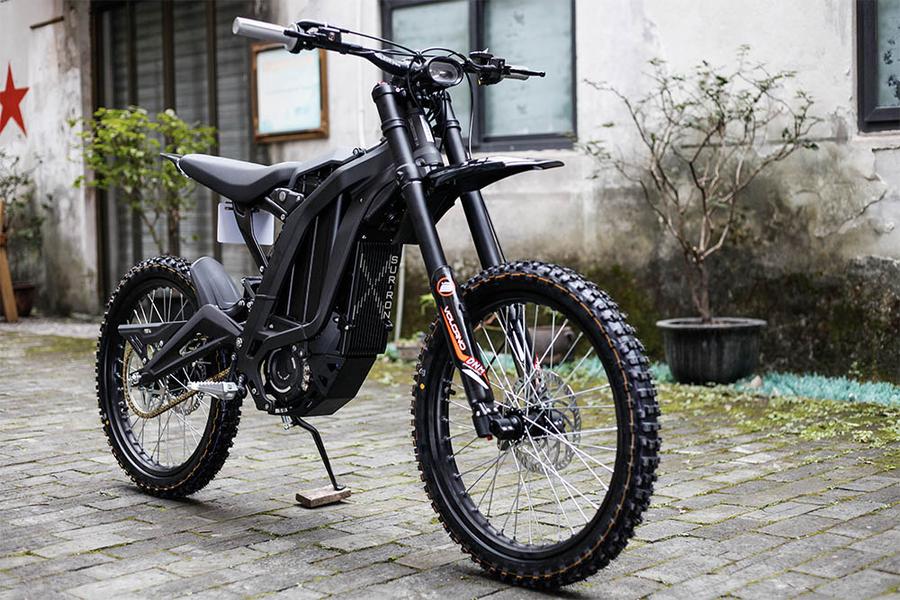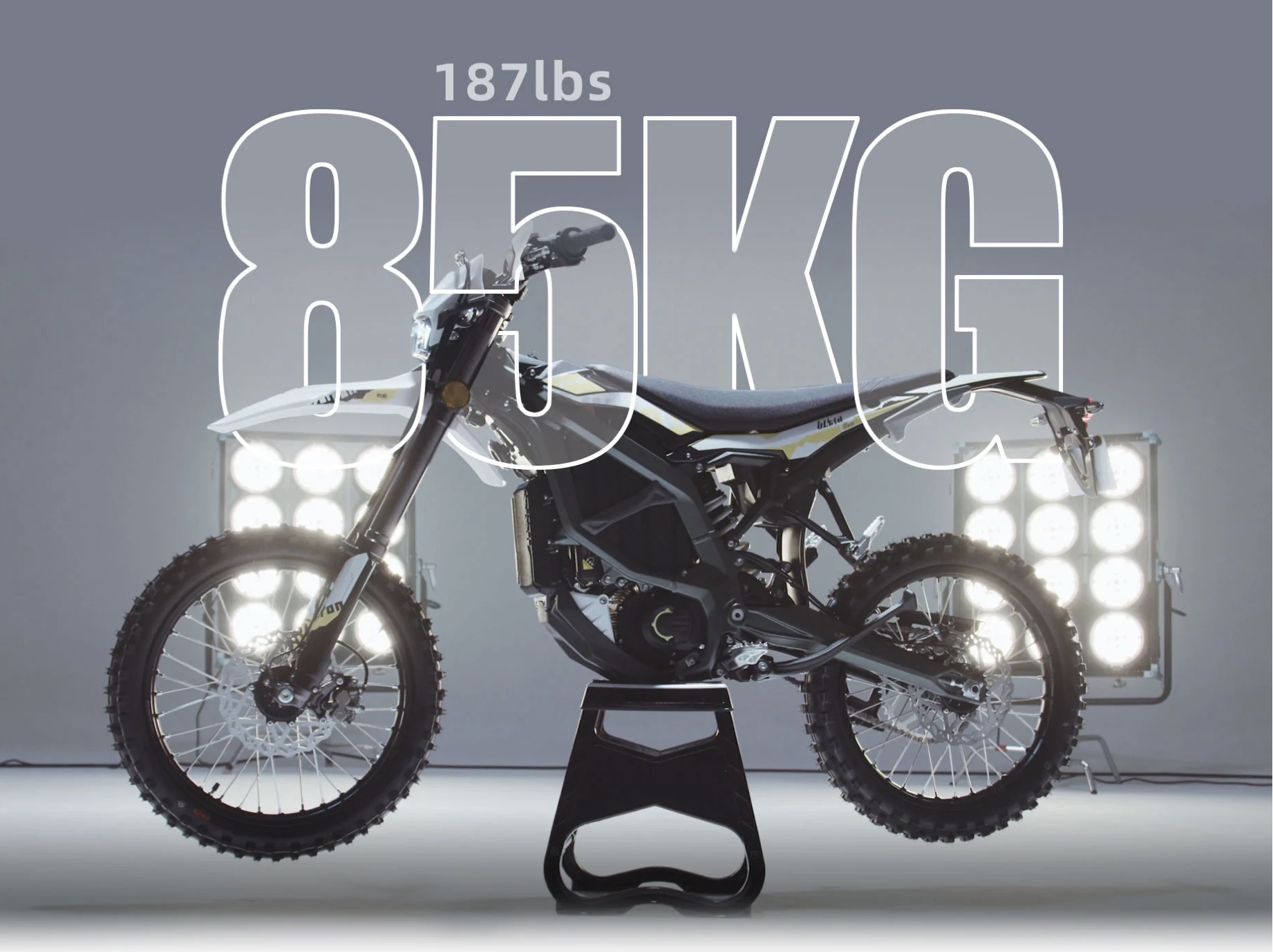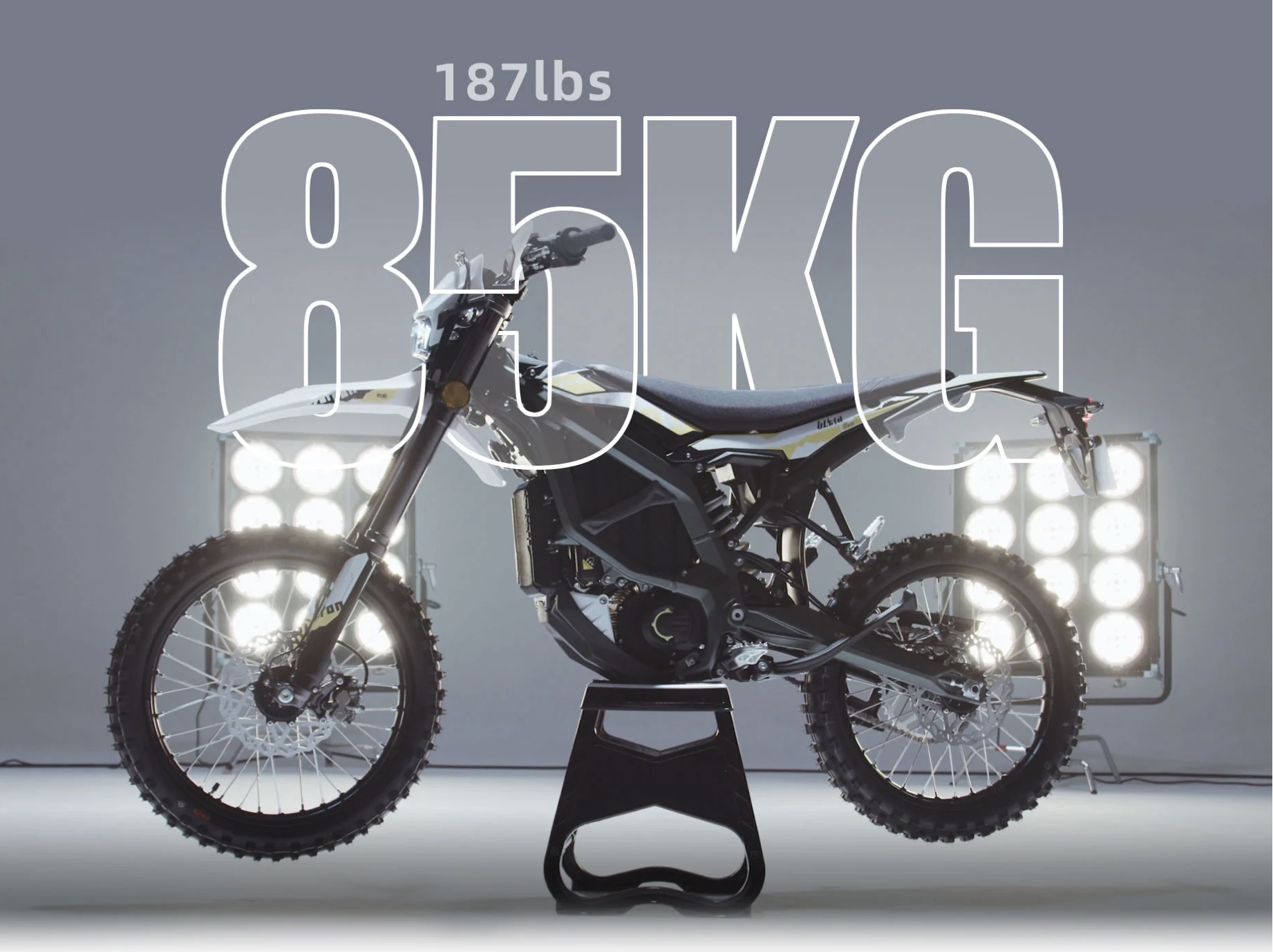 Sur-Ron Ultra Bee
The
Sur-Ron Ultra Bee
launched in March 2023, initially in off-road trim but is now also available as a
road-legal
, L3E motorcycle. With peak power of 12.5kW and continuous power of 6kW, the Ultra Bee effortlessly reaches it's top speed of 56 mph. 440 Nm of torque ensures phenomenal responsiveness and control at all speeds, with no possibility of stalling due to its clutchless drivetrain.
The Ultra Bee weighs just 85kg, including it's 20.5 kg, 74V, 4kWh, battery, and with four riding modes, including reverse and fully adjustable traction control, it offers an outstanding balance between agility and performance, whilst offering best in class range.
The aluminium alloy chassis, with a seat height of 910mm (36") provides 240mm of front and rear suspension travel from its fully adjustable 37mm diameter forks and rear shock. Sitting on 19" wheels with powerful hydraulic callipers gripping 240mm discs, the Ultra Bee will appeal to serious off-road riders, and to those looking for a road-legal bike that feels equally at home on trails, dirt and open countryside.
The Sur-Ron Ultra Bee sets a new standard in the electric off-road category by quietly offering an unrivalled combination of attributes that will win over new and existing off-road riders.
Sur-Ron Storm Bee
After many months of waiting, the 132 kg Storm Bee is now available, with orders for the road-legal
enduro
model being taken for imminent delivery. Two other models are due to become available later in 2022; a road-legal
supermoto
and an off-road motocross model.
The Storm Bee can be ridden on a CBT/A1 licence as although peak power is 22.5kW (30 hp), the maximum continuous power is 10kW. The massive torque at hand, combined with the clutchless drivetrain, ensures far swifter and smoother acceleration than any 30 hp petrol bike.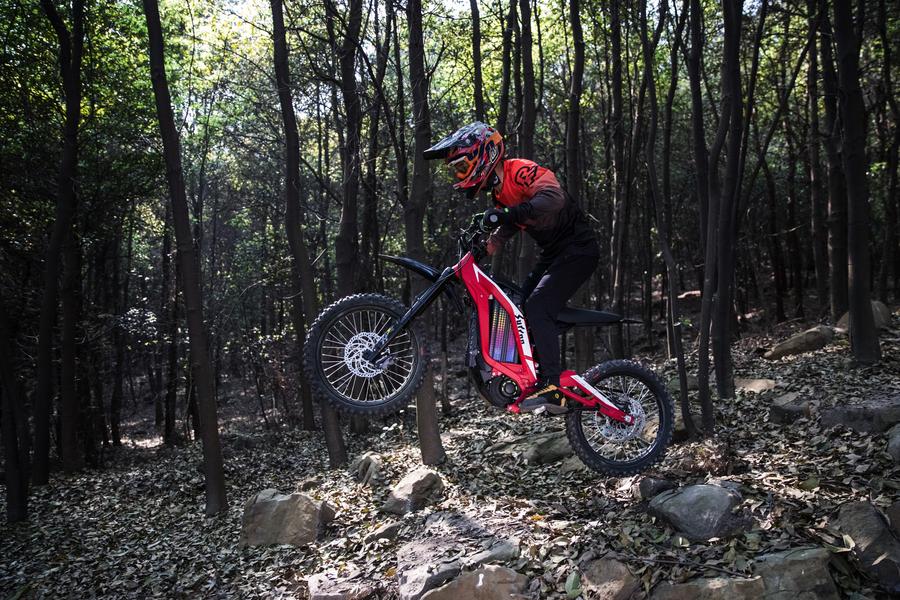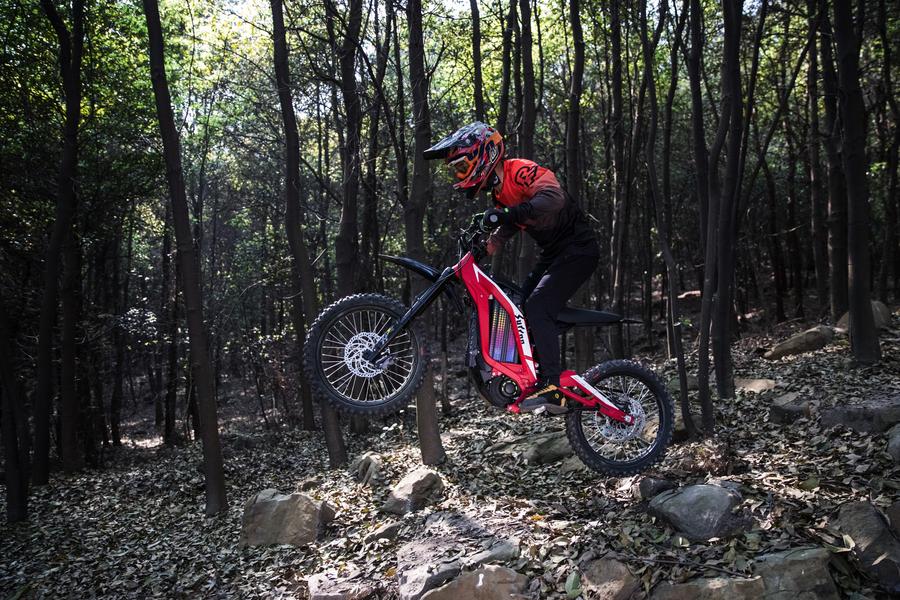 With five riding modes, ABS, adjustable three-level traction control, five levels of engine braking, fully adjustable off-road suspension and 21"/18" wheels fitted with off-road tyres, the Storm Bee offers an unrivalled package at this price point, and is the ideal way to share green spaces with minimal sound and environmental impact.

The Storm Bee is recommended for experienced off-road riders and it can also be tailored for novice riders by altering the electronic settings.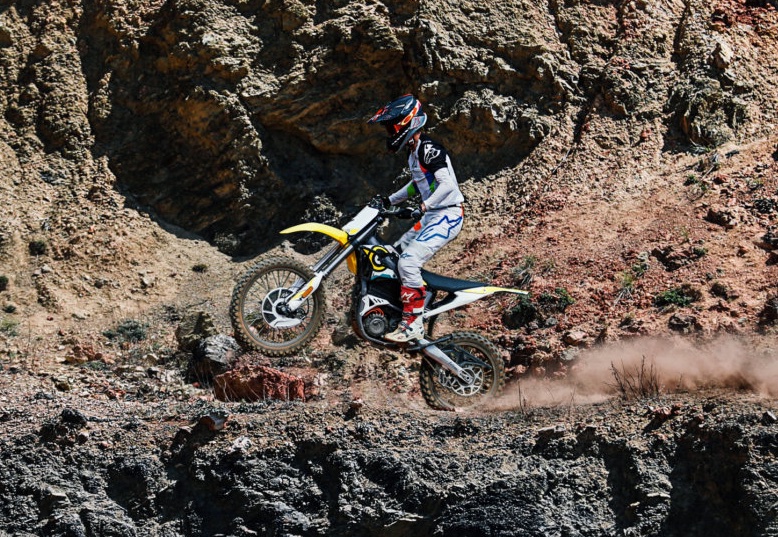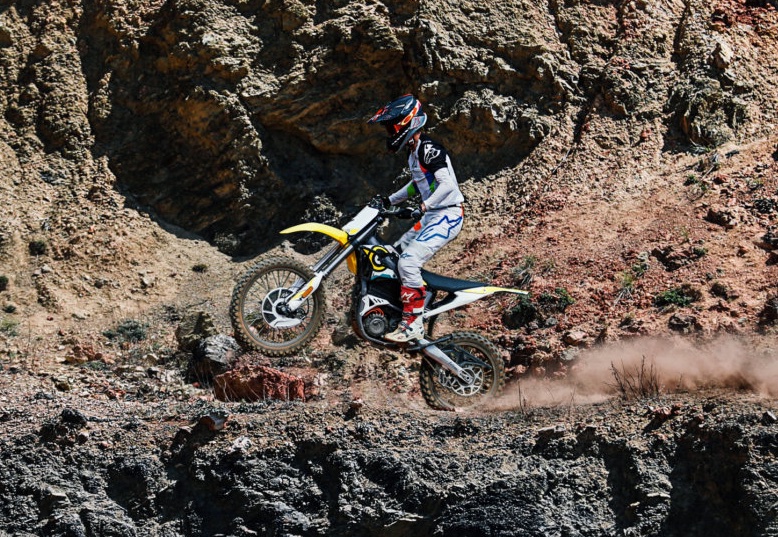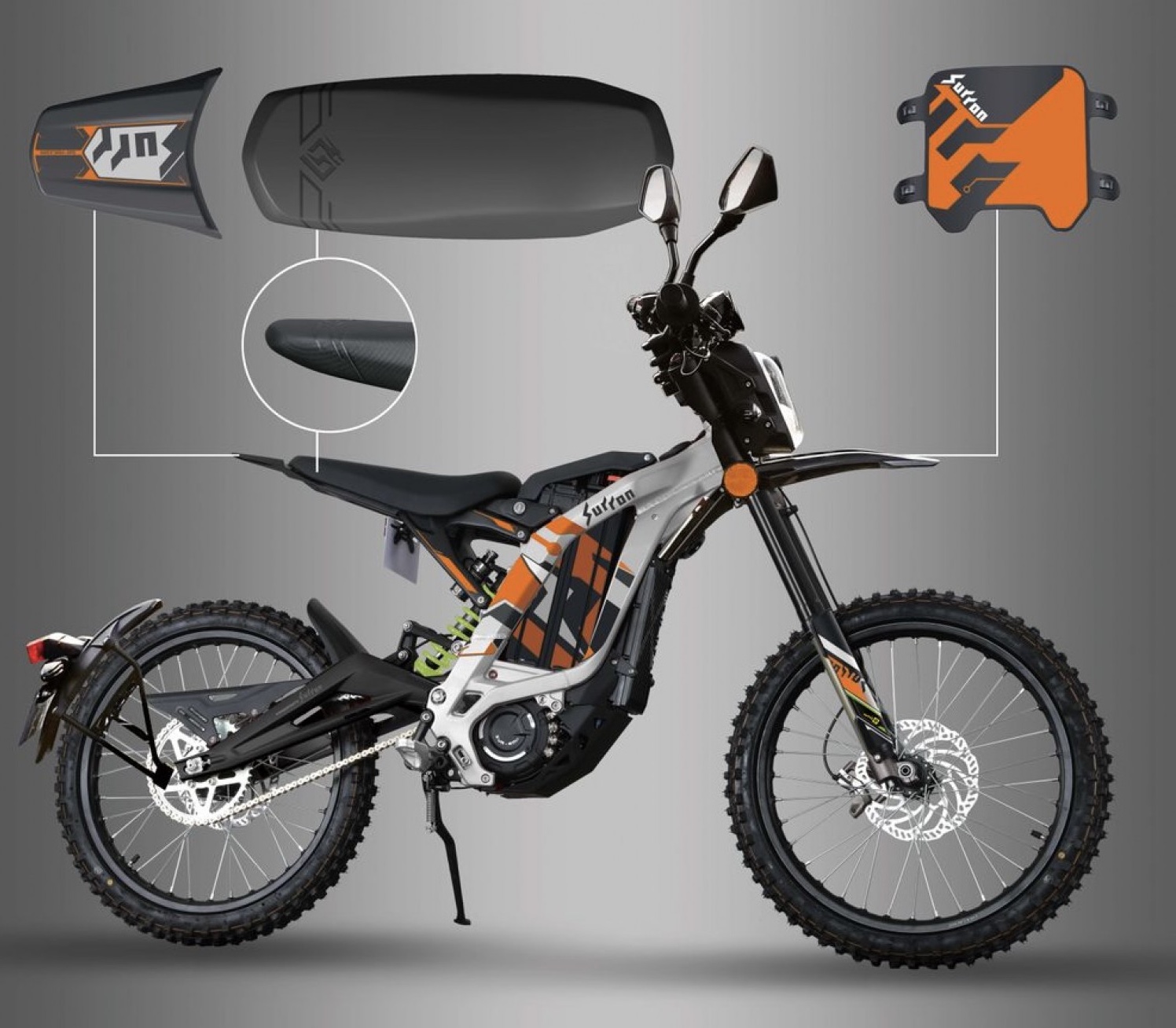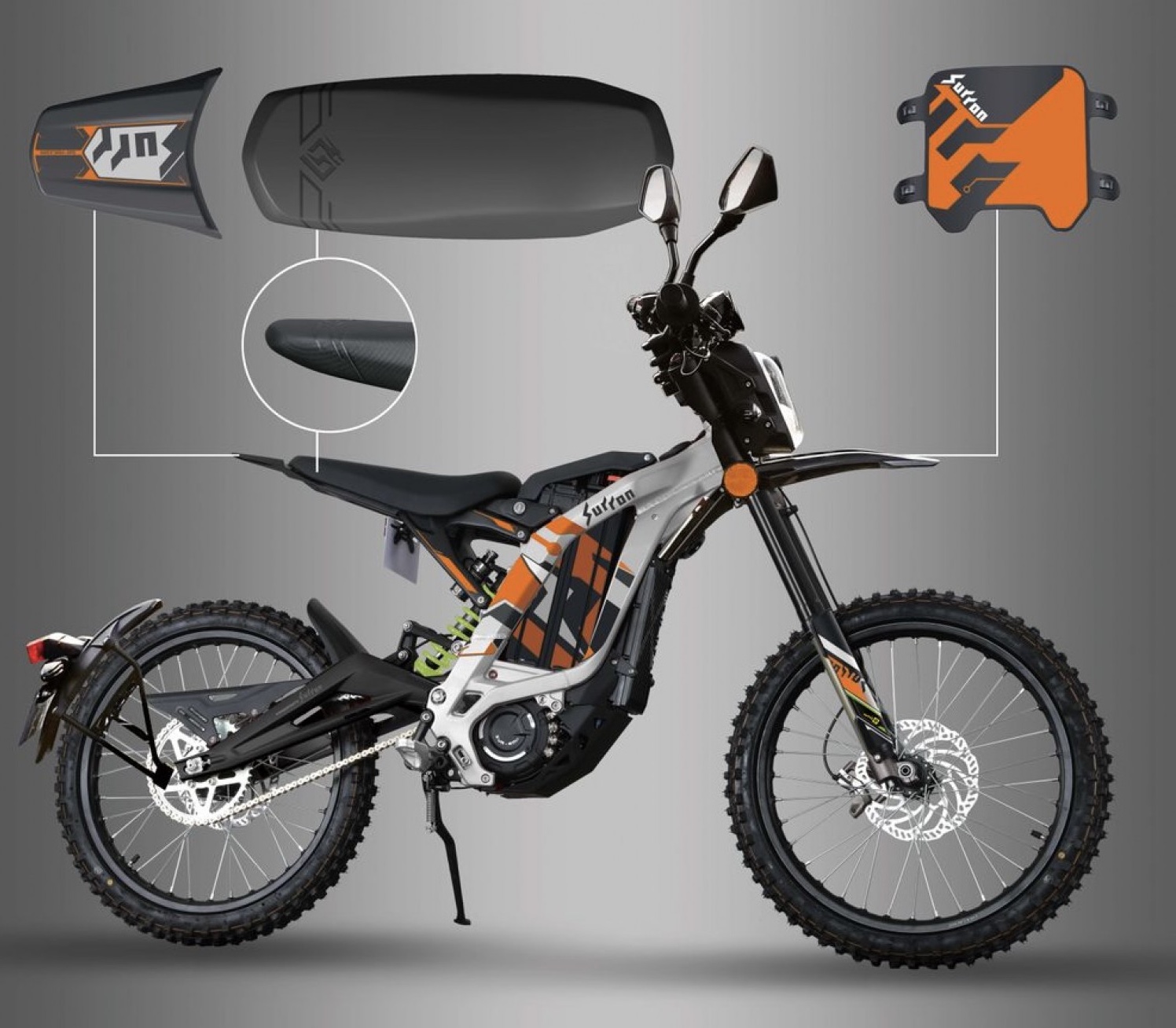 Sur-Ron LB X - Light Bee
The
Light Bee
is offered in a road-legal form which is restricted to 28 mph, meaning that it can be ridden by people of 16 and over on a CBT certificate. When derestricted the Light Bee will reach a top speed of 47 mph.
A non road-legal and
fully derestricted
version of the Light Bee is also available for use off road and on private land.
A non road-legal,
Youth
version of the Light Bee limited to 28 mph is also available. The Youth shares the key design characteristics of the LB X but with a lower power motor and smaller battery.