Sur-Ron Ultra Bee X Off-Road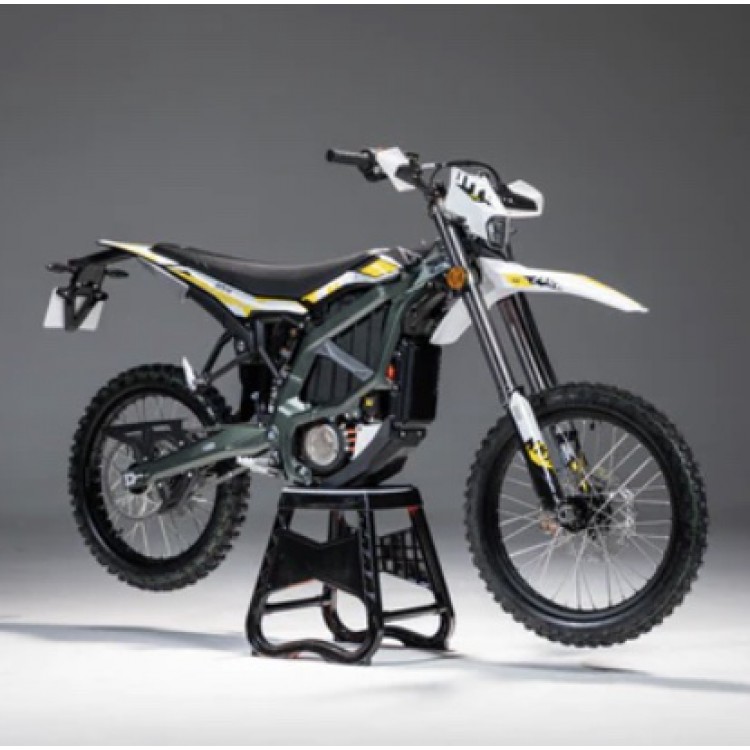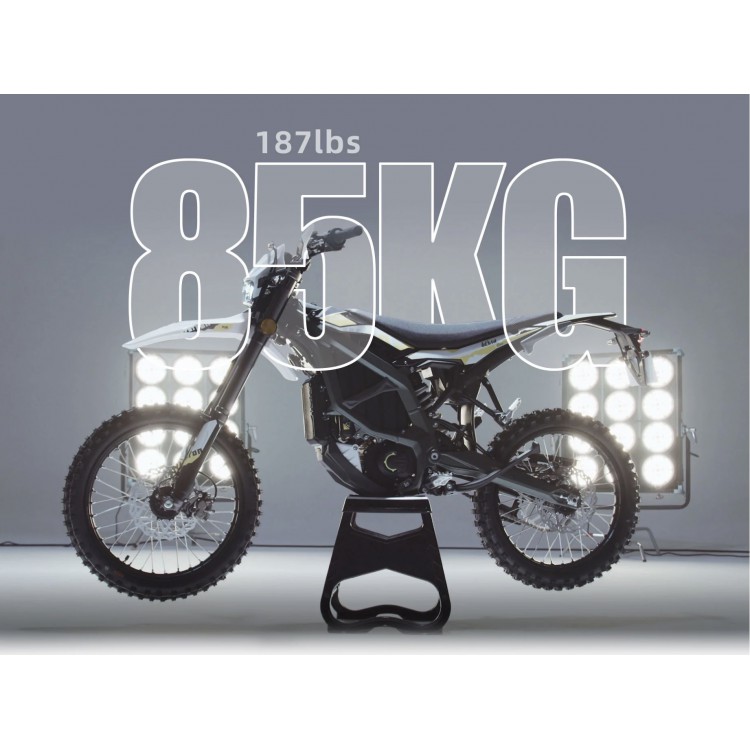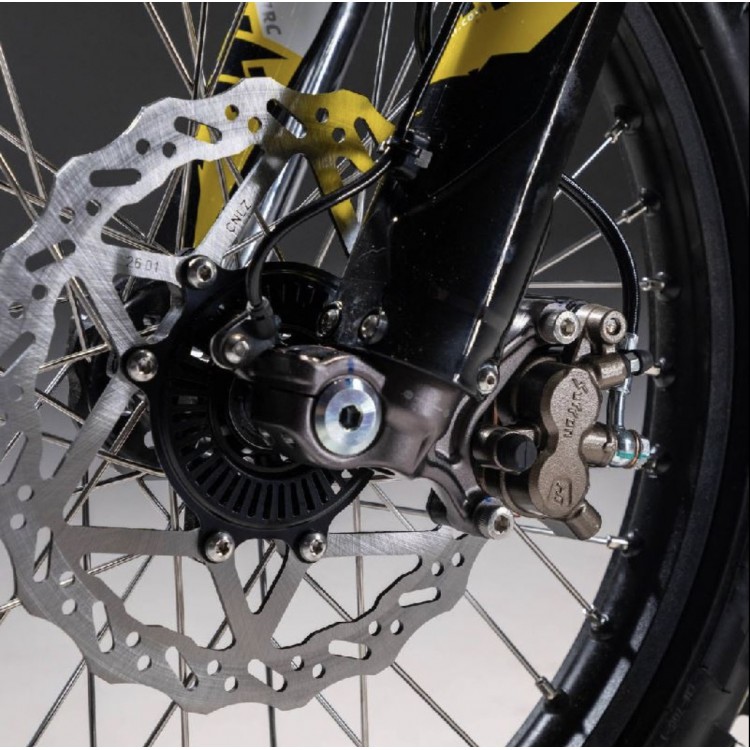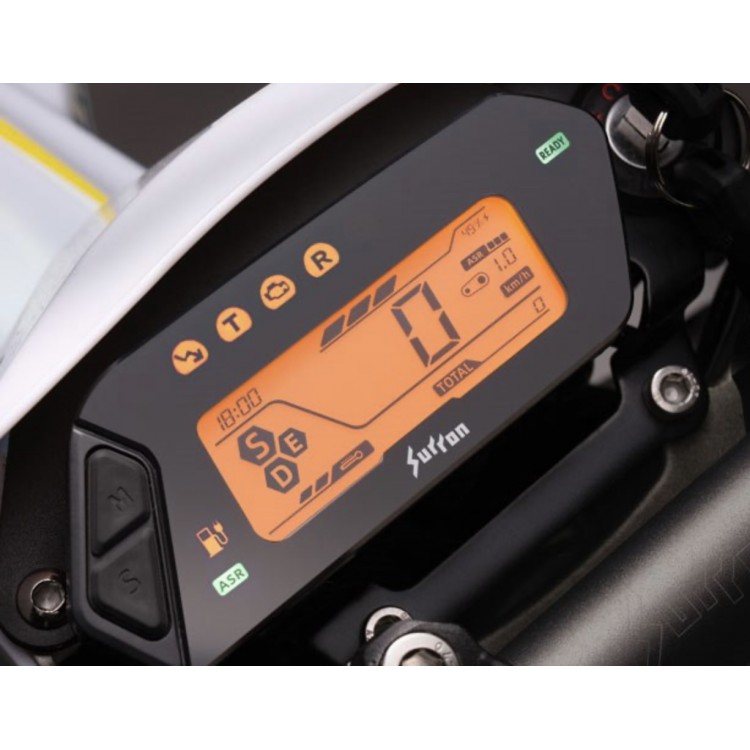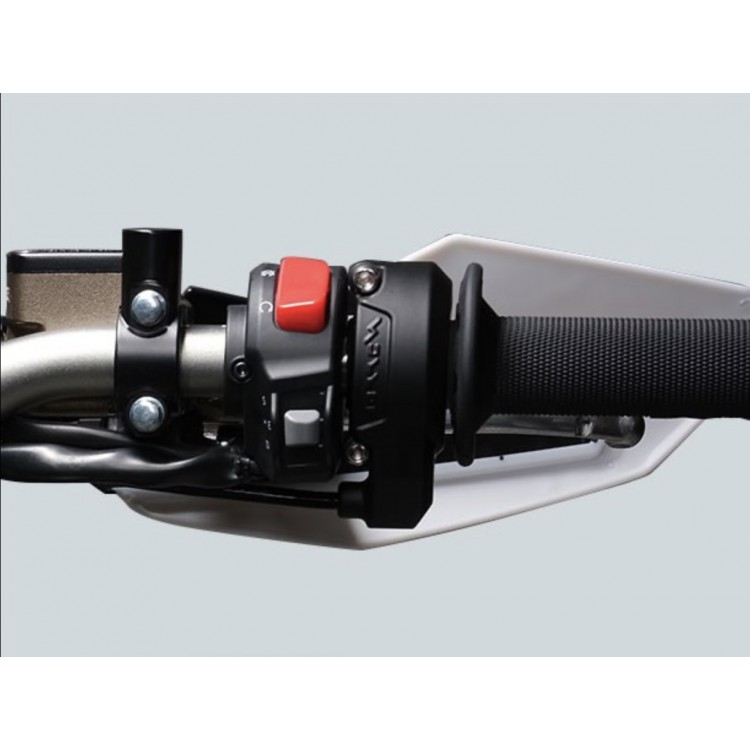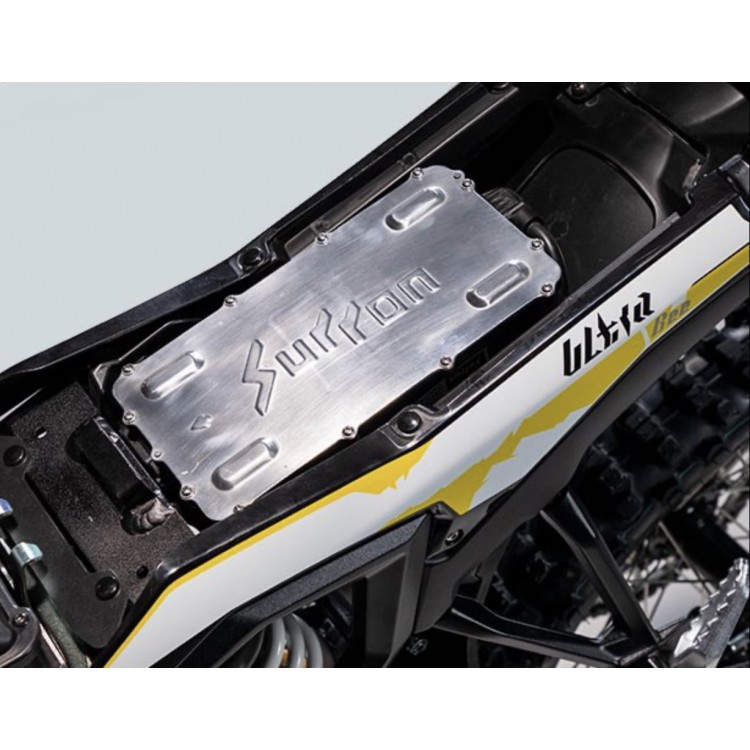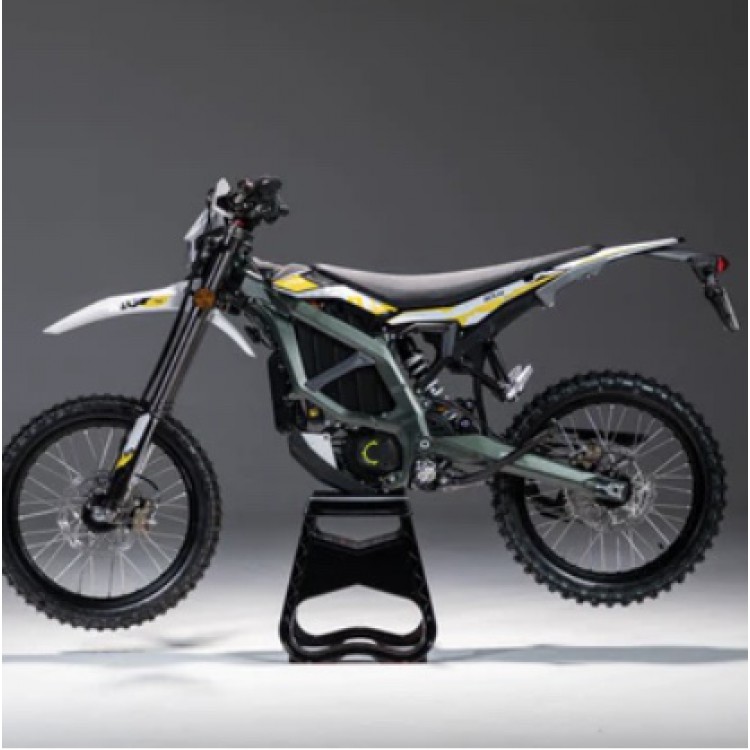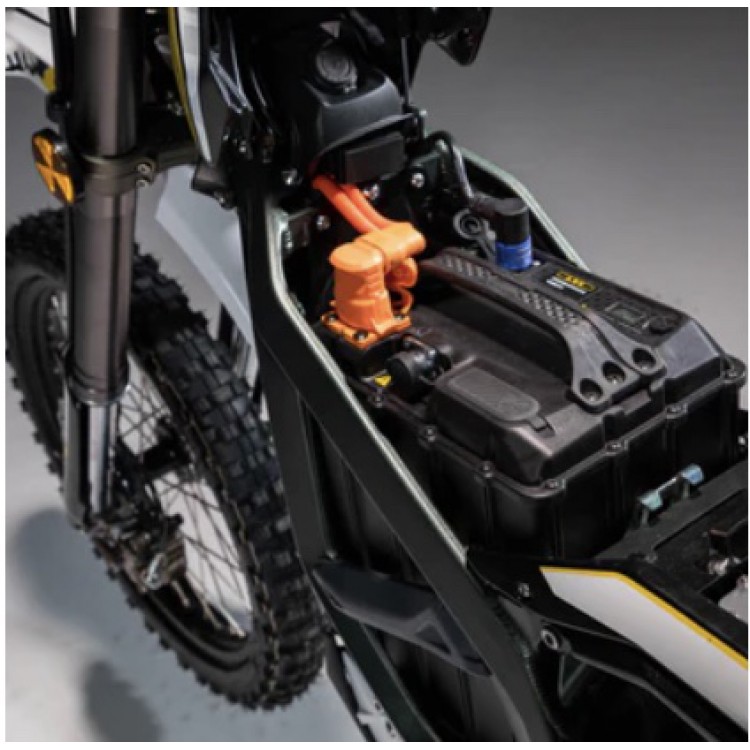 Registered/Delivered in 24 Hours








Power & Performance
Add. Battery Option
-
Battery Capacity
4.07 kWh
Battery Config.
Removable
Battery Weight
20.5 kg
Range - City
50 miles
Range - Highway
35 miles
Range - Combined
40 miles
Full Recharge Cost
£1.25**
Charger type
External 13 Amp
Charger Output
1000 W
Time to full charge
4 hours
Average Pence/Mile
2p**
Equivalent MPG
375
CO2 (off board)
9 g/km
Maximum Power
12.5 kW
Continuous Power
6 kW
Maximum Torque
440 Nm
Final Drive
Chain
Speed - Restricted
-
Speed - Unrestricted
56 mph
Features
Instruments
LCD
Ignition
Key
Alarm/Immobiliser
-
Riding Modes
4
Reverse Mode
Yes
Traction control
Yes
Wireless
Yes
Mobile App
Yes
USB Charging Socket
Yes
Cruise Control
-
Lighting
Headlight
LED
Indicators
LED
Rear/Brake Light
LED
Brakes
System
-
Front Disc/Caliper
240 mm/2 Piston
Rear Disc/Caliper
240 mm/2 Piston
Power Regeneration
-
Wheels
Front Tyre
80/100-19
Rear Tyre
90/90-19
Dimensions
Seat Height
910 mm
Weight
85 kg
Wheelbase
1380 mm
LxWxH
2010 x 880 x 1178
Ground Clearance
318 mm
Wade Depth
-
Warranty
Machine
18m/20k miles
Battery
18m/20k miles
Licence / Insurance
Licence Class
A1/CBT
Insurance Group
Get Quote
**
**Based on petrol at £1.50 per litre and electricity at 25p per kWh.
Sur-Ron Ultra Bee X Off-Road
Key Specifications
Price/Speed/Equivalent Cost Per Mile
£6,299.00


56 mph
2p
Range
50 miles
35 miles
40miles
Removable Battery
4 kWh
4 hours
Height/Weight
85 kg
910 mm
Warranty
18m / 20k miles
18m / 20k miles

New for 2023, the Sur-Ron Ultra Bee is the third motorcycle to be launched by this highly innovative, market leading manufacturer of off-road motorcycles.
Weighing just 85 kg (inc. battery) the Ultra Bee sits between the hugely popular LBX and the much larger Storm motocross model. The Ultra Bee delivers 12.5kW of peak power and a staggering 440Nm of torque from its 4th generation, permanent magnet motor. Power is courtesy of a 74 Volt, 4kW battery, which provides a nominal range of over 40 off-road miles and up to 50 miles of urban riding.
The increased power sees 30 mph come up in just 2.3s, with 50 mph arriving just three seconds later, before topping-out at 56 mph. Keeping this performance in check is SRTC (Sur-Ron Traction Control system), which operates across the bike's three riding modes to maintain superb stability over all surfaces. There's also a reverse gear to help deal with those moments when moving forward is no longer an option.
Suspension gets a huge upgrade from the units fitted to the LBX, with fully adjustable 37mm front forks providing 240mm of travel and the same 240mm of travel from the 85mm rear suspension. Evenly matched front and rear brakes get heavy duty, twin piston hydraulic callipers which grip 240mm discs.
The powerful, 1kW charger delivers a full charge in just four hours and can be stored under the Ultra's seat, so that it's always on hand when needed.
As with other Sur-Ron models, LED lighting is provided throughout, but with the addition of a switchable full beam, and a USB charging socket is located near the headstock.
As with other Sur-Ron models, the Ultra Bee is available as an off-road or a road-legal bike. Both models have a 100 kg carrying capacity, with an option to fit rear foot-pegs and grab handles.
The off-road Ultra Bee costs £6,299 inc VAT and the road-legal Ultra Bee costs £6,699 inc VAT.


Price ex VAT: £5,249.17
VAT: £1,049.82
Total: £6,299.00

OTR Cost: £99.00 (
applies to road-legal model only)
The OTR cost includes PDI, number plate & first registration.
In Stock:

1

Model:

Ultra Bee X Off-Road