Talaria X3 Road Legal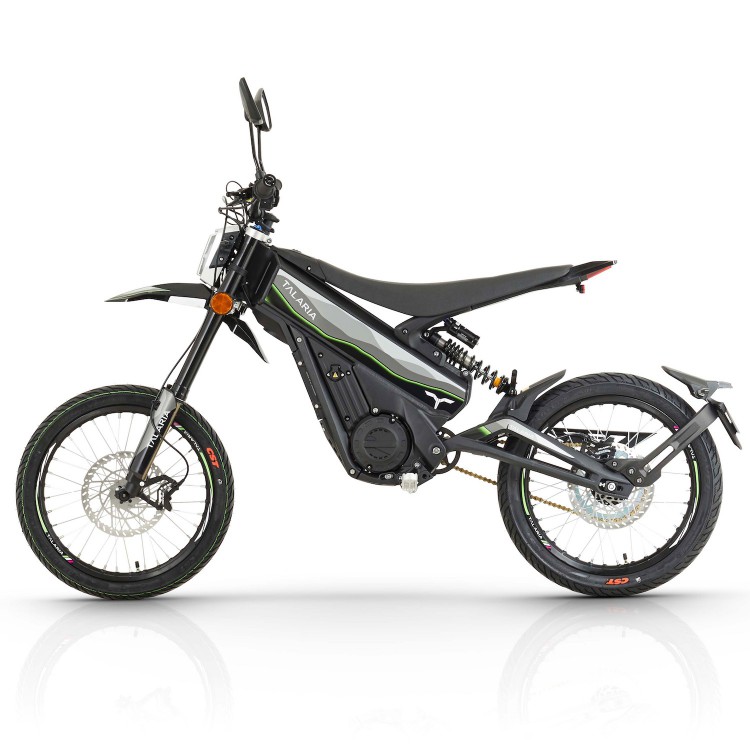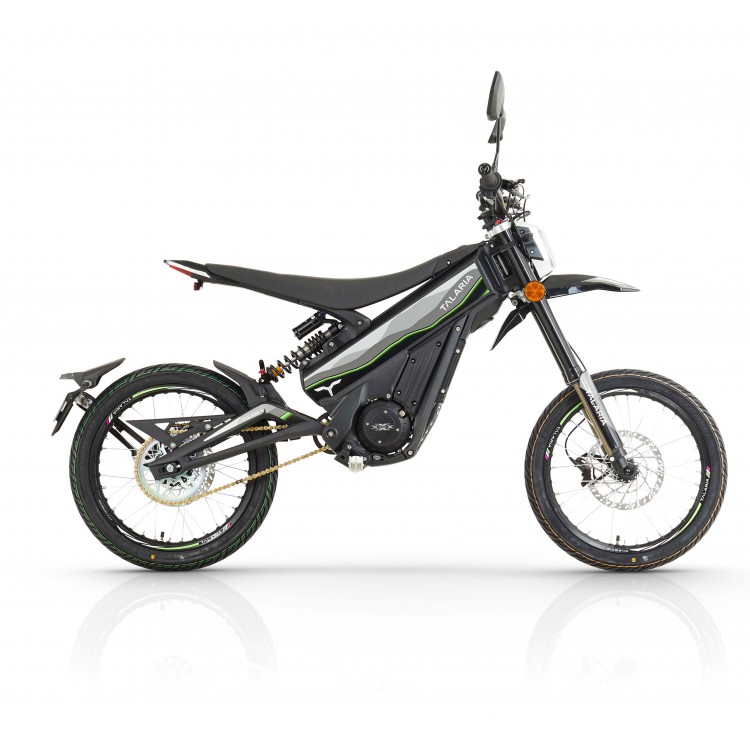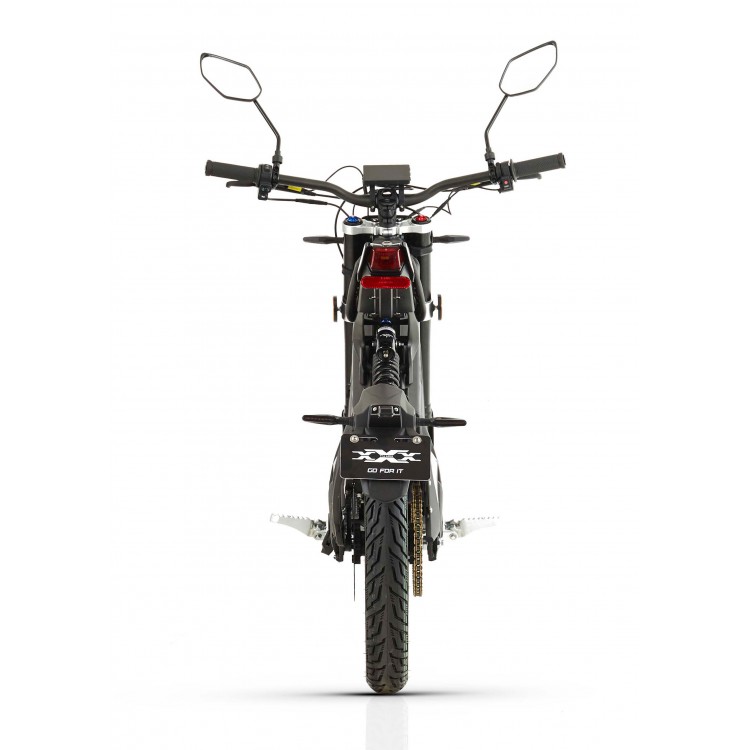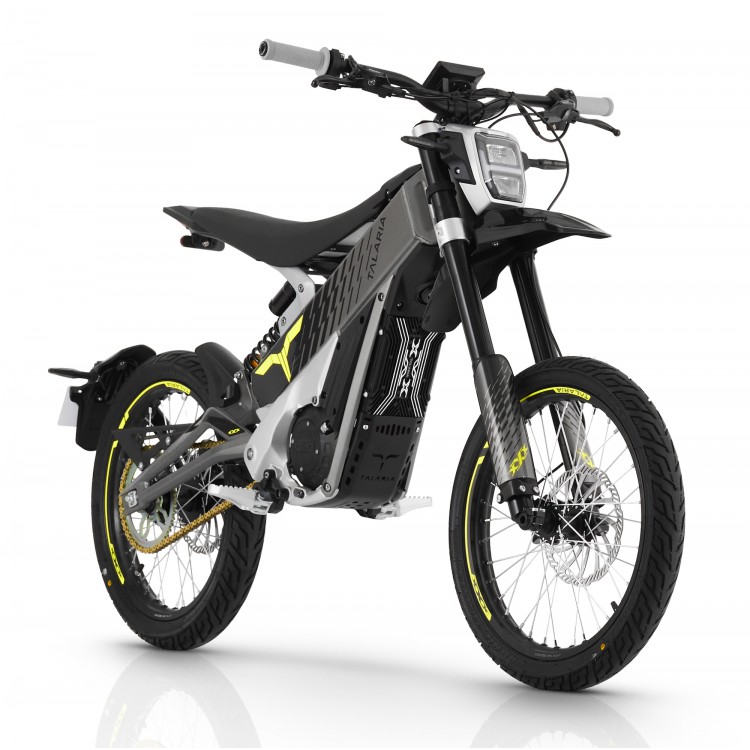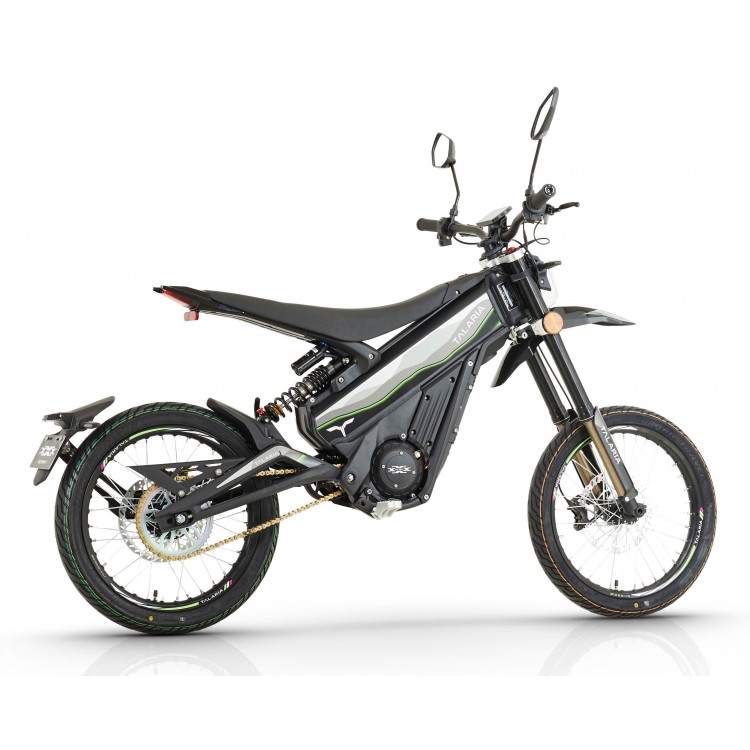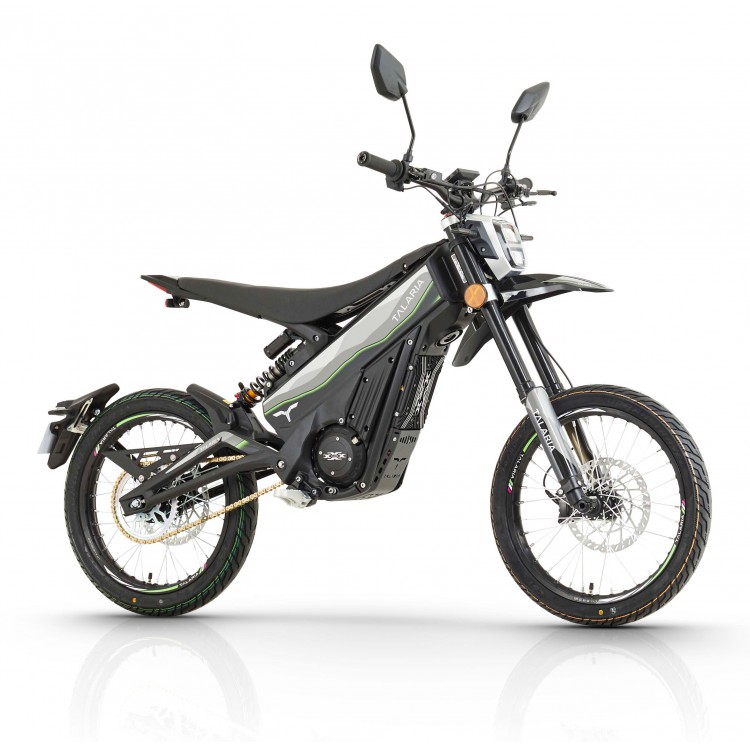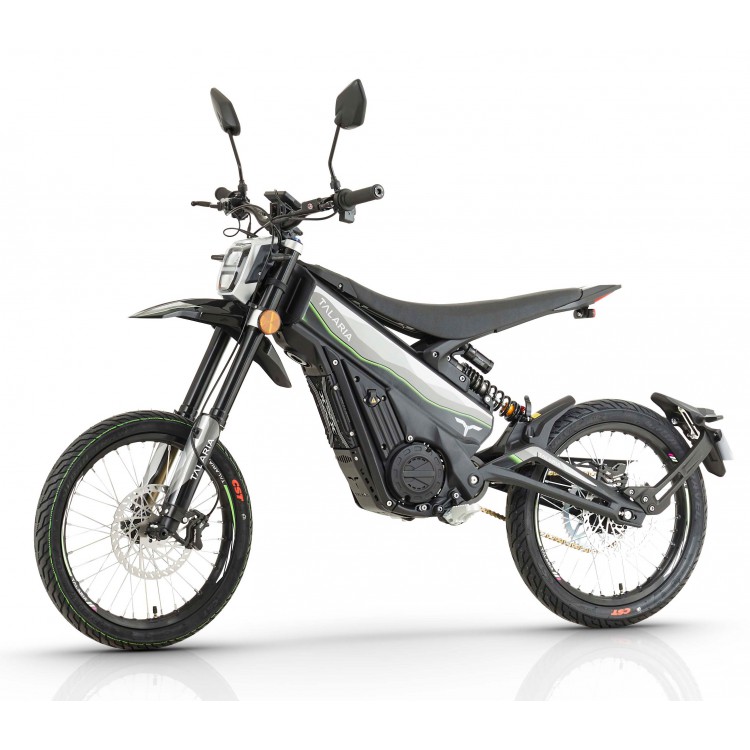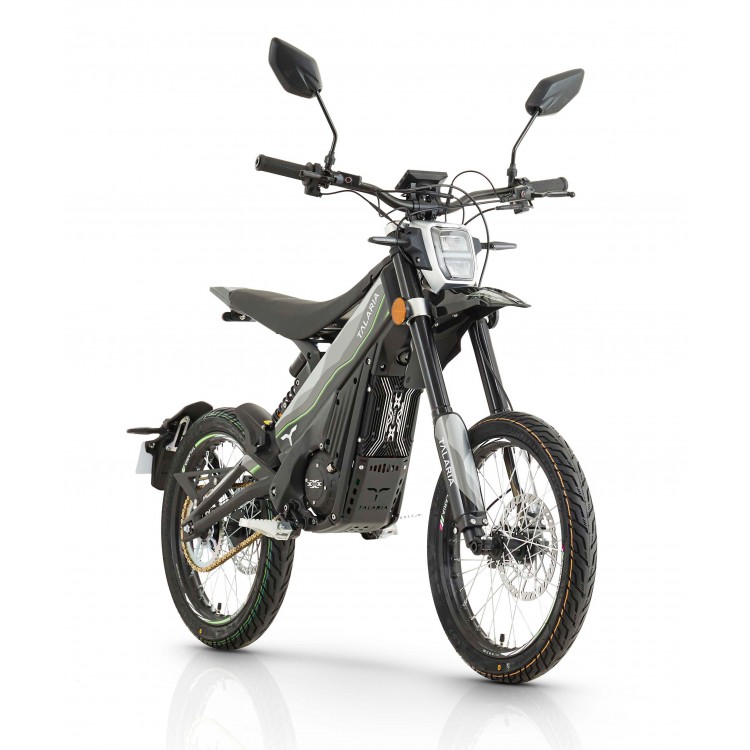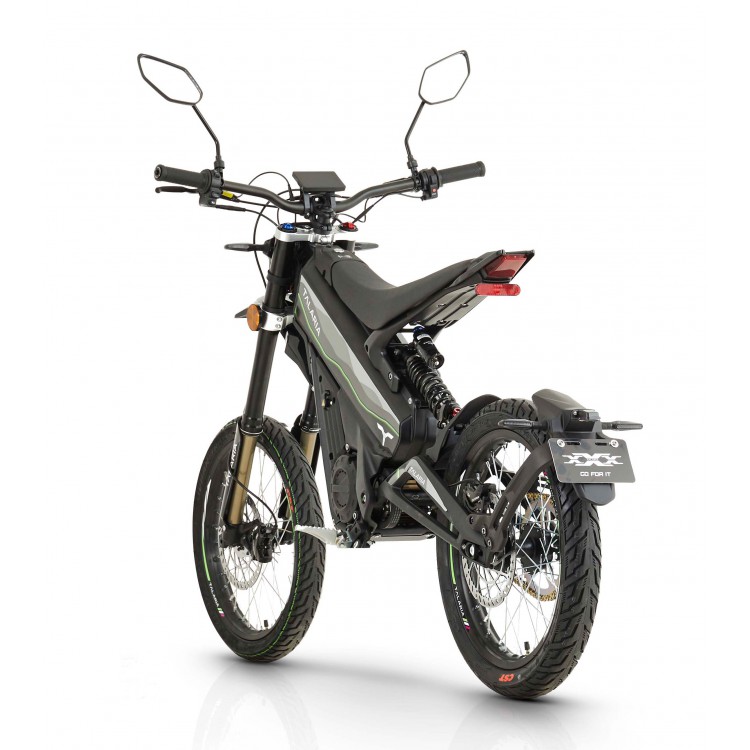 Registered/Delivered in 24 Hours









Power & Performance
Add. Battery Option
-
Battery Capacity
2.4 kWh
Battery Config.
Removable
Battery Weight
12.8kg
Range - City
-
Range - Highway
-
Range - Combined
40 miles
Full Recharge Cost
£0.73**
Charger type
External 13 Amp
Charger Output
600 W
Time to full charge
4 hours
Average Pence/Mile
1.8p**
Equivalent MPG
378
CO2 (off board)
8 g/km
Maximum Power
5 kW
Continuous Power
2.5 kW
Maximum Torque
34Nm
Final Drive
Belt/Chain
Speed - Restricted
-
Speed - Unrestricted
47 mph
Features
Instruments
LED
Ignition
RFID Contactless
Riding Modes
2
Traction control
-
Wireless
-
Mobile App
-
USB Charging Socket
Yes
Cruise Control
-
Lighting
Headlight
LED
Indicators
-
Rear/Brake Light
LED
Brakes
System
Twin lever
Front Disc/Caliper
203mm/4 Piston
Rear Disc/Caliper
203mm/4 Piston
Power Regeneration
4 level adjustable
Wheels
Front Tyre
70/90-17
Rear Tyre
80/90-17
Dimensions
Seat Height
810 mm
Weight
58 kg
Wheelbase
1240 mm
LxWxH
1840 x 770 x 1080
Ground Clearance
260 mm
Wade Depth
225 mm
Warranty
Machine
1 Year
Battery
1 Year
Licence / Insurance
Licence Class
L1E - A1 of CBT licence required
**
**Based on petrol at £1.40 per litre and electricity at 35p per kWh.
Finance
Finance from £106.35 per month, subject to status.
Apply online or call us for a quote.

| Net Cost | Deposit | Monthly Cost | Term | Contract | APR | Total Payment | Total Interest |
| --- | --- | --- | --- | --- | --- | --- | --- |
| £3,800.00 | £780.00 | £106.35 | 36 Months | HP | 13.90% | £4,608.60 | £709.60 |

Find out more about our finance options.

Talaria X3 Road Legal
Key Specifications
Price/Speed/Equivalent Cost Per Mile
£3,795.00


HP from £106.35 p/m x 36,
£780 deposit, Apr 13.9%.


Online quote



47 mph
1.8p
Range
-
-
40 miles
Removable Battery
2.4 kWh
4 hours
Height/Weight
55 kg
810 mm
Warranty
1 Year
1 Year

Despite being the smallest and lightest model in the Talaria range, the X3 offers a full sized, 60V 40Ah (2.4kWh) battery that sits longitudinally inside the aluminium alloy box chassis of this innovative new bike to provide optimal weight distribution. The X3's all-new, lightweight 58kg chassis is complemented by a 3.5kW motor which delivers a top speed of 47mph and up to three hours of off-road riding or 50 miles of range (at 25mph).
The X3 rides on a 19" front and 17" rear wheel combination resulting in a seat height of just 805mm and making it ideal for younger riders looking for the best range and performance available in the electric off-road category.
Fully adjustable front and rear suspension and four-piston brake calipers complete the X3's uncompromised list of attributes, which include an LED speedometer, an RFID key tag, LED headlight, a fully integrated dual function LED rear light, a steering lock and a 600W mains charger which will fully recharge the X3 in just four hours.
The X3 represents outstanding quality and performance at this price point so is certain to find a huge fan base amongst younger riders.
A road-legal version of the X3 will follow later in 2023 which will appeal to sixteen year olds due to its L1E status (28 mph), which can be de-restricted to run at 45 mph for all CBT riders of seventeen and above.

Price ex VAT: £1,162.50
VAT: £632.50
Total: £3,795.00
OTR Cost: £99.00 (applies to road-legal model only)

In Stock:

1

Model:

X3 Road Legal