Talaria Sting R - Off-Road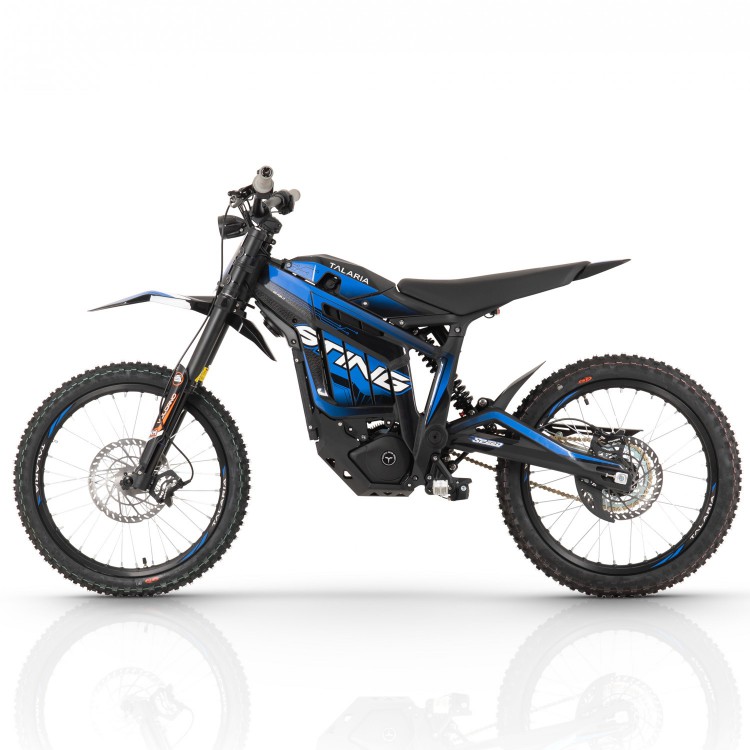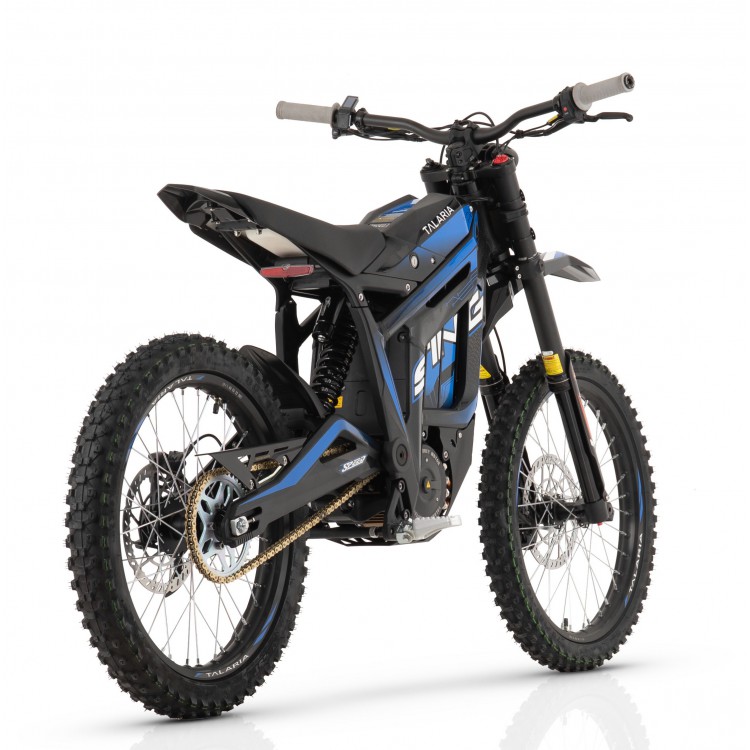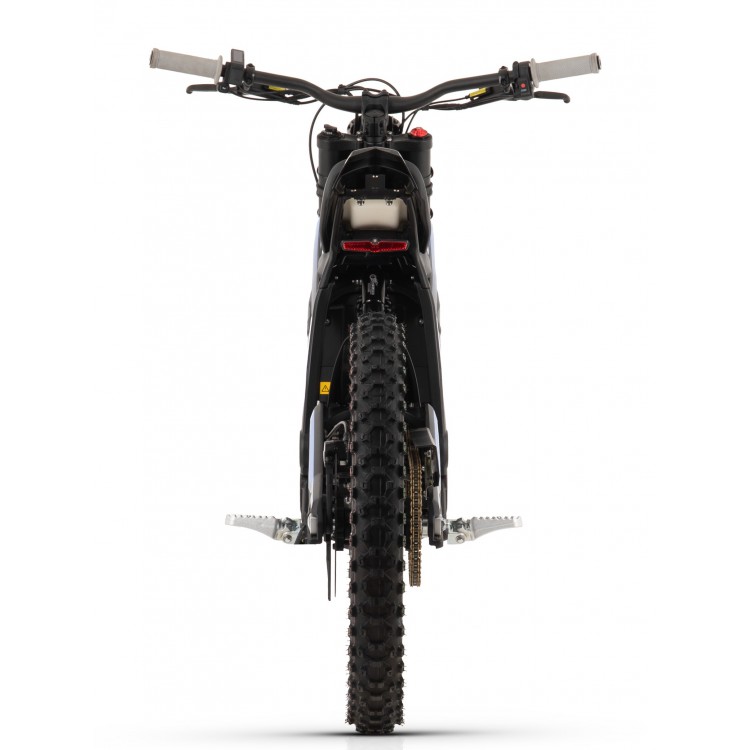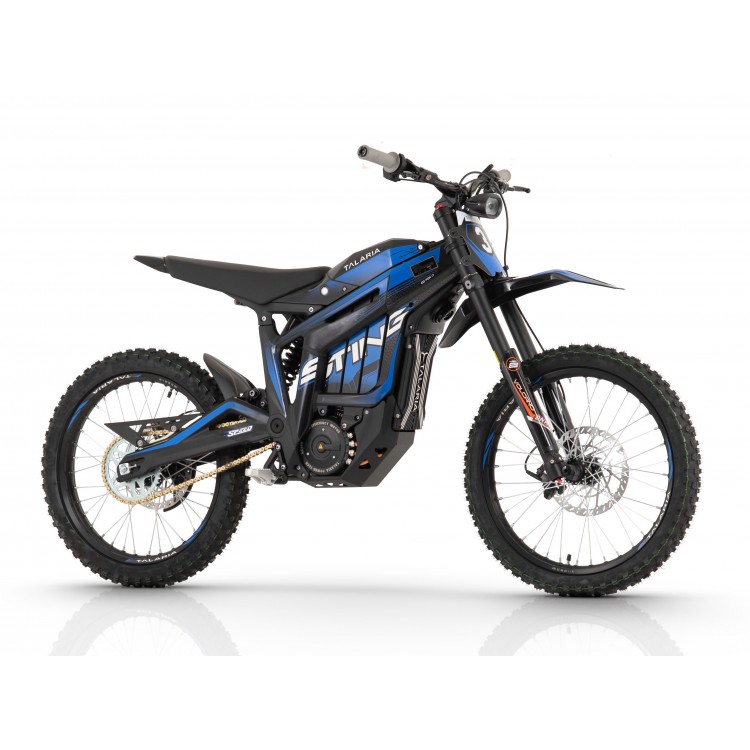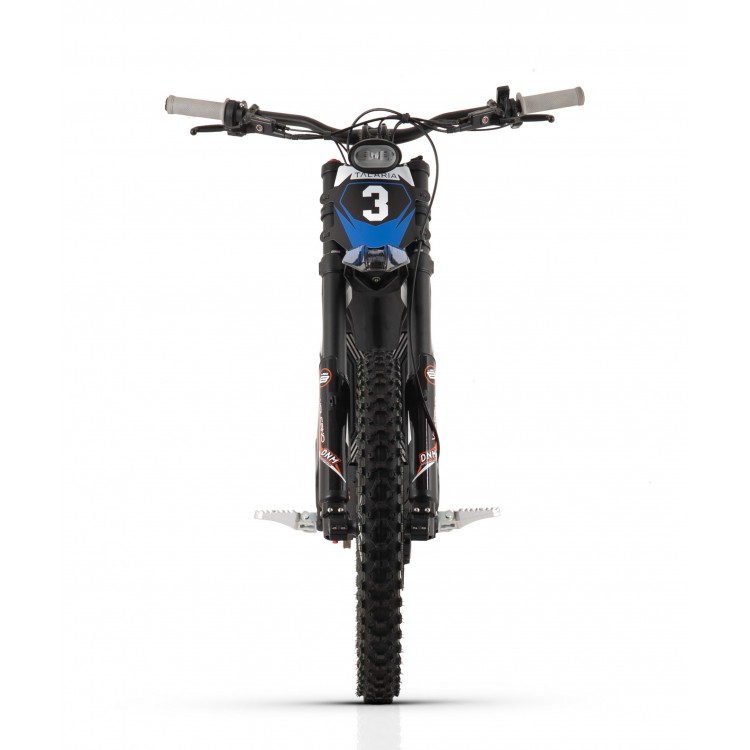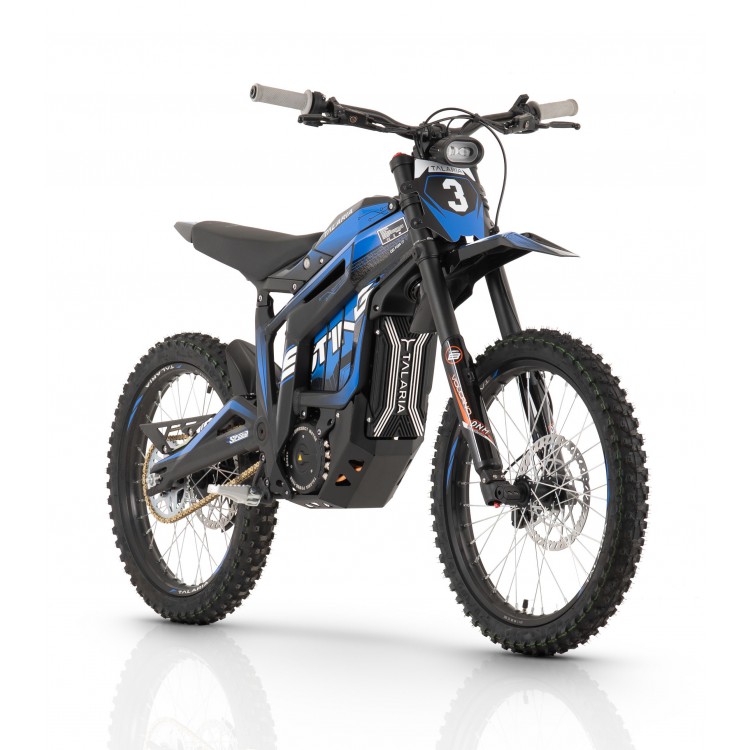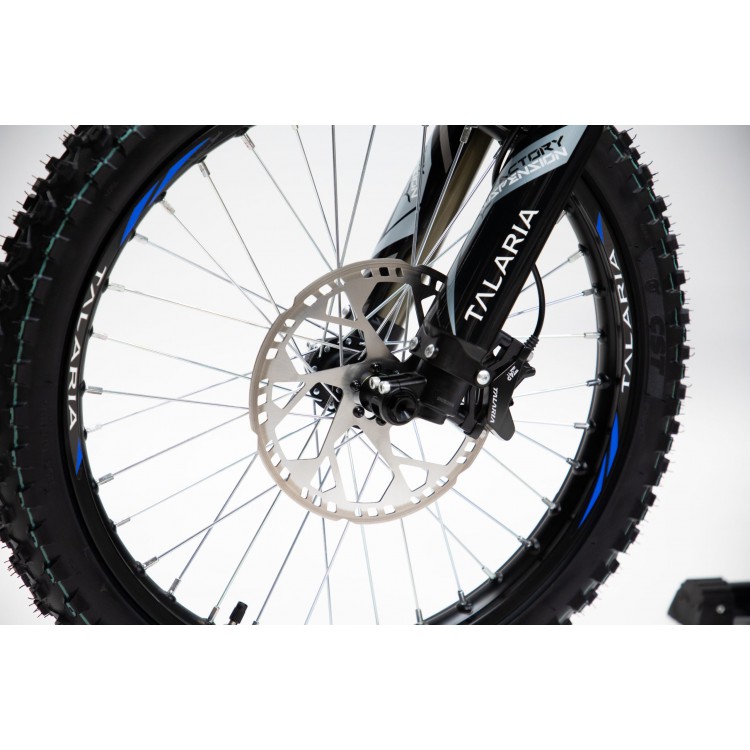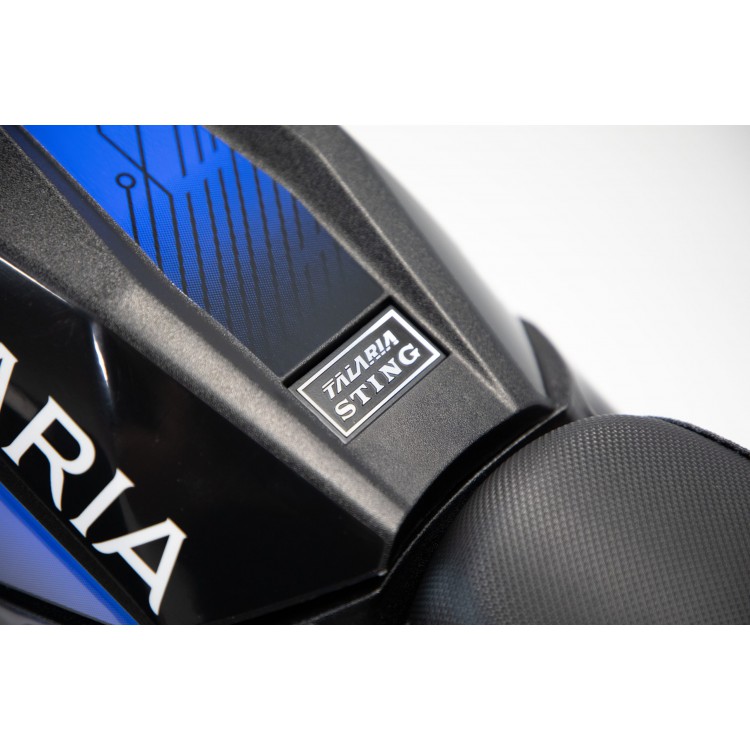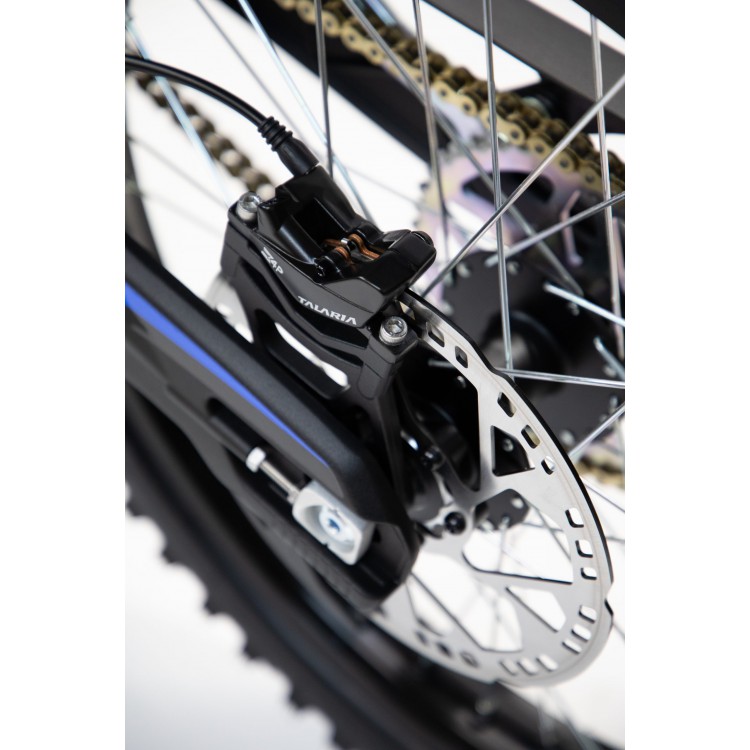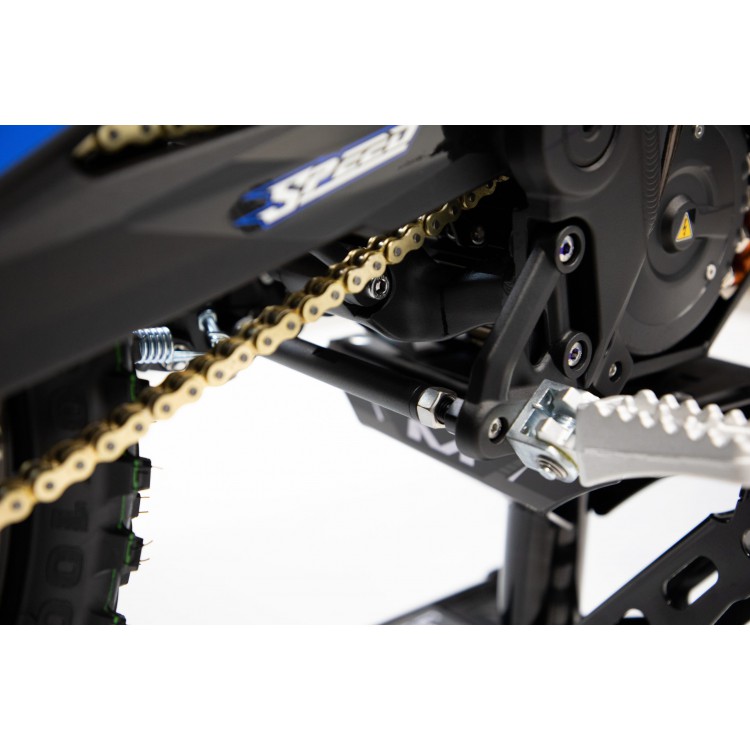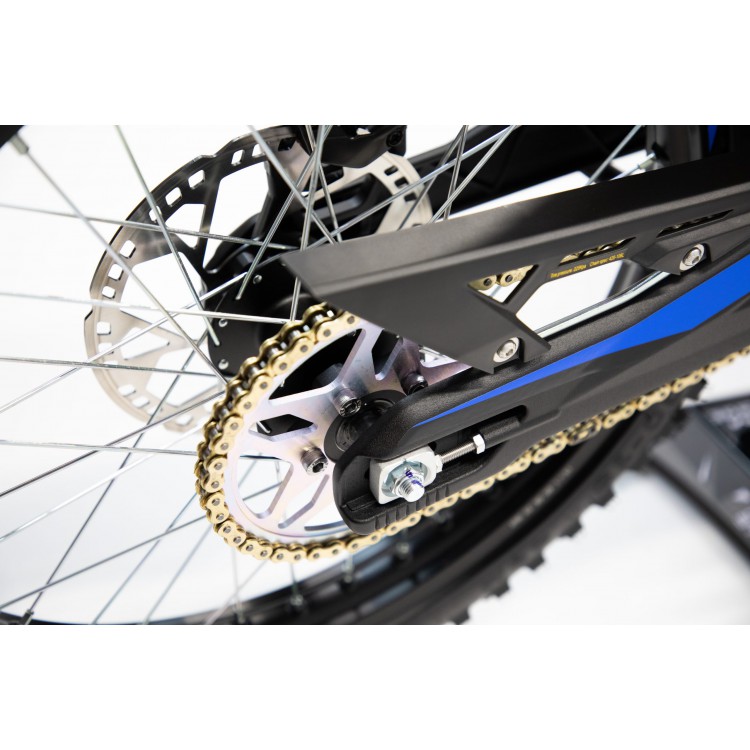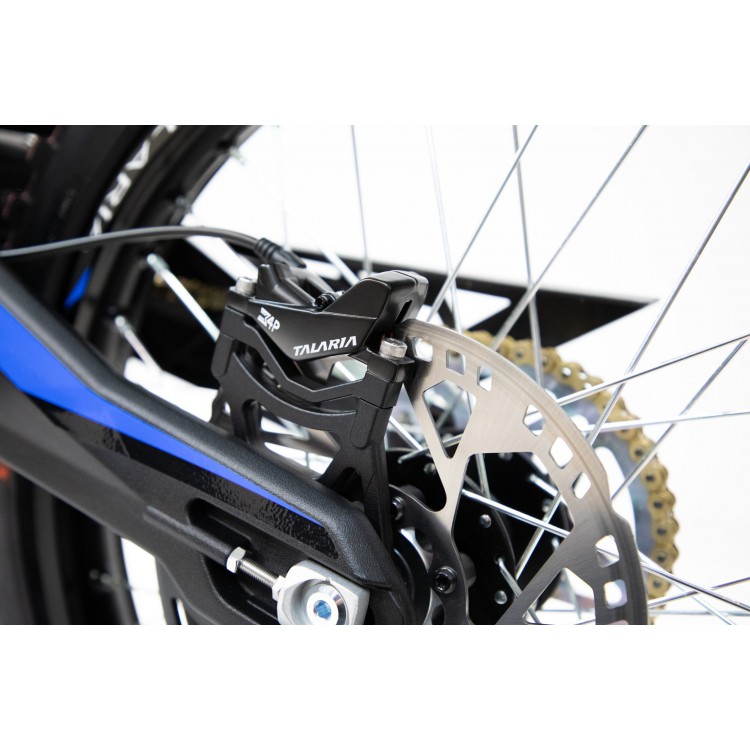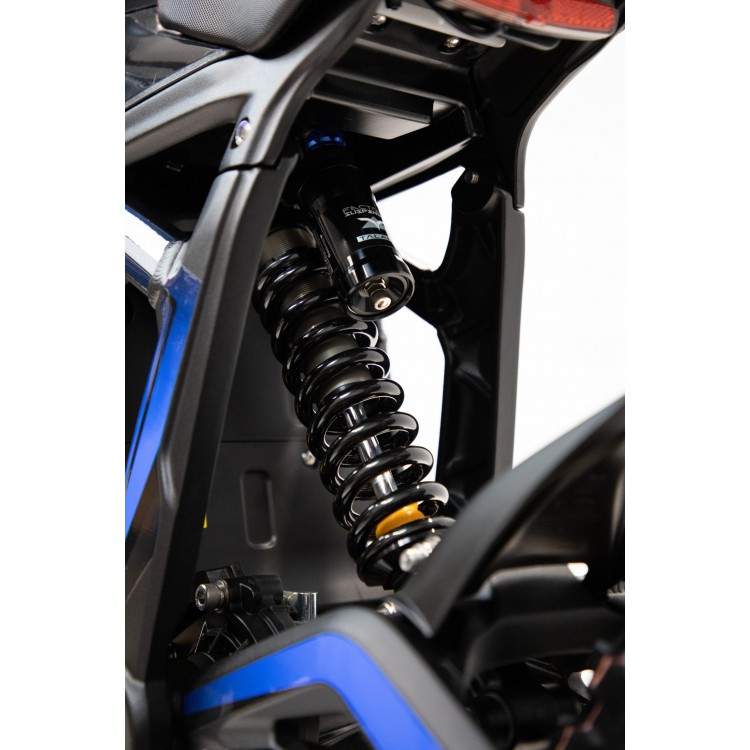 Registered/Delivered in 24 Hours










Power & Performance
Add. Battery Option
-
Battery Capacity
2.7 kWh
Battery Config.
Removable
Battery Weight
14kg
Range - City
-
Range - Highway
-
Range - Combined
40 miles
Full Recharge Cost
£0.80**
Charger type
External 13 Amp
Charger Output
800 W
Time to full charge
3 hours
Average Pence/Mile
2p**
Equivalent MPG
340
CO2 (off board)
10 g/km
Maximum Power
8 kW
Continuous Power
4 kW
Maximum Torque
45Nm
Final Drive
Gearbox/Chain
Speed - Restricted
-
Speed - Unrestricted
53 mph
Features
Instruments
LCD
Ignition
Key
Riding Modes
Sport/Eco
Traction control
-
Wireless
-
Mobile App
-
USB Charging Socket
-
Cruise Control
-
Lighting
Headlight
LED
Indicators
-
Rear/Brake Light
-
Brakes
System
Twin lever
Front Disc/Caliper
220mm/4 Piston
Rear Disc/Caliper
220mm/4 Piston
Power Regeneration
4 level adjustable
Wheels
Front Tyre
70/100-19
Rear Tyre
70/100-19
Dimensions
Seat Height
840 mm
Weight
66 kg
Wheelbase
1250 mm
LxWxH
1880 x 770 x 1088
Ground Clearance
260 mm
Wade Depth
220 mm
Warranty
Machine
1 Year
Battery
1 Year
Licence / Insurance
Licence Class
Not Road Legal
Insurance Group
N/A - Off Road Only
**
**Based on petrol at £1.50 per litre and electricity at 25p per kWh.
Talaria Sting R - Off-Road
Key Specifications
Price/Speed/Equivalent Cost Per Mile
£4,595.00




53 mph
2p
Range
-
-
40 miles
Removable Battery
2.7 kWh
3 hours
Height/Weight
66 kg
840 mm
Warranty
1 Year
1 Year

More power, more performance, more range, more stopping power and more fun!

The Talaria Sting R is a brand new addition to the Sting range, with a significantly higher specification than the original Sting, despite maintaining almost identical physical dimensions.


New Motor
The Sting R has an all new, air-cooled motor which has a nominal power of 4kW and a peak power of 8kW, which represents a 33% increase of the original Sting. This power increase delivers noticeably faster acceleration and a 13% increase in top speed to 53 mph. A gearbox continues to be used for the primary drive, which offers quiet running and great reliability, and the chain final (secondary) drive also remains unchanged.
New Battery
A more powerful bike demands a higher capacity battery, so the Sting R sees an 18% increase from 38Ah to 45Ah. Apart from ensuring faster acceleration and a higher top speed, the new, 2.7kWh battery, with its high quality LG cells, also delivers an improved range of up to 53 miles, which means more enjoyment between recharges. The good news doesn't stop there, as the Sting R's charger knocks 25% off the recharge time of the original Sting, to just three hours from 0-100%.
Greater Stopping Power
More power and acceleration demands better brakes, and that department sees uprated master cylinders, larger diameter 220mm discs and all-new four piston callipers. Also, the rear disc now features a disc guard for improved protection.
Chassis
The Sting R's aluminium alloy chassis is forged under six tons of pressure to provide an extremely light but rigid frame and swinging arm. The suspension has also been upgraded to offer a wider range of preload and rebound adjustment, which is now best in class. Whilst the seat height remains unchanged at 840mm, the new seat is more comfortable than the original Sting, which was already the best in its category. Tyre sizes remain the same as the original Sting with a 70/100-19 at the front and an 80/100-19 at the rear.
Summary
The Talaria Sting R is not only the most accomplished lightweight electric motorcycle but it also represents great value, as pound for pound nothing can match it for power and performance.
You might think that with all these upgrades the Sting R would have gained weight and lost a little agility, but remarkably, it weighs-in at the same 66kg as the original model, which only goes to show how hard Talaria has worked to maximise the overall riding pleasure and enjoyment of the Sting R. Lastly, two colours are offered: Black with blue decals or dark green without decals.
Stock will be limited so pre-order now to avoid any delivery delays!

Price ex VAT: £3829.17
VAT: £765.83
Total: £4595.00
In Stock:

1

Model:

Sting R Off-Road