Stark Varg Standard - 60 hp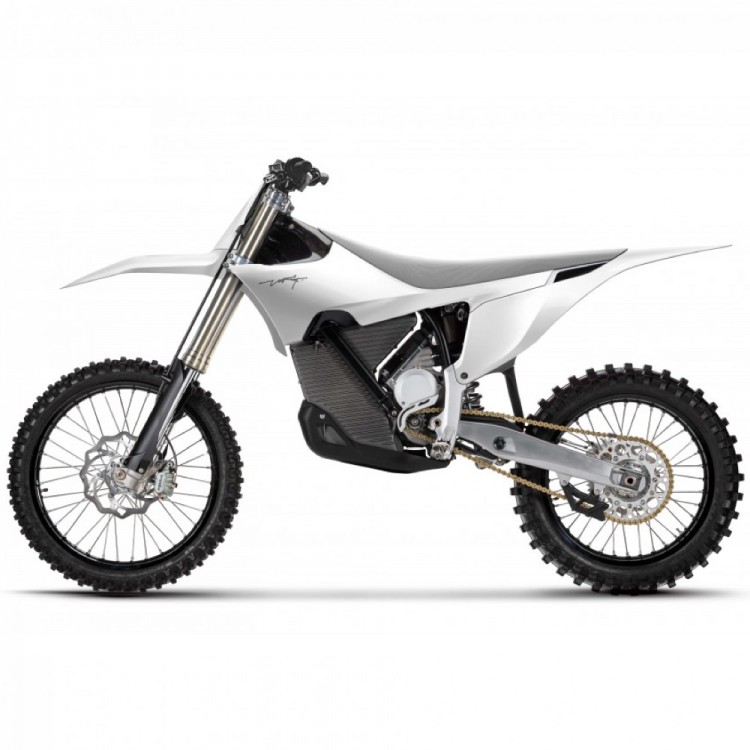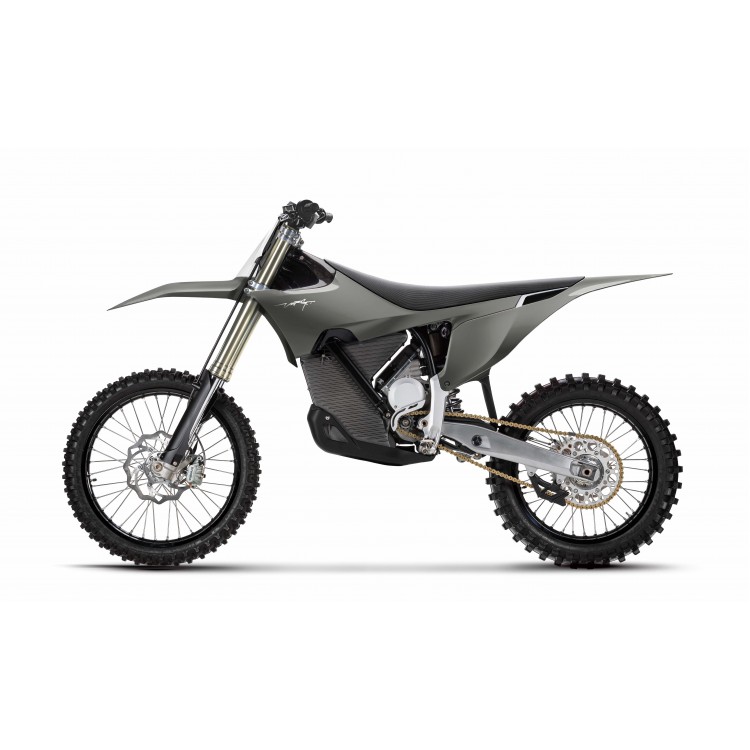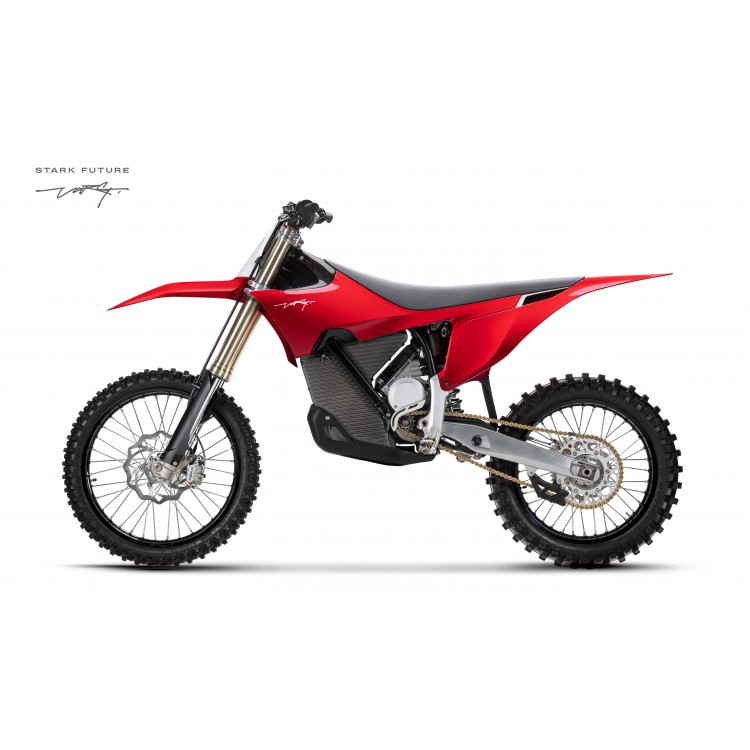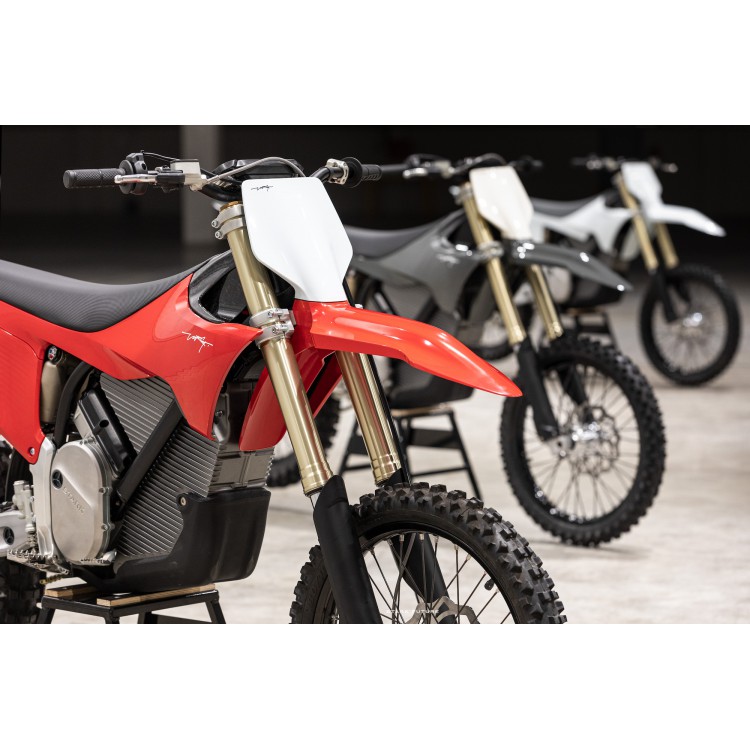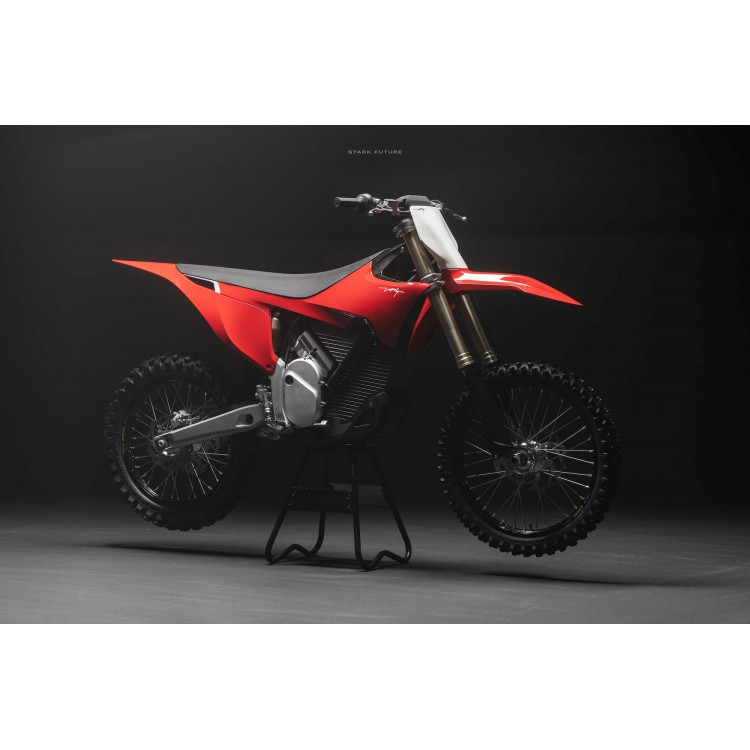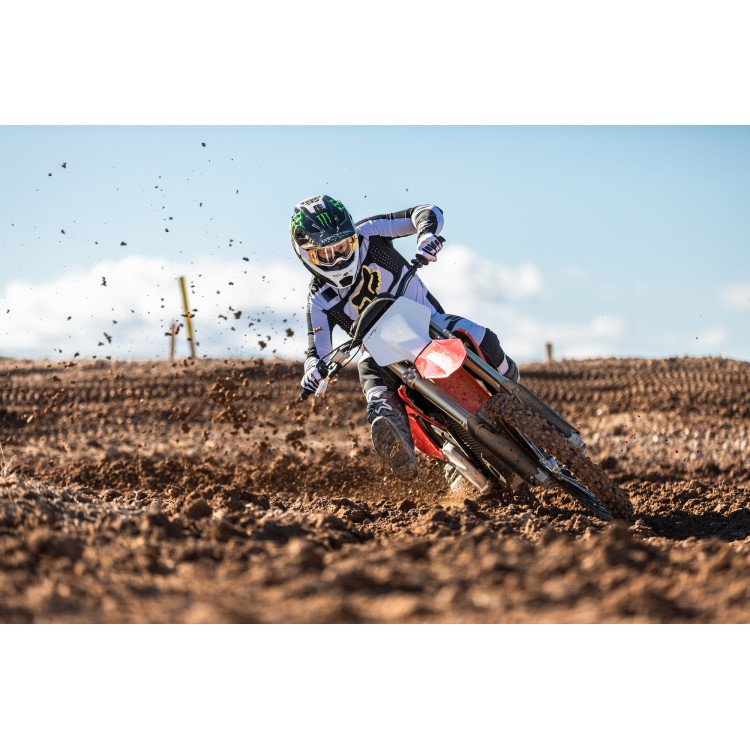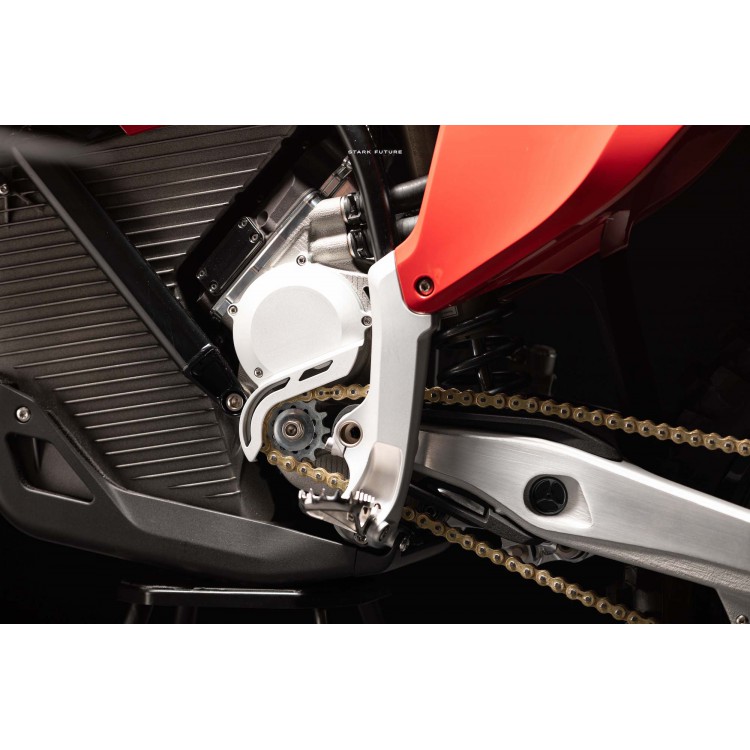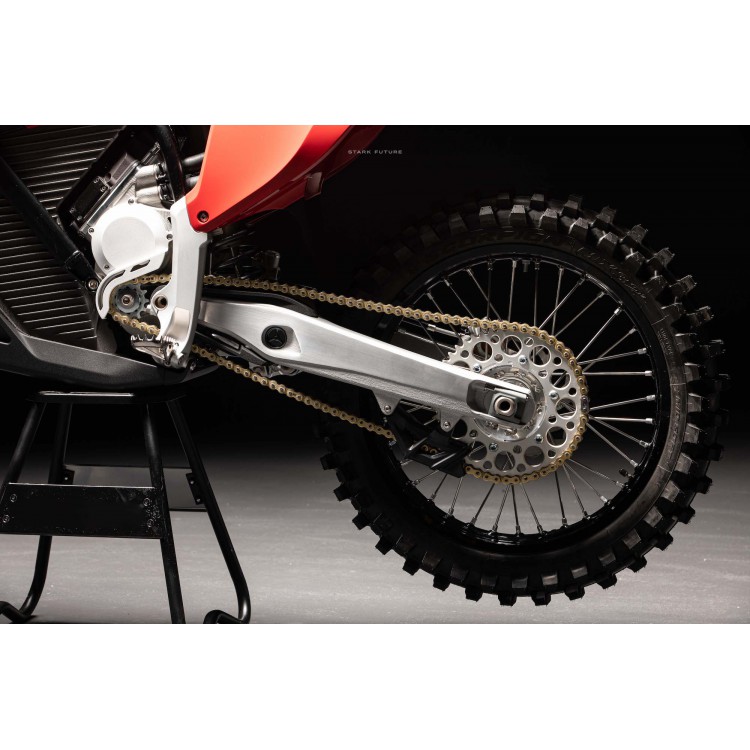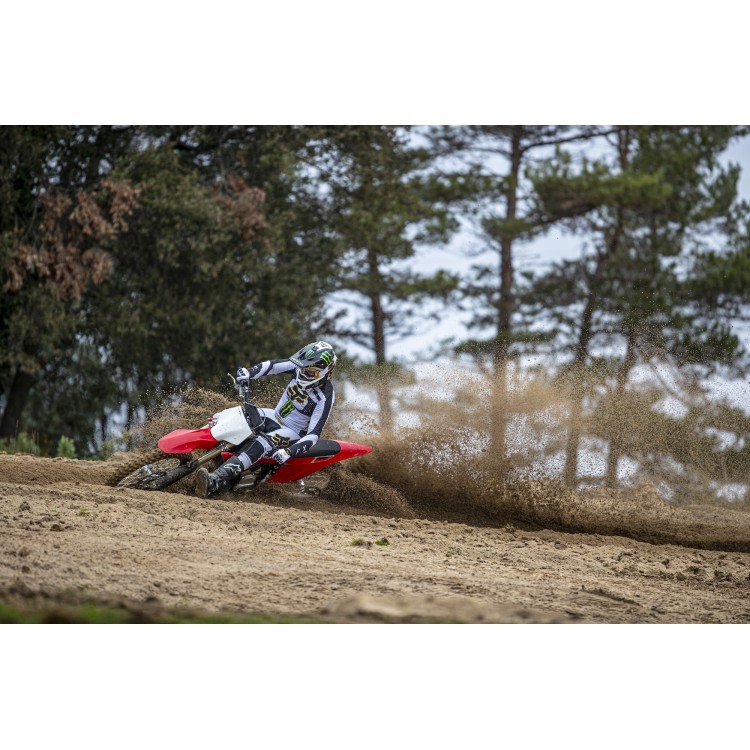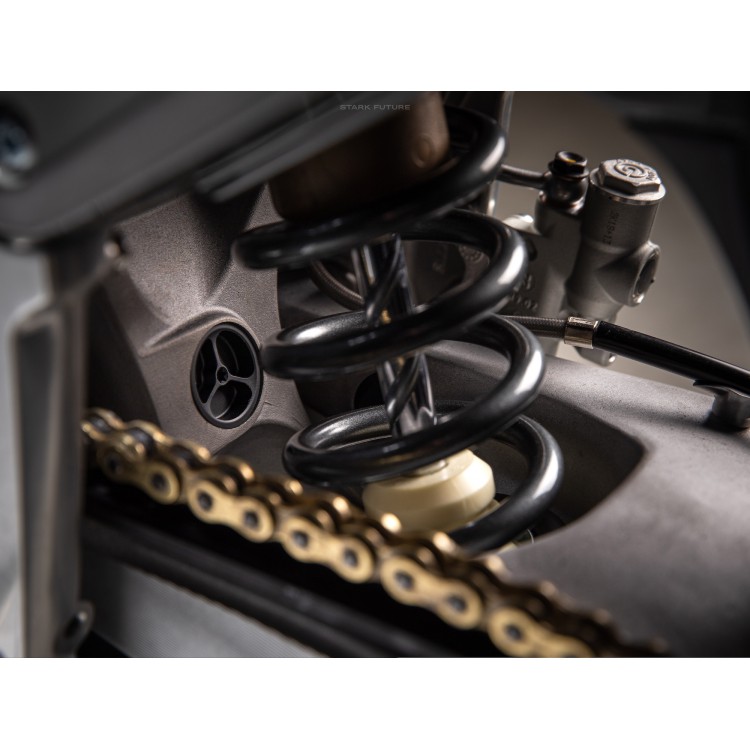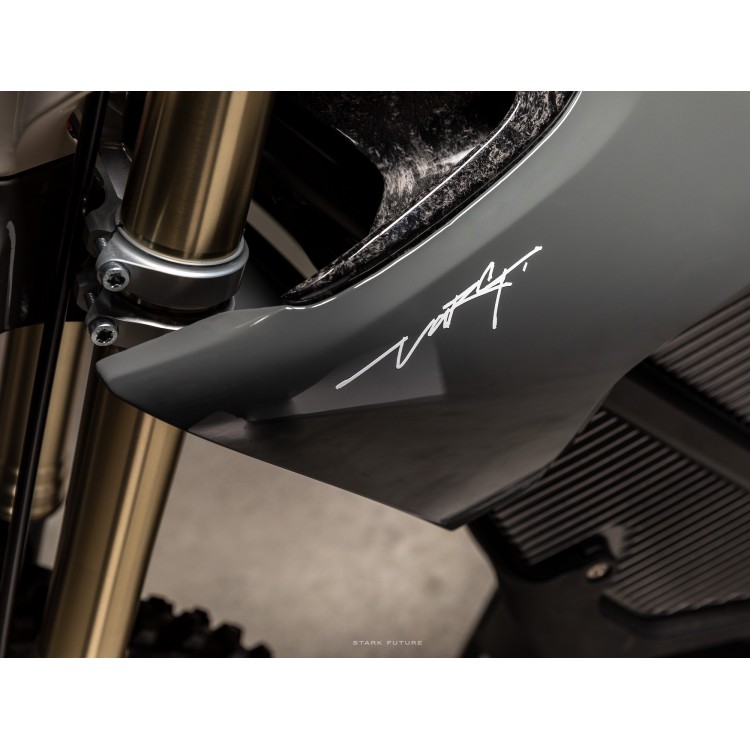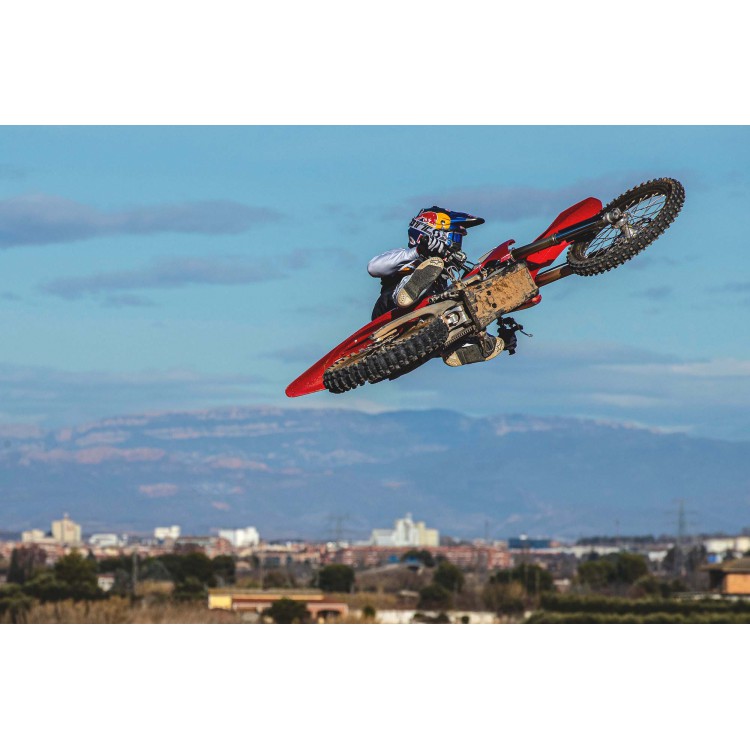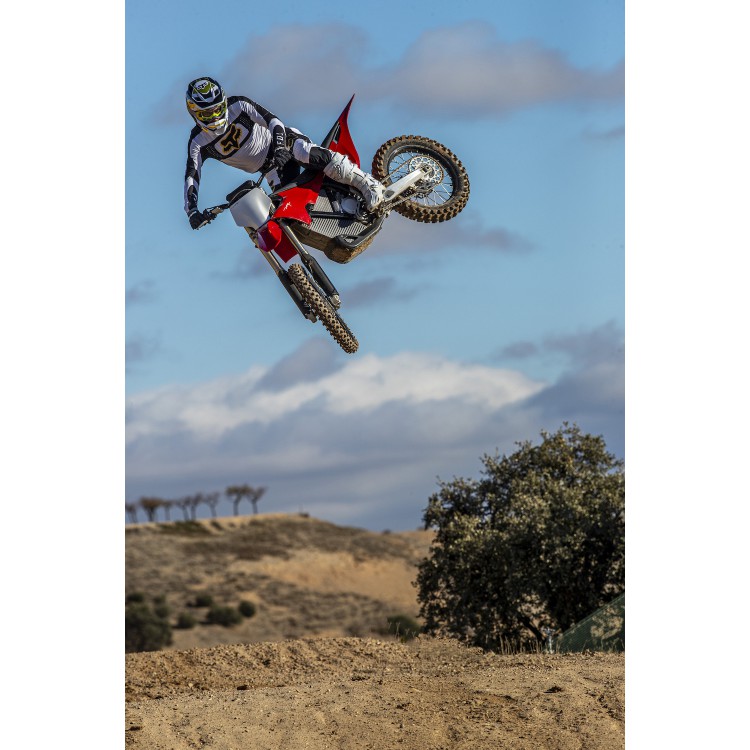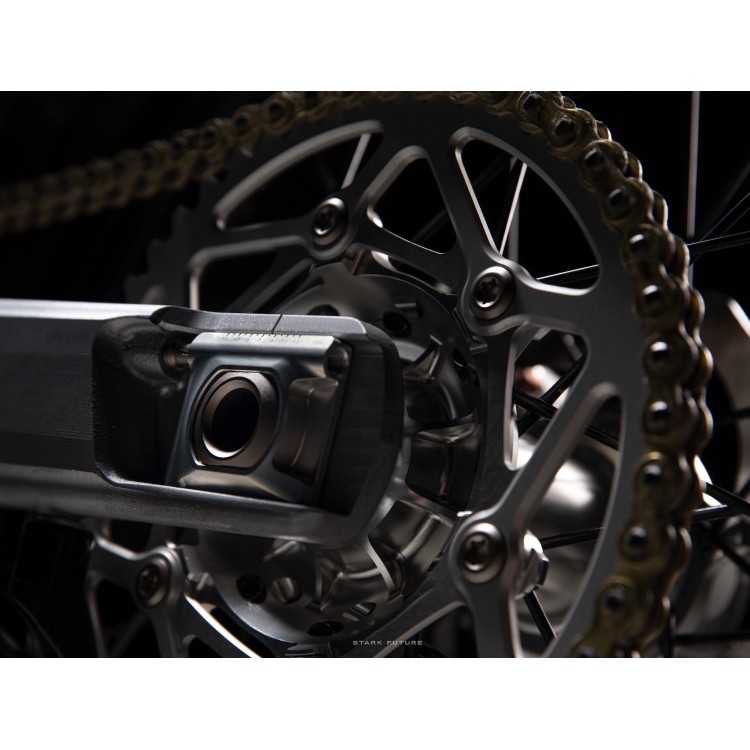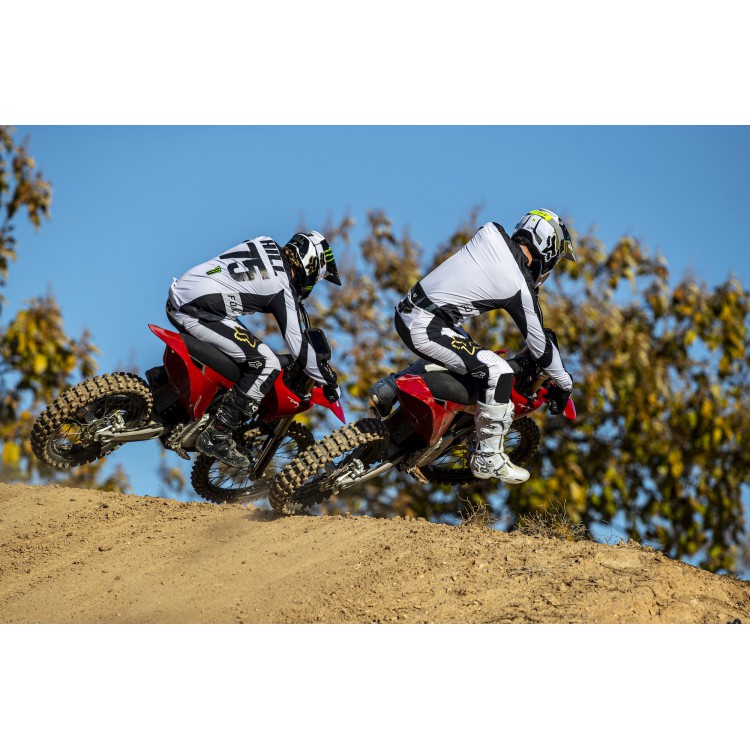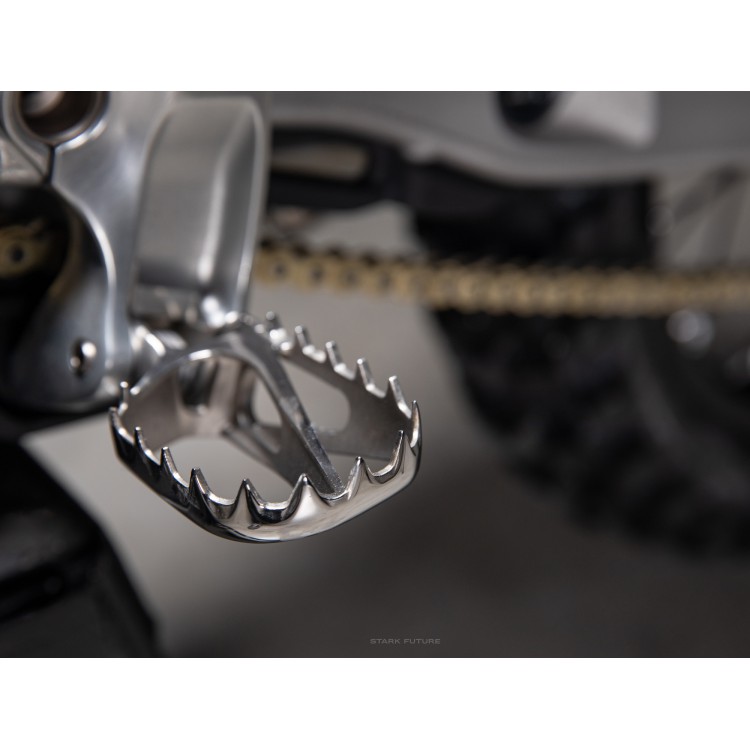 Pre order now with £200 deposit
















Power & Performance
Battery Capacity
6.5 kWh
Battery Weight
32kg
Range - Combined
50 miles
Full Recharge Cost
£1.85**
Charger type
External 13 Amp
Charger Output
3.3 kW
Time to full charge
2 hours
Average Pence/Mile
3.0p**
Equivalent MPG
225
CO2 (off board)
15 g/km
Maximum Power
45kW
Continuous Power
8kW
Maximum Torque
938Nm
Final Drive
Chain - Titanium sprocket
Speed - Restricted
68mph
Features
Instruments
Removable smartphone
Ignition
Power Button
Riding Modes
100+
Traction control
Variable
Mobile App
Yes
Lighting
Headlight
-
Rear/Brake Light
-
Brakes
System
Independent Fr/Rr
Front Disc/Caliper
260 mm/2 Piston Brembo
Rear Disc/Caliper
220 mm/1 Piston Brembo
Power Regeneration
User Adjustable
Suspension
Manufacturer
Kayaba
Front Diameter
48mm
Front Travel
310mm
Rear Diameter
50mm
Rear Travel
310mm
Wheels
Rims
7050 T6 Aluminium
Spokes
Steel
Hubs
6082 T6 Aluminium
Front Tyre
80/100-21 - Pirelli Scorpion
Rear Tyre
110/90-19 - Pirelli Scorpion
Dimensions
Seat Height
948 mm
Weight
110 kg
Wheelbase
1485 mm
Ground Clearance
375mm
Warranty
Machine
2 Years
Battery
2 Years
Licence / Insurance
Licence Class
Not Road Legal
Insurance Group
N/A - Off Road Only
**
**Based on petrol at £1.50 per litre and electricity at 25p per kWh.
Finance
Finance from £335.18 per month, subject to status.
Apply online or call us for a quote.

| Net Cost | Deposit | Monthly Cost | Term | Contract | APR | Total Payment | Total Interest |
| --- | --- | --- | --- | --- | --- | --- | --- |
| £10,999.00 | £1000.00 | £335.18 | 36 Months | HP | 13.40% | £13,066.48 | £2,067.48 |

Find out more about our finance options.

Stark Varg Standard - 60 hp
Key Specifications
Price/Speed/Equivalent Cost Per Mile
£10,900.00



HP from £335.18 p/m x 36,

£1000 deposit, Apr 13.4%

68mph
3p
Range
50 miles
Removable Battery
6.5 kWh
2 hours
Height/Weight
110 kg
948 mm
Warranty
2 Years
2 Years

The Stark Varg electric dirt bike is the result of a ground-up vision to develop the most rideable, high performance motocross motorcycle available, and it only takes a few minutes on the Varg to realise that these objectives have all been met.
Co-founded by Anton Wass, the Swedish motocross entrepreneur and Stark Future's CEO, the word stark translates to 'strong' whilst the bike has been named Varg which means 'wolf'. The Varg rewrites the art of the possible with its unrivalled combination of low weight and agility, and class-leading power and torque, combined with a high-performance, 6.5kW hour power pack.
Despite weighing just 9kg, around a third of the weight of a 450cc engine, the Varg's liquid cooled motor produces a peak of 60hp and torque peaks at a massive 938 Nm. In case that's not enough, peak power can be increased to 80hp for an additional cost. Apart from developing nearly four times the power per kg of a traditional engine, the minimal rotational forces enable changes in direction with far less effort than conventional motorcycles of the same mass.
Being electric, the Varg has near linear torque across its entire rev range, which means there's no need for a clutch or gearbox. You simply access the Varg's explosive performance with one, single rotation of the throttle, so you'll never find yourself in the wrong gear and it's physically impossible to stall. This makes riding effortless and totally intuitive, and variable engine braking means the throttle not only serves as an accelerator, but also as a rear brake.
Variable power delivery and fully customisable traction control allow riders of all skill levels to feel comfortable and get the most out of the Varg, which can be adapted to match the riding skill and style of every rider, from the relative novice to the most experienced moto crosser.
With no clutch, Stark Varg customers can choose between a conventional foot brake or a lever on the left handlebar for greater braking control. Stark Varg has a 260mm front disk and a 220mm rear disk with independent braking courtesy of Brembo callipers.
Stark Varg's suspension has been developed by Kayaba with 48mm diameter fully adjustable forks and a 50mm rear suspension unit, with both ends equally matched with 310mm of suspension travel.
Stark Varg offers over 100 riding modes which can be customised and managed by the specially designed, removable Android smartphone which doubles as the bike's touch screen dash display.
Stark Varg has been crafted from lightweight materials such as carbon fibre, magnesium alloy and aero space grade aluminium, which contribute to the bikes 118kg mass and its extraordinary manoeuvrability. Being electric, the zero emission drivetrain is very quiet, which allows riders to connect with whatever landscape they're riding through in a way which wasn't previously possible.
All this may seem too good to be true, but a test ride is all it takes to win hearts and minds, and to realise that the future of motocross is both assured and in very good hands.
In the Autumn of 2023 we'll be inviting customers to try Stark Varg across a variety of off-road environments, ahead of bikes becoming available in the early Spring of 2024.
For those wanting to be at the forefront of high performance, electric motocross, a small deposit is all it takes to secure a build slot for this revolutionary motorcycle. If you've got this far, then the only real decision left is between red, white or grey.
Find our detailed review of the Stark Varg in our blog: Stark Varg - Why The World's Best Dirt Bike Is Electric

Standard 60 HP
Price ex VAT: £9,083.33
VAT: £1816.67
Total: £10,900.00
In Stock:

Pre order now with £200 deposit

Model:

VARG