Zero redefines the 11kW hyper-class with its 2024 motorcycles
09 Nov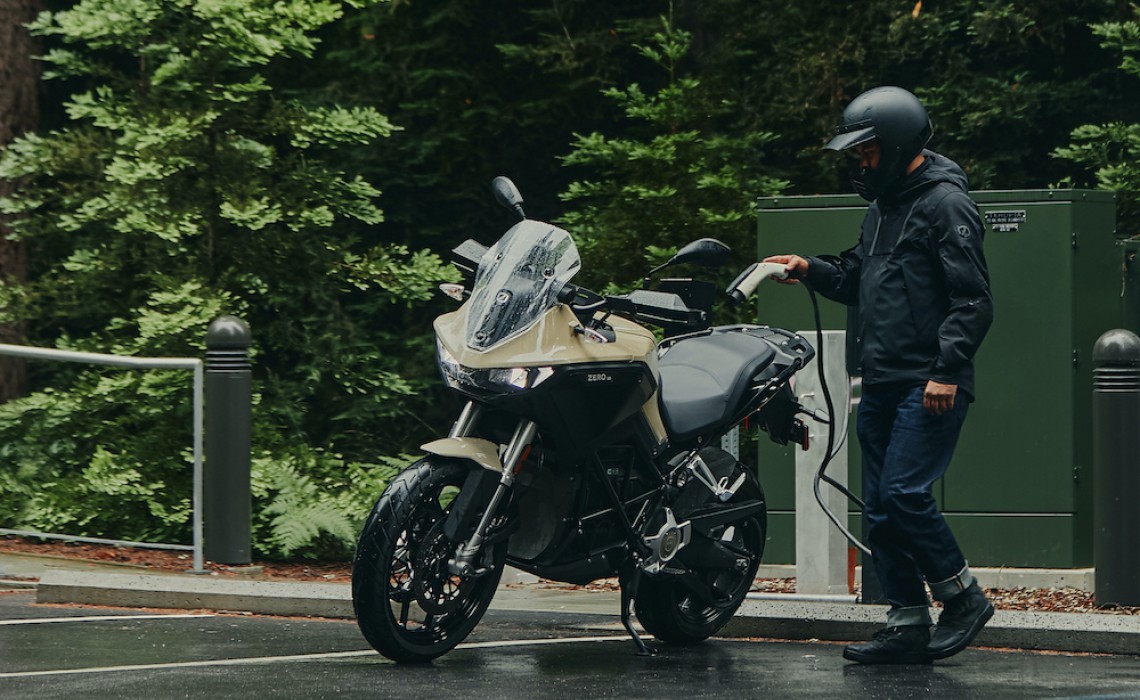 Posted By
0 Comment(s)
204 View(s)
November 9th 2023 - Zero announces new models at EICMA
So, what are we to make of Zero's 2024 S (Sport) and DS (Dual Sport) motorcycles? There's something counterintuitive about a bike that costs, looks and rides like a litre-class machine, yet somehow manages to sneak past the bureaucrats to join the 11kW brigade.

There are good reasons why this has never been attempted by petrol bike manufacturers, but principally a 125cc engine won't allow a 230kg chassis to accelerate much faster than a moped, and no one would pay 1000cc money for 50cc performance. So why don't the rules apply to Zero and is there a market for an 11kW hyper-class? Only time will tell, but Zero are expert at exploiting the regulatory flaws of classifying bikes on their continuous power output. Peak power of 44kW combined with huge torque is what makes a Zero so quick to ride in the real world. This is demonstrated by the entry-level FXE, which darts to 60 mph in four seconds, leaving petrol bikes in the 11kW class around ten seconds behind.
Evolution of the 11kW electric class
Up until now Zero has kept its 11kW bikes fairly simple and light, weighing from 135 kg to 185 kg and skipping features like twin front discs, traction control, remote wireless access, reverse and faster charging. However, the 2024 S and DS are effectively 11kW variants of their full-power SR/F and DSR/X models, with around 25% off the sticker price. This obviously risks cannibalising sales of these models, and to increase that risk Zero has also created 35kW variants with the 2024 SR and DSR. So effectively, customers can choose between three different power variants across two models, which might seem excessive.

Realistically, we believe sales will mainly fall between the 11kW and the 35kW versions, with the full power range-toppers faring less well. The reason for this prediction is the lower price point of the 11kW and 35kW models, which deliver a very similar ride to the full power models. Moreover, unlike the 11kW S and DS, which cannot benefit from Cypherstore power upgrades, the 35kW SR and DSR can be upgraded to match the performance and superior feature-set of the Bosch MSC fitted to the SR/F and DSR/X.
Performance
Until we get our hands on the 2024 S and DS it's impossible to know how close they feel to the full-fat variants, but with peak torque of 132 Nm (more than a 1200cc Triumph Tiger) they'll not lack grunt. All we can be certain of is the top speed is limited to 86 mph (with a lower sustained top speed). The SR and DSR versions muster and other 8 mph at around 94 mph, whereas the SR/F will hit 124 mph and the DSR/X tops out at 112 mph.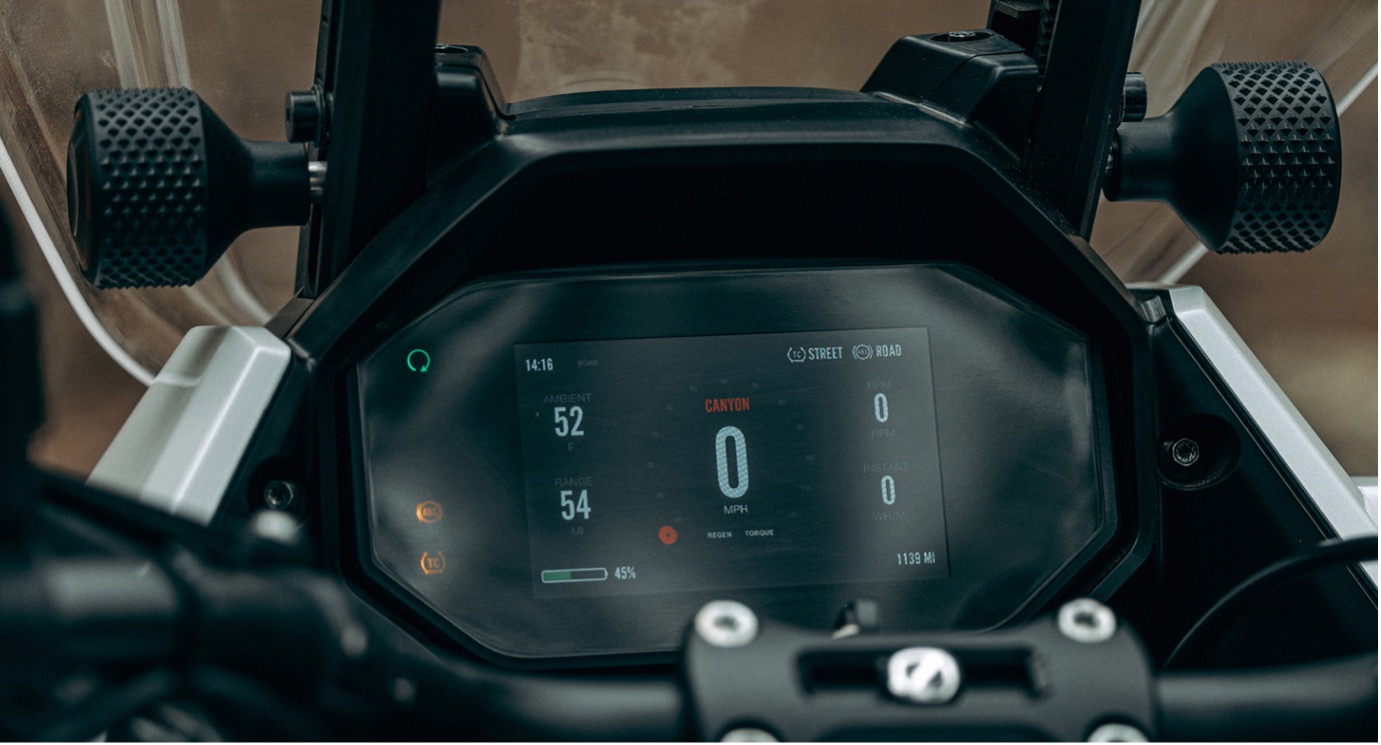 14.4kWh, 15.6kWh and 17.3kWh
The other key difference between the three model variants is the battery capacity, with the S and DS getting 14.4 kWh, the SR and DSR getting 15.6 kWh and the top models all equipped with 17.3 kWh. The good news is that a chargeable Cypherstore upgrade allows all models to access the full 17.3 kWh.

Charging

Aside from the above, the 11kW and 35kW bikes are all fitted with Type 2 (AC) charging socket and a 3kW charger, whereas the SR/F, DSR/X and SRS can all charge at 6.6 kW. This makes a big difference when longer journeys are undertaken, but where overnight or simple mains charging is the norm, it won't make any difference. There's no simple upgrade for the 3kW charger which customers need to bear in mind.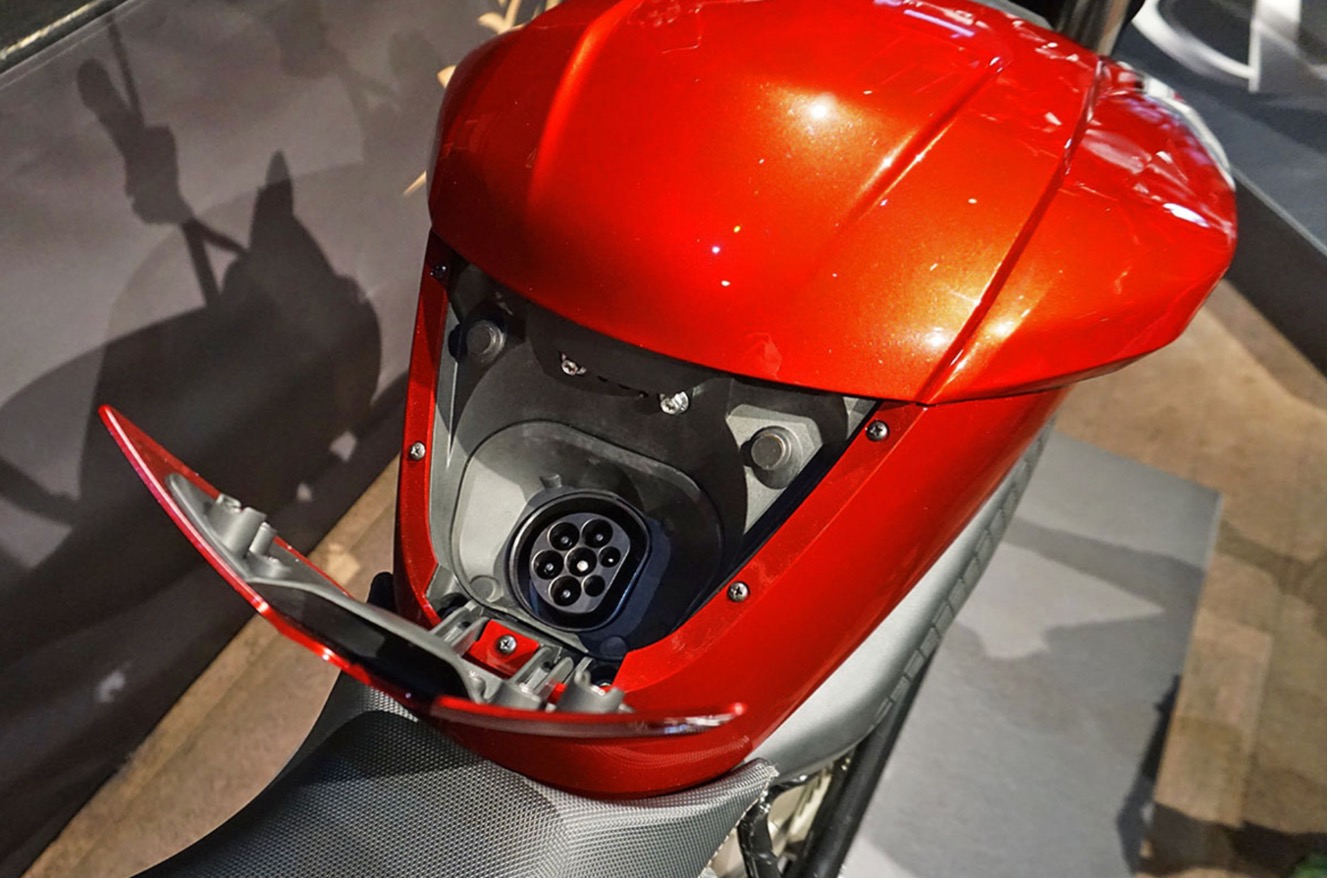 Target Market
With so much performance, and with the range starting at £12,500, the average Zero customer is likely to be a little older and more experienced. The initial cost can be mitigated with vehicle finance, but insurance premiums tend to reflect the true performance of these bikes.
With an MSRP of £15,300 the 2024 S sits in the premium bracket, but for someone with a CBT or A1 licence there's nothing in petrol land that gets close. That's not to say that only A1/CBT riders will have Zero's 11kW models on their shopping list, as historically they've proved to be very popular with full A licence holders. The reality is that when an experienced motorcyclist rides an 11kW Zero they always say 'it's insane that this bike can be ridden on a CBT licence'.
So in summary, like any high performance vehicle, a Zero has very broad appeal, but the market is determined by who can afford to buy and insure one.
Giants of the 11kW class
There's no question that Zero's S and DS models are category killers in the 11kW class, and although that was already the case, the bar has been raised significantly for 2024. This may come at a price, but just one ride is all it will take to convince customers that these bikes cannot be compared to anything with a 125cc engine. They look, accelerate, handle, and stop like a top-spec, large capacity bike, only with no noise, vibration, clutch, gearbox or pollution, and an eMPG of over 200 miles.
Five Year Warranty
To cap it all, every 2024 Zero will include an industry-leading, five-year machine and battery warranty, which demonstrates a massive commitment to customer satisfaction and long-term, low ownership costs.
Test Rides
Demonstrators will be in showrooms during January 2024.
2024 S and DS specs at a glance
Z-Force 75-7, 3 phase motor with 60 hp peak power and 132 Nm torque
New, Italian crafted, fixed steel trellis frame.
Twin, 320mm front discs with J Juan four piston callipers (as fitted by KTM).
Fully adjustable, Showa 43mm (47mm for DS) front and 40mm rear suspension
Cypher 3+ Operating System
Bosch MSC with eABS - upgradeable to the full MSC suite
S - 17" 120 section front Pirelli Diablo Rosso III and 180 section rear
DS – 19" 120 section Pirelli Scorpion front and 170 section rear
Five riding modes with additional custom modes
Type 2, 3kW charger with a 4.5 hour recharge (6 hours from mains)
14.4+ battery - upgradeable to 17.3kWh
GPS/Cellular module - connects to next gen. Zero mobile app
LED headlight and tail light
Large tank locker with twin USB sockets
5" TFT colour dash with and menus accessible from a single control
Industry leading 5 year battery and motorcycle warranty