Why Go Electric?

2021 saw a doubling of electric motorcycle sales vs 2020 and for the first time, an electric motorcycle made it on to the top-ten bestseller list. It's not surprising that this was a 125cc equivalent scooter, the Super Soco CPX, which has become a popular choice amongst commuters, couriers and major food delivery brands. Its success is largely due to its price, range of around 80 miles and its very low running and maintenance costs.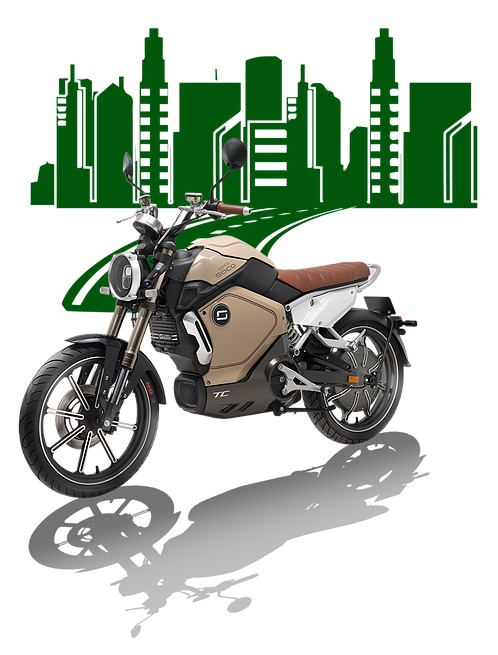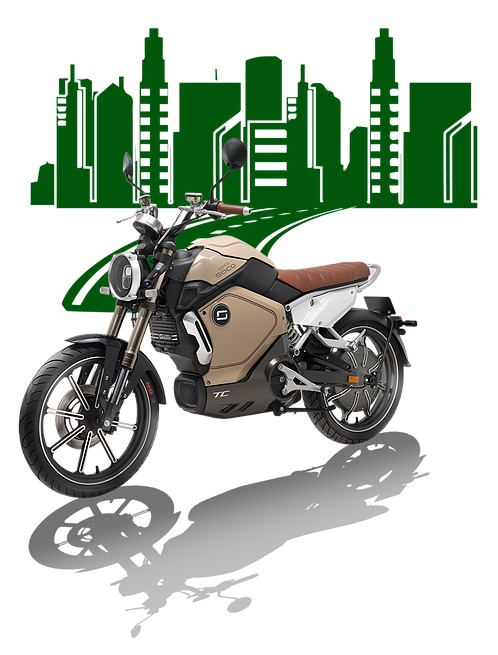 Choice
There's a massive range of electric motorcycles from highly affordable mopeds and scooters for people of 16 and over, to supermotos, off-roaders, sports bikes and dual-sports bikes, right up to superbikes capable of reaching motorway speeds in a few seconds, and covering up to 200 miles on a single charge.
Experience it first hand
Magnet Motos maintains a demo fleet of around 10 electric motorcycles from six of the world's leading manufacturers, with OTR prices starting below £2,500. So whether you need an ultra low cost, non-polluting, near silent, means of urban transport, an off roader or a superbike that can reach 120 mph in 10 seconds, the future of motorcycling is here to experience and it's 100% electric.
Energy Bill - 1p per mile
Electric motors are around 95% efficient vs around 25% for petrol and diesel engines. In other words, 75% of the fuel burnt by a combustion engine is wasted, which is bad news for your pocket and terrible for the environment. The bottom line is that electric motorcycles cost very little to run - from around 1p per mile in electricity costs. So to put that into perspective, it's the same as getting over 600 miles from a gallon of petrol* or travelling 1000 miles for around £10. There's quite simply no other form of transport that gets close, and even high-performance models deliver the equivalent of around 250 mpg.
*Based on £1.10 per litre and electricity at 15p per kWh.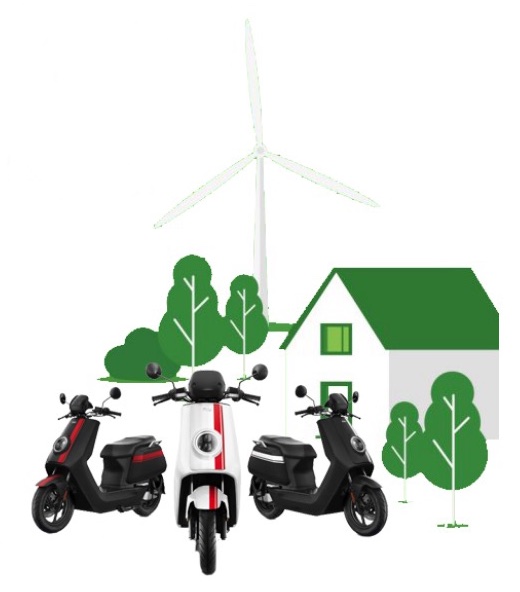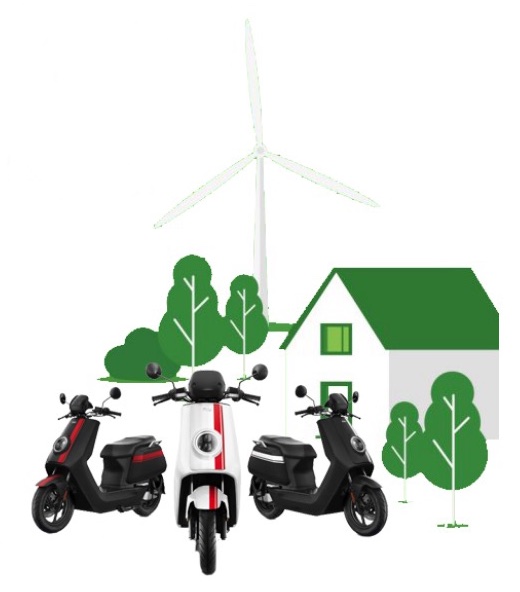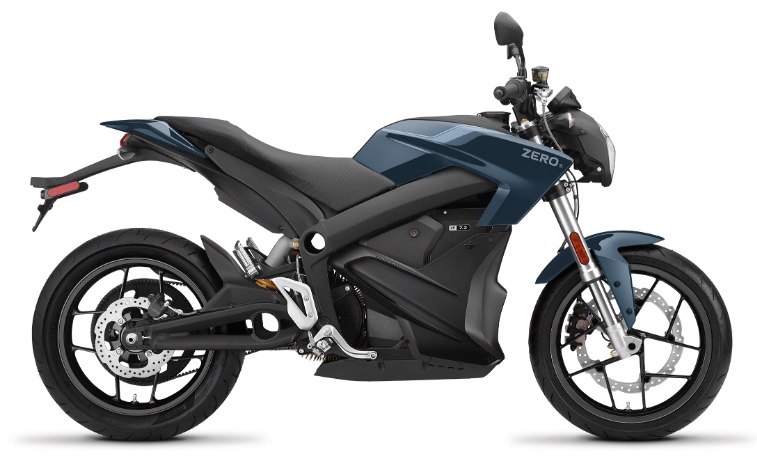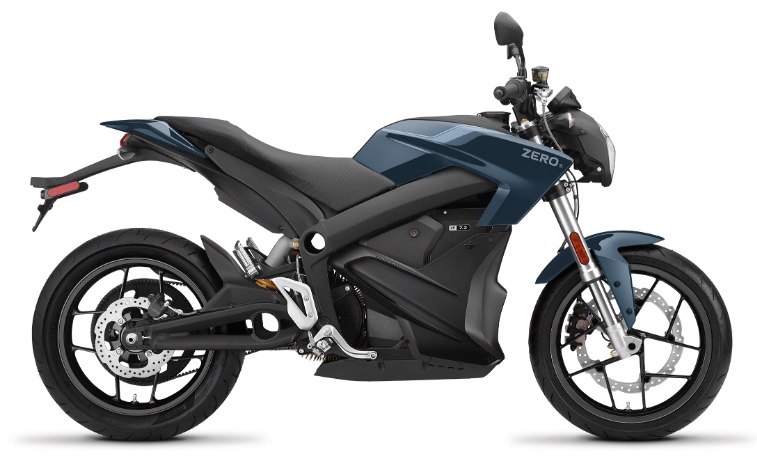 Tax avoidance
Electric mopeds receive a Government Grant of £150 and 11 kW (CBT) bikes costing below £10k qualify for a Grant of £500. Subsequently, Road Tax is free and you only pay 5% VAT on fuel (electricity). Being electric you'll avoid congestion charges, you will never have to worry about paying to enter the UK's increasingly popular Ultra Low Emission Zones (ULEZ) and parking is either free or very cheap.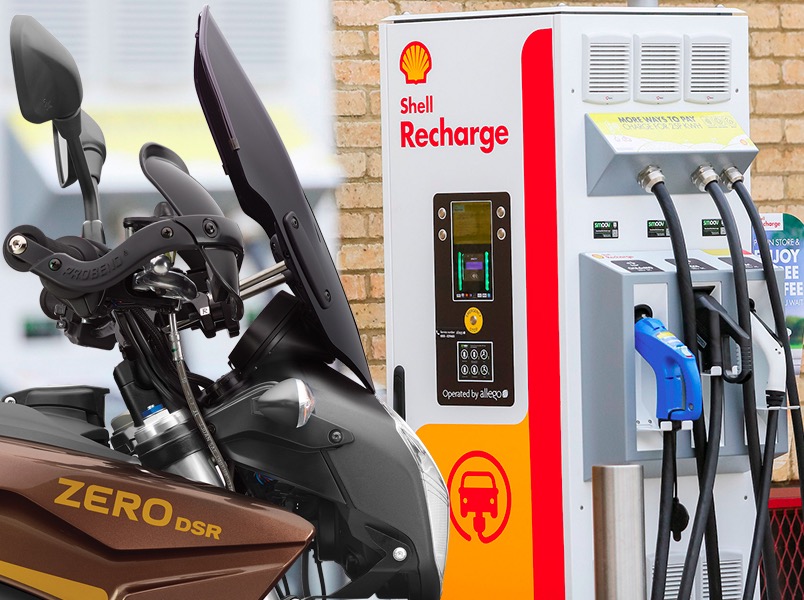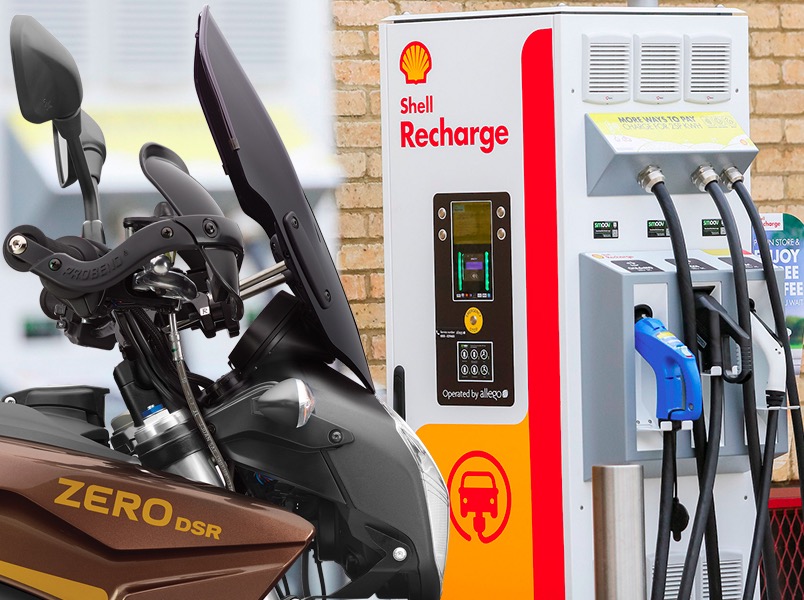 Service Lite
The other welcome news is that service costs are minimal, as there are so few moving parts and generally, you'll only need to replace tyres and brake pads, eventually.
Environment
Being electric means no tailpipe emissions, so no pollution, no direct CO2 and virtually no noise. As the national grid transitions to more renewable energy sources, the environmental impact of EVs just keeps falling, whereas combustion engines simply get dirtier with age. Although the UK is one of the world's 18 countries that's reducing it's CO2 output, there's a great deal more we need to do to achieve the government's targets of banning petrol and diesel vehicles by 2035 and achieving zero greenhouse gas emissions by 2050.A litre of petrol weighs around 750g but results in over 2 kg of CO2 being generated when it's burnt. For example, a motorcycle that averages 50 mpg, which releases 100g of CO2 per km, will pump 8 kg of CO2 into the atmosphere, even though the gallon of petrol weighs just 3.4 kg. Over 1000 miles that motorcycle would emit 160 kg of CO2 into the atmosphere, or 160g per mile.

Although electric vehicles have no tailpipe emissions, unless they're recharged from 100% renewable sources, such as wind, solar and hydro, there will be off-board CO2 emissions i.e. those released from oil, gas and coal power stations.

The average unit or kilowatt hour (kWh) of electricity generated in the UK during 2019 resulted in around 250g of CO2 being released into the atmosphere. Even a high performance electric motorcycle like the Zero SR/F will travel around 9 miles on a kWh of electricity, which equates to 18g per km. That's a staggering 80% reduction in CO2 vs the petrol motorcycle above. In the case of smaller and less powerful electric models, the off-board CO2 falls to around 8g per km.


Charging
Most electric motorcycles charge from a regular mains socket, and the very largest ones can connect to a standard, Type 2 EV charger**, which can be installed at home and found all over the UK at public charging sites. The batteries of many smaller motorcycles and scooters can be removed and charged from any 13 amp mains socket, which avoids having to bring power close to where you park.
**Type 2 chargers are used by many manufacturers including Audi, BMW, Citroen, Jaguar, Kia, Nissan, Peugeot, Renault and Tesla.
Warranty and battery life
All motorcycles carry a mechanical warranty of two years and a battery warranty of three years, except for Zero who offer a battery warranty of five years with unlimited mileage. Batteries are designed to perform at 80% or above after five years and with prices continuously falling, if you ever need to purchase a replacement you can expect the cost to be lower than it is today.
Catch?
You may be thinking 'so what's the downside"? and that's the point; for most people who simply need to commute, run errands or just ride for pleasure, it's good news all the way.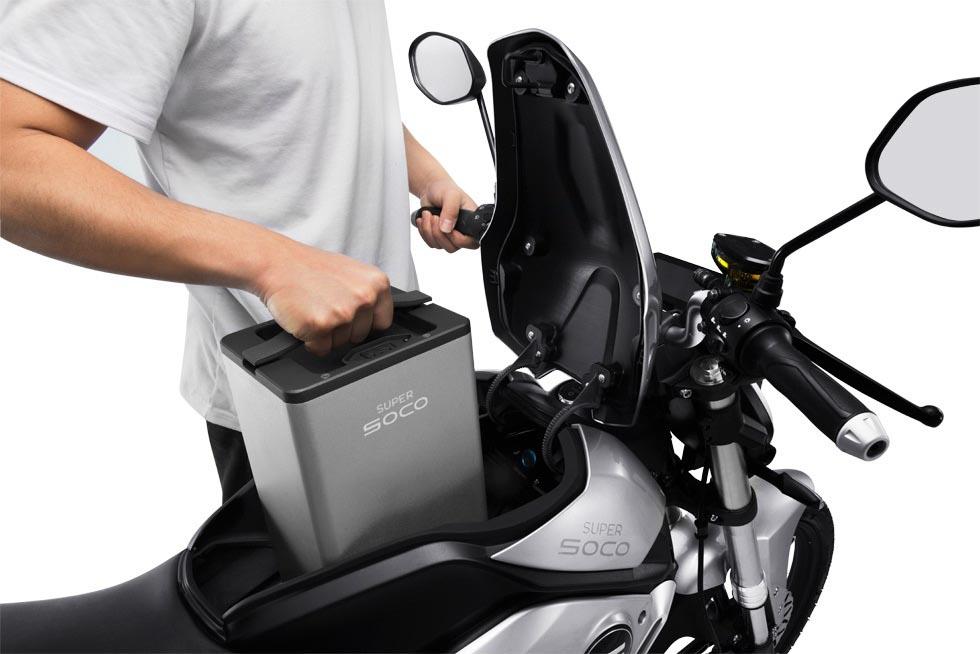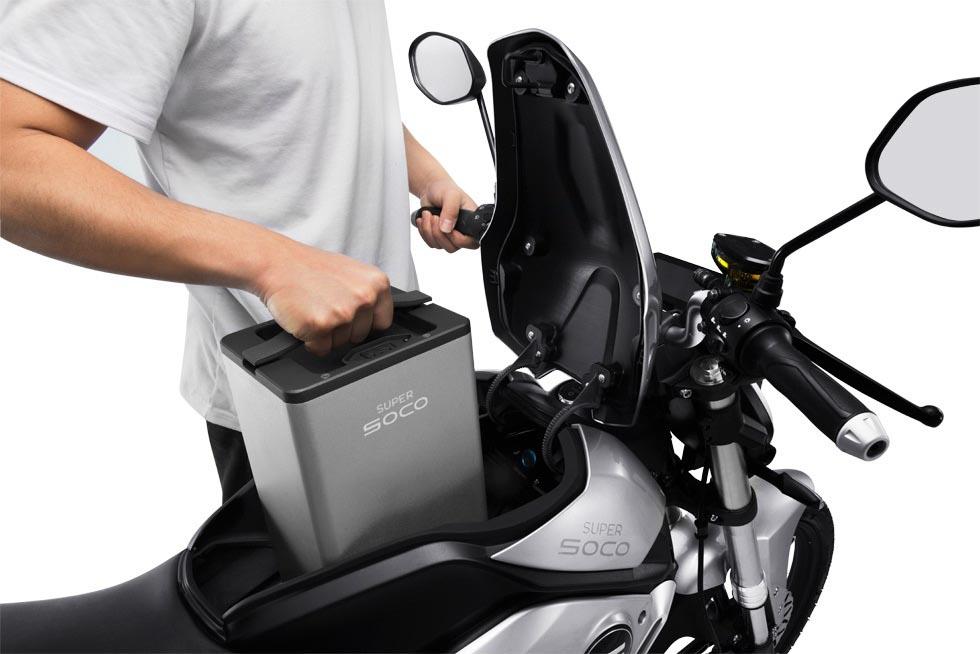 Your move
We welcome you to visit our Weybridge showroom, situated just a few minutes from junction 11 of the M25 or the Painshill exit of the A3, to discuss, view and ride our range of electric motorcycles (licence permitting) or alternatively, we can come to you if you live in the zone below.