NIU MQi GT SR (Electric Scooter)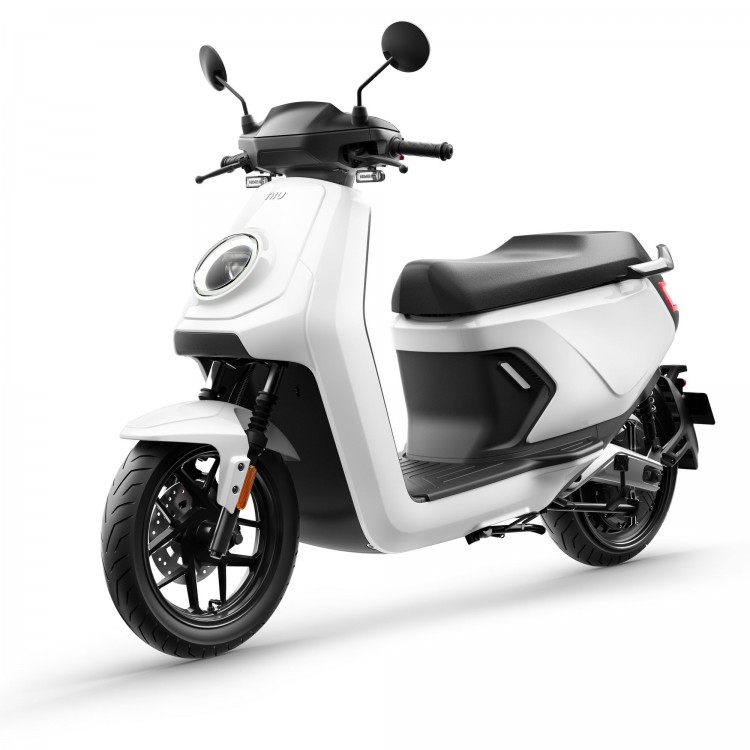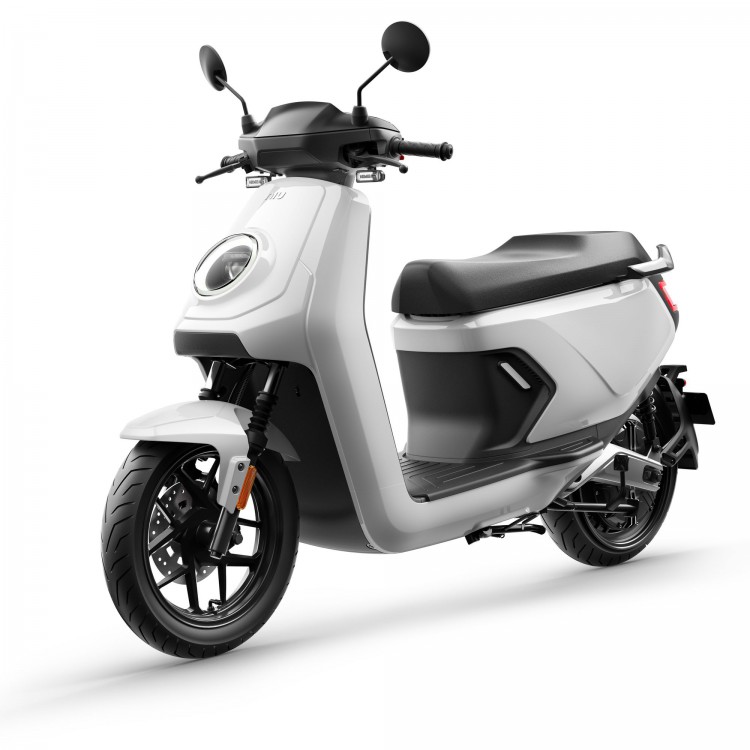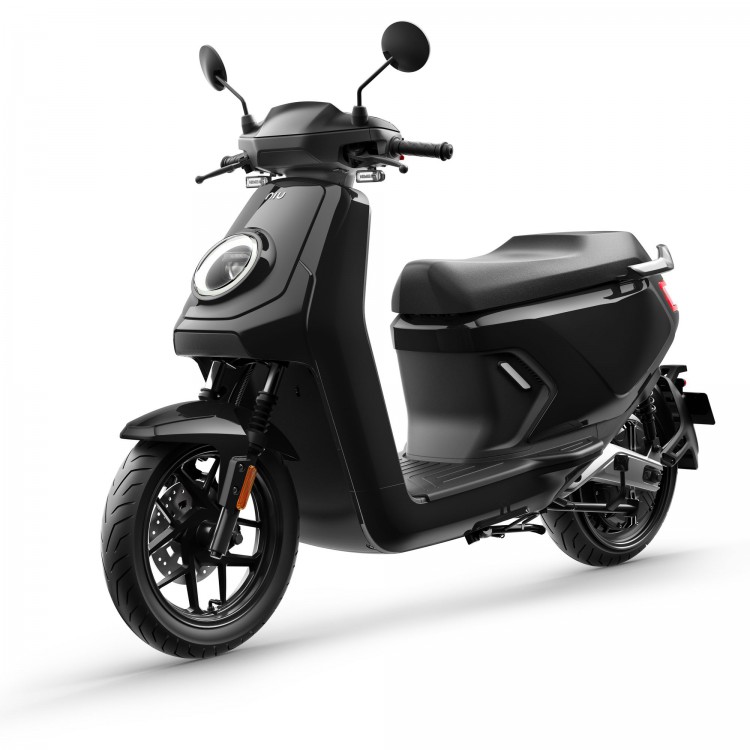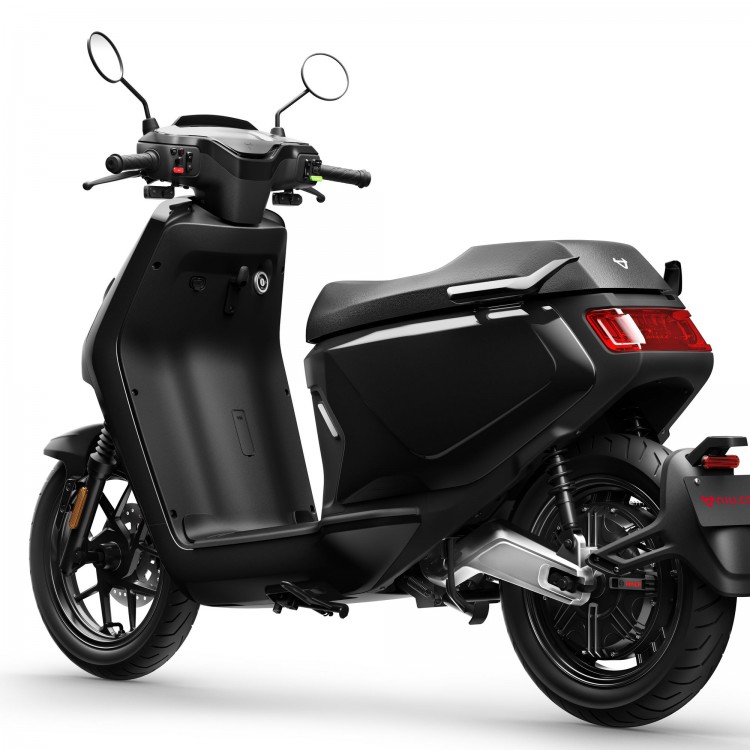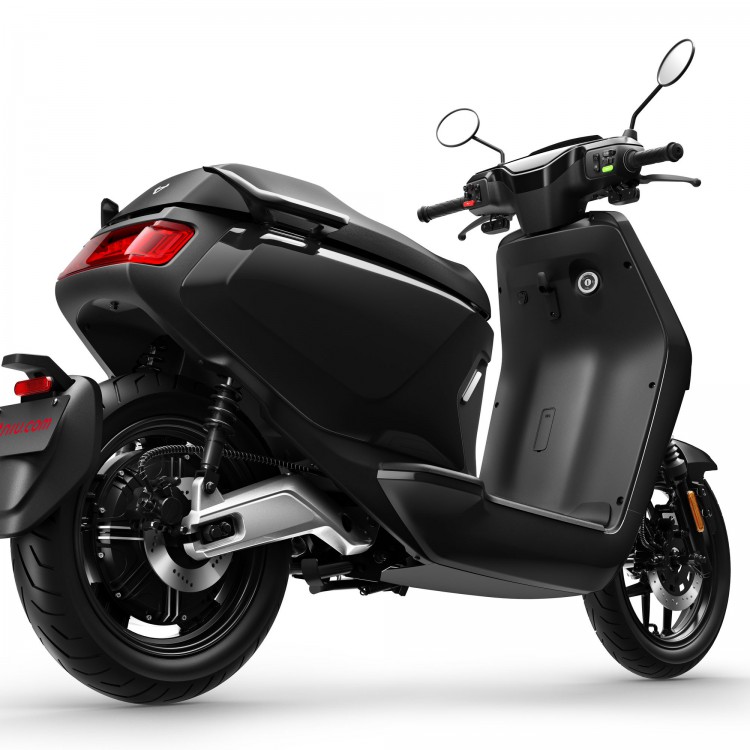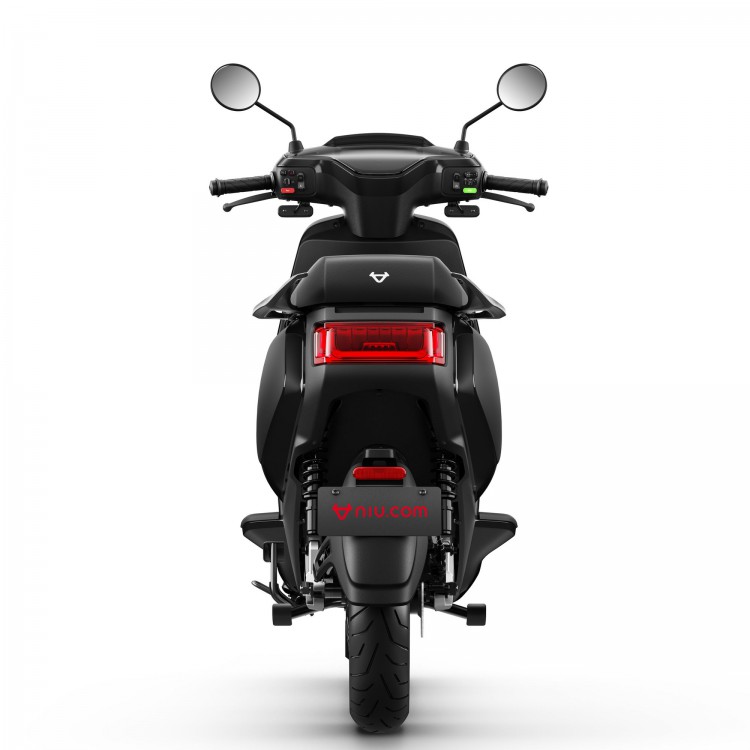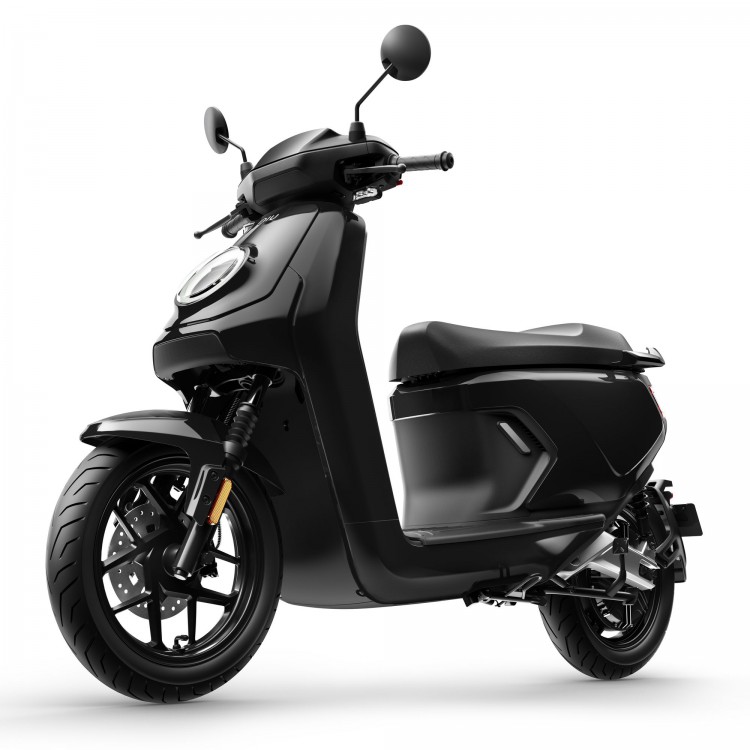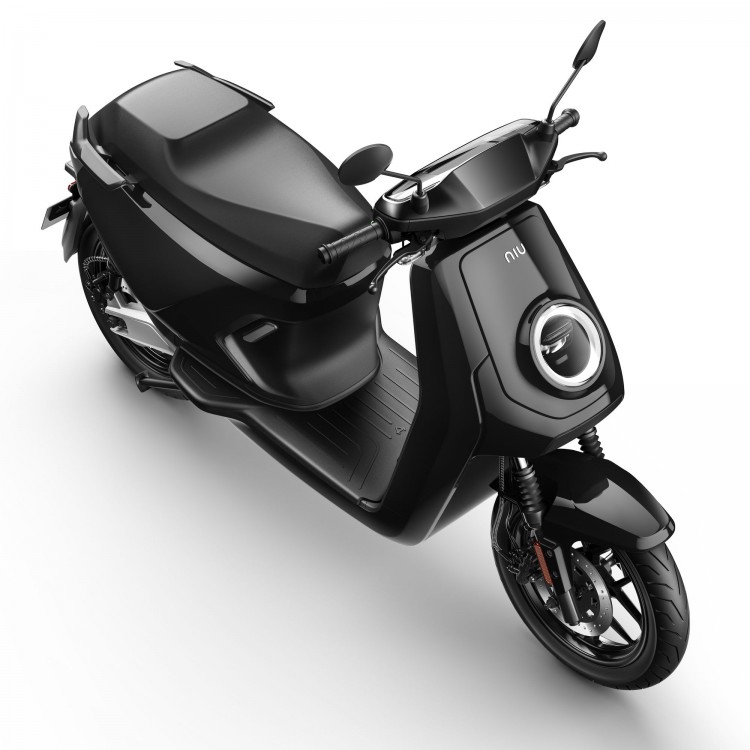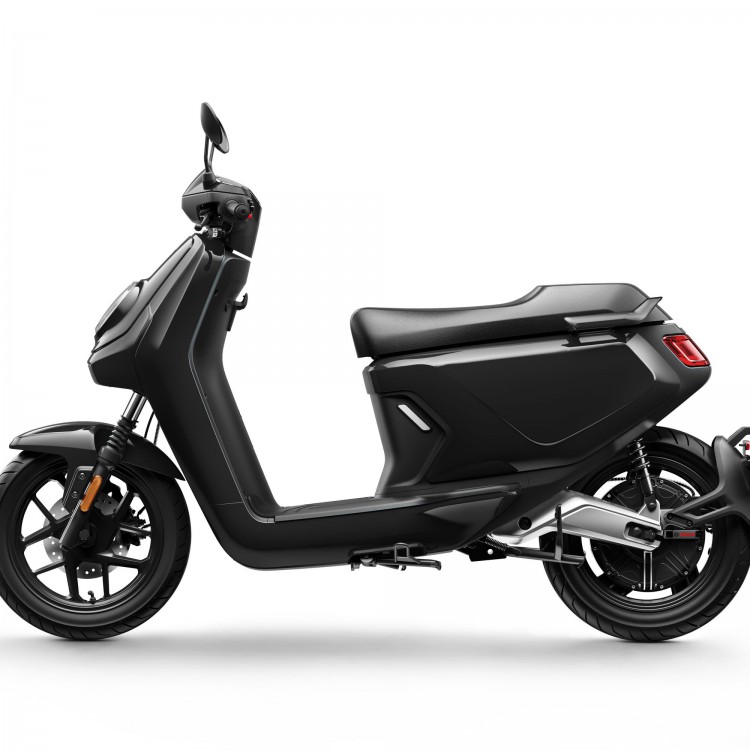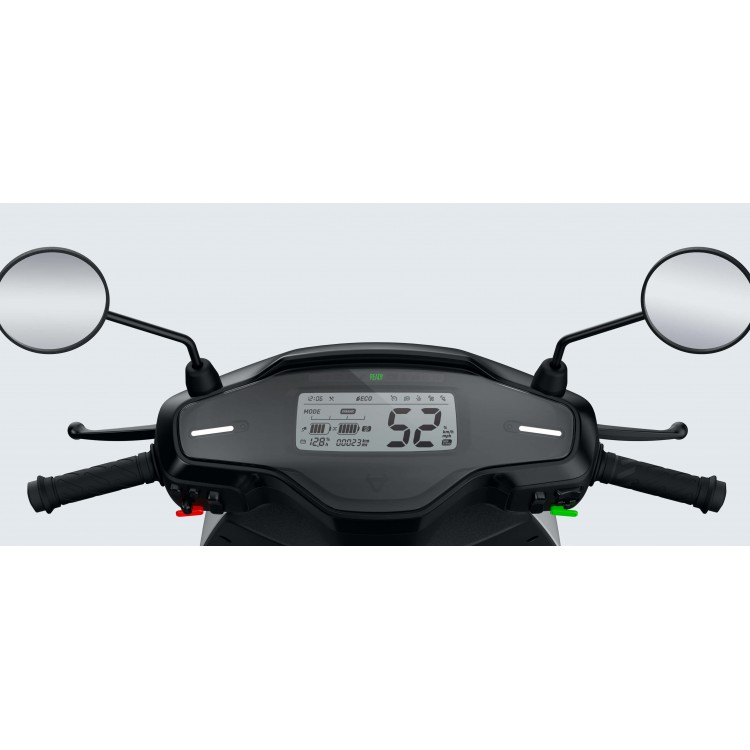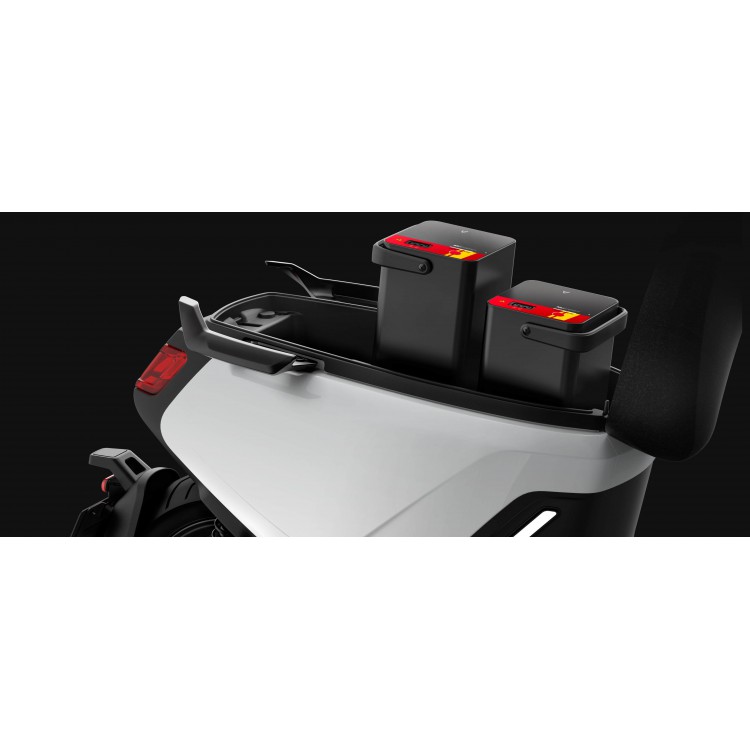 Registered/Delivered in 24 Hours












Power & Performance
Add. Battery Option
Included
Battery Capacity
2 x 1.49kWh
Battery Config.
Removable
Battery Weight
2 x 11kg
Range - City
46 miles
Range - Highway
35 miles
Range - Combined
40 miles
Full Recharge Cost
41p**
Charger type
External 13 amp
Charger Output
650W
Time to full charge
4.5 hours
Average Pence/Mile
0.9p**
Equivalent MPG
604
CO2 (off board)
9 g/km
Maximum Power
3.1kW
Continuous Power
3.1kW
Maximum Torque
88 ft lb
Final Drive
Centre Hub
Speed - Restricted
43 mph
Speed - Unrestricted
-
Features
Instruments
LCD
Ignition
Key with remote
Alarm/Immobiliser
Yes
Riding Modes
3
Traction control
-
Wireless
GPS + Cellular
Mobile App
Yes
USB Charging Socket
Yes
Cruise Control
Yes
Lighting
Headlight
LED
Indicators
LED
Rear/Brake Light
LED
Brakes
System
Linked EBS (Electronic Braking System)
Front Disc/Caliper
220mm/2 Piston
Rear Disc/Caliper
180mm/1 Piston
Power Regeneration
Yes
Wheels
Front Tyre
90/90-14
Rear Tyre
110/80-14
Dimensions
Seat Height
790mm
Weight
115 kgs
Wheelbase
1389mm
LxWxH
1949 x 700 x 1171
Ground Clearance
180 mm
Wade Depth
230mm
Warranty
Machine
Two Years
Battery
Three Years
Licence / Insurance
Licence Class
CBT
Insurance Group
Get Quote
**
**Based on petrol at £1.20 per litre and electricity at 15p per kWh.
Finance
Finance from £88.76 per month, subject to status.
Apply online or call us for a quote.

| Net Cost | Deposit | Monthly Cost | Term | Contract | APR | Total Payment | Total Interest |
| --- | --- | --- | --- | --- | --- | --- | --- |
| £2,998.00 | £350.00 | £88.76 | 36 Months | HP | 13.40% | £3,545.36 | £547.16 |

Find out more about our finance options.

NIU MQi GT SR (Electric Scooter)
Demonstrator Available
Key Specifications
Price/Speed/Equivalent Cost Per Mile
£2,899.00
HP from £88.76 p/m x 36,
£350 deposit, Apr 13.4%.


Online quote



43 mph
0.9 pence
Range
46 miles
35 miles
40 miles
Removable Battery
2 x 1.49 kWh
4.5 hours
Height/Weight
115 kg
815 mm
Warranty
2 years
3 years
The NIU MQi GT SR electric scooter is the latest addition to NIU's range of 50cc equivalents, which means these bikes can be ridden by anyone who was awarded a full driving licence pre Feb 2001, or by any CBT licence holder of 16 or over.
The MQi GT has a particularly powerful Bosch motor that delivers peak power of 3kW, which ensures that the bike can accelerate briskly and handle hilly terrain even when two-up.
NIU has equipped the MQI GT SR with two, powerful 4th Generation Lithium-ion battery packs which deliver a combined 3kWh of capacity to provide a range of around 43 miles. Better still, the new 650W flash-charger allows simultaneous charging of both batteries, either in-situ or removed from the bike in just 4.5 hours.
The larger frame of the MQi GT SR improves rigidity and is complimented by the 14" inch wheels, which ensure improved grip and handling. Ground clearance has also been improved to allow the MQi GT to handle a variety of road surfaces and conditions, and there's even the option of wrap-around steel bumpers to protect the bodywork and enhance rider protection.
The saddle is 30% longer than the one fitted to the NQi series, so provides greater comfort all round and especially for the pillion rider. To further enhance comfort for a pillion there's also an optional backrest and the retractable footrests fold away neatly when not in use.
NIU's unique Electronic Braking System (EBS) is linked to powerful front and rear disc brakes and intelligently harvests energy from the rear wheel under braking, which is cycled back into the battery to maximise range.
NIU's E-Scooter mobile app connects to the MQI GT SR's built-in GPS and Cellular module to put real-time information, including tamper alerts with full location data in the palm of your hand. You can download NIU's free E-Scooter app from the App Store or Play Store.

Price ex VAT: £2,832.50
VAT: £566.50
Total: £3,399.00
Grant: -£150.00
Total: £2,899.00
The OTR cost includes PDI, number plate, first registration and any freight levies.
Demonstrator Available


In Stock:

1

Model:

MQi GT SR