Talaria Sting - Road Legal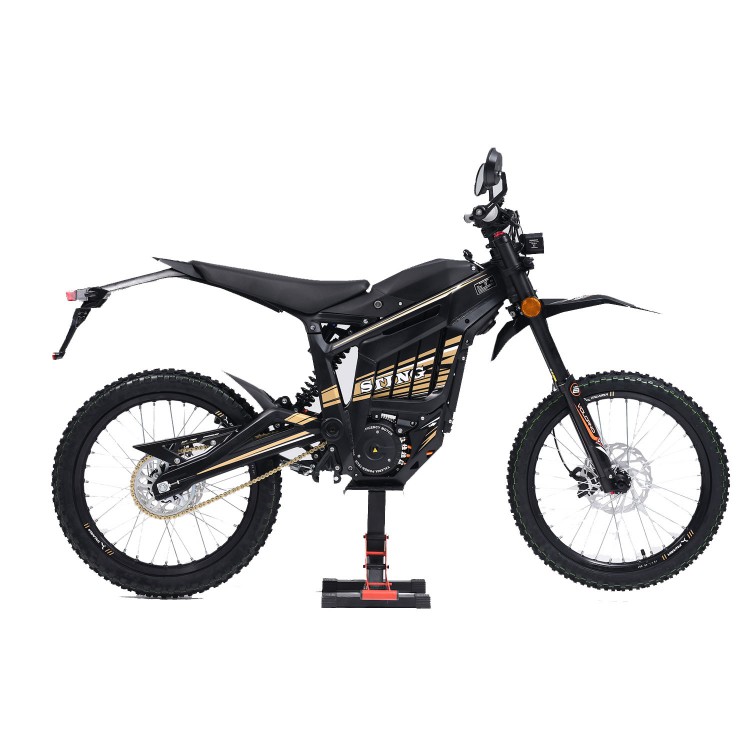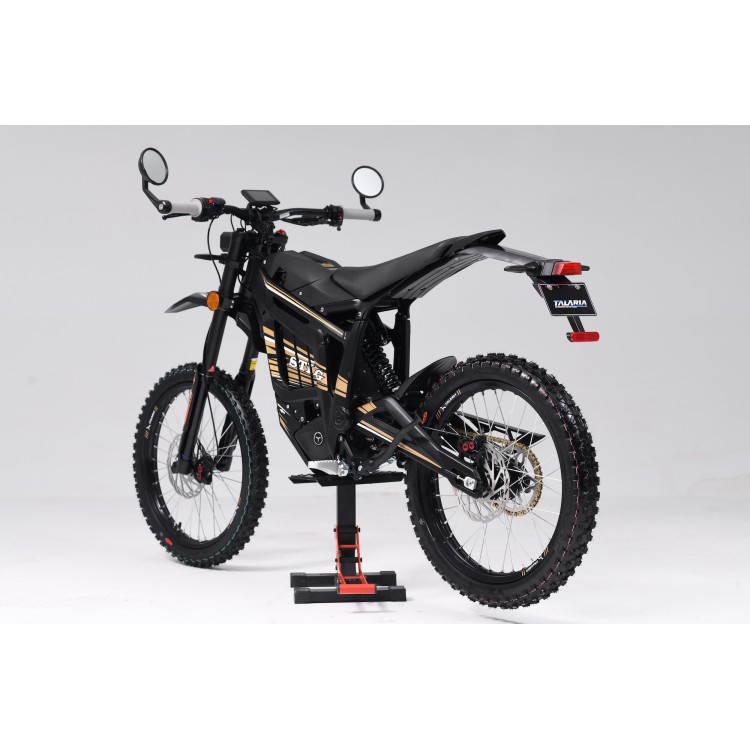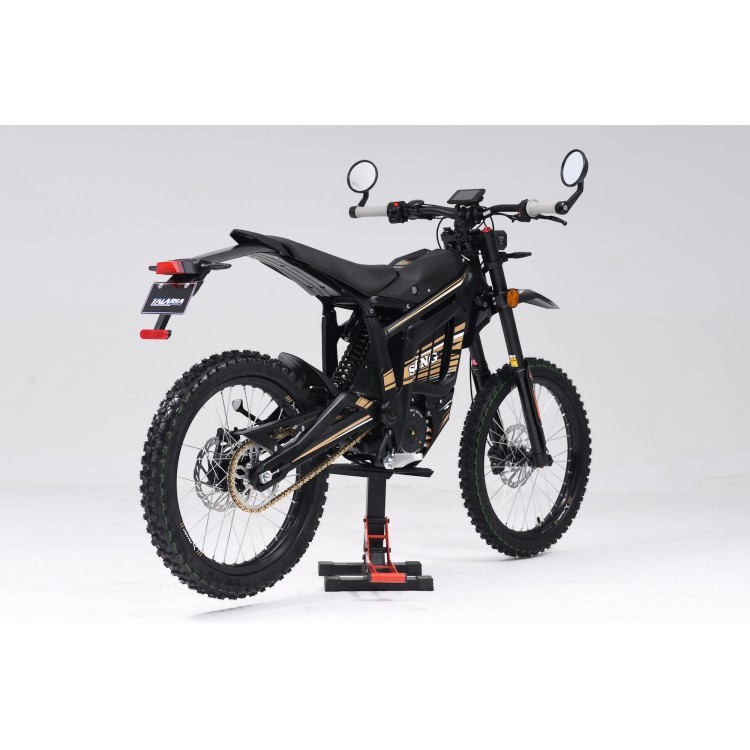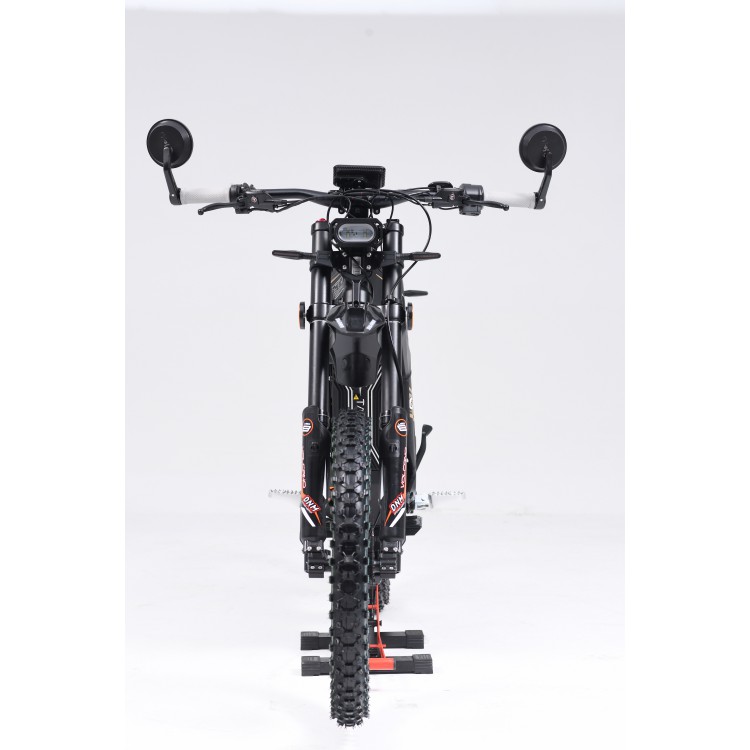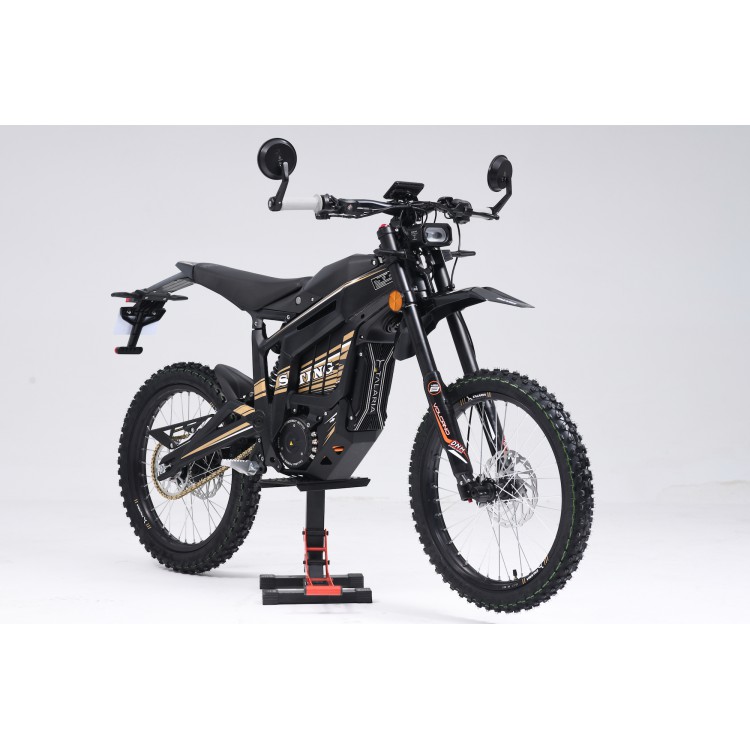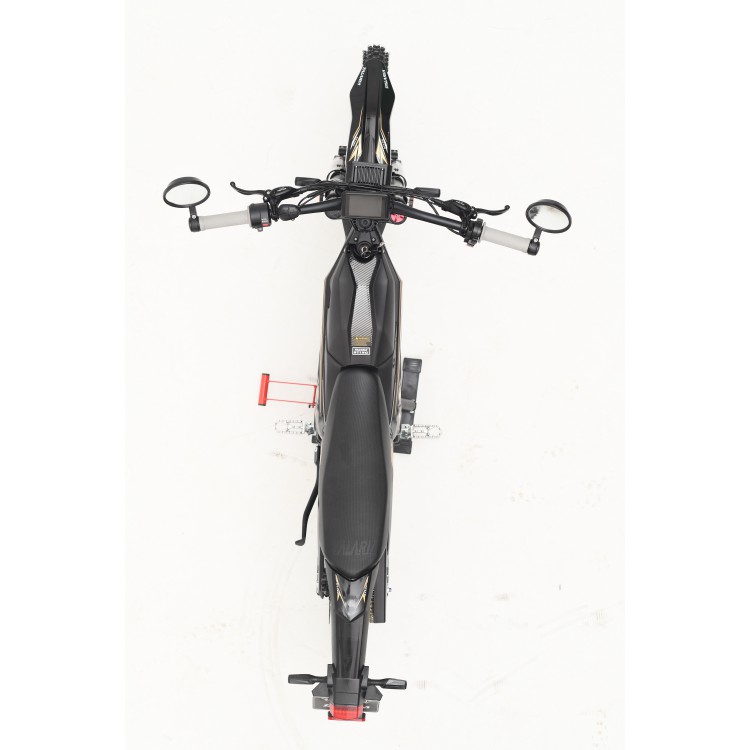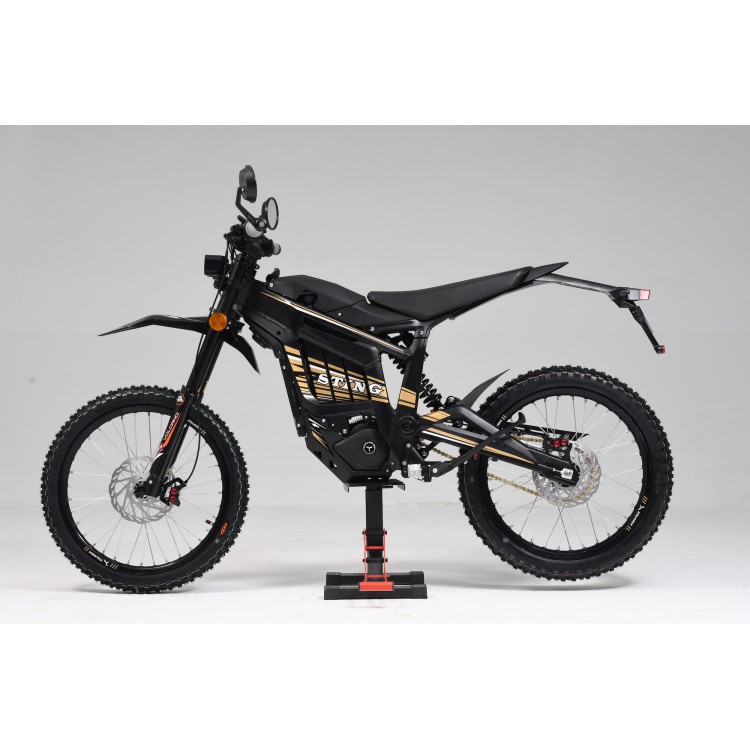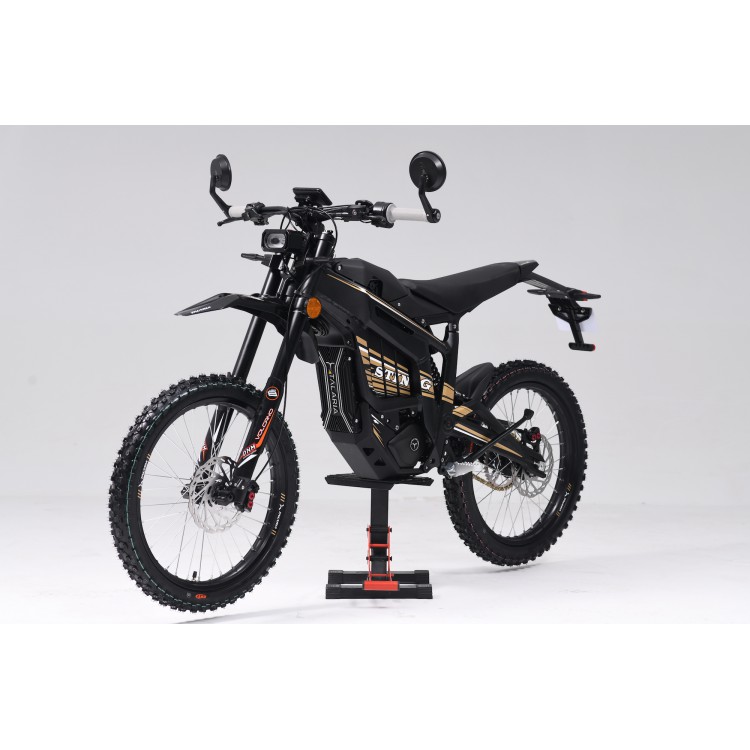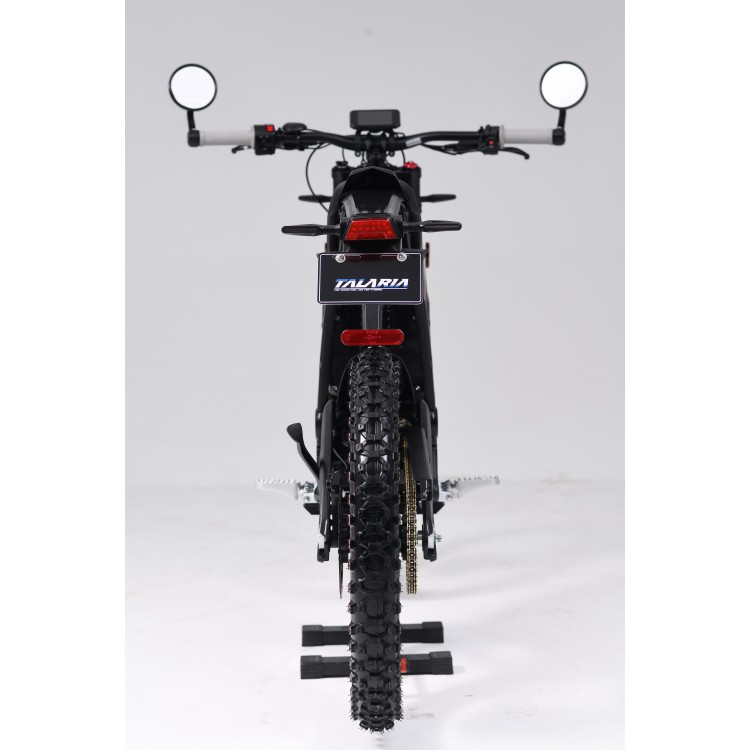 Registered/Delivered in 24 Hours










Power & Performance
Add. Battery Option
-
Battery Capacity
2.28 kWh
Battery Config.
Removable
Battery Weight
12.8kg
Range - City
-
Range - Highway
-
Range - Combined
30 miles
Full Recharge Cost
£0.40**
Charger type
External 13 Amp
Charger Output
600 W
Time to full charge
4 hours
Average Pence/Mile
1.1p**
Equivalent MPG
575
CO2 (off board)
9 g/km
Maximum Power
6 kW
Continuous Power
3 kW
Maximum Torque
34Nm
Final Drive
Gearbox/Chain
Speed - Restricted
-
Speed - Unrestricted
28mph / 47 mph
Features
Instruments
4" Colour TFT
Ignition
Key
Riding Modes
2
Traction control
-
Wireless
-
Mobile App
-
USB Charging Socket
Yes
Cruise Control
-
Lighting
Headlight
LED 18W
Indicators
LED
Rear/Brake Light
LED
Brakes
System
Twin lever
Front Disc/Caliper
203mm/4 Piston
Rear Disc/Caliper
203mm/4 Piston
Power Regeneration
4 level adjustable
Wheels
Front Tyre
70/100-19
Rear Tyre
80/100-19
Dimensions
Seat Height
840 mm
Weight
58 kg
Wheelbase
1260 mm
LxWxH
1870 x 780 x 1040
Ground Clearance
270 mm
Wade Depth
230 mm
Warranty
Machine
1 Year
Battery
2 Years
Licence / Insurance
Licence Class
L1E - A1 of CBT licence required
Insurance Group
-
**
**Based on petrol at £1.20 per litre and electricity at 15p per kWh.
Finance
Finance from £119.82 per month, subject to status.
Apply online or call us for a quote.

| Net Cost | Deposit | Monthly Cost | Term | Contract | APR | Total Payment | Total Interest |
| --- | --- | --- | --- | --- | --- | --- | --- |
| £4,295 | £880.00 | £119.82 | 36 Months | HP | 13.40% | £5,193.52 | £799.54 |

Find out more about our finance options.

Talaria Sting - Road Legal
Demonstrator Available
Key Specifications
Price/Speed/Equivalent Cost Per Mile
£3,995.00
HP from £119.82 p/m x 36,
£880 deposit, Apr 13.9%.


Online quote



28 mph / 47 mph
1.1p
Range
-
-
35 miles
Removable Battery
2.28 kWh
3.5 hours
Height/Weight
58 kg
840 mm
Warranty
1 Year
2 Years

For well over a year the Sur-Ron LBX has been the UK's most popular electric, off-road bike, and has also brought many new riders into the sport. It's popularity has led to constant shortages and the need to place advanced orders to secure a bike. The lack of competition in this super-light, off-road category is now over, as we're delighted to add the Talaria Sting to our range.

Although the Talaria Sting bears a striking similarity to the Sur-Ron LBX, it has a number of advantages, as it's been developed to more than match its rival. Size, weight, power, torque and seat height are very similar, however, the Sting has 19% greater battery capacity, a wider swinging arm and a wider rear tyre to provide improved grip. The Sting also does away with a primary belt (or chain) drive and replaces this with a sealed, fixed ratio transmission box. Replacing a belt drive with a non-serviceable item improves reliability and reduces maintenance, both of which are especially important to off-road riders.

The Sting also offers a four-level, adjustable brake regen capability, which allows the rider to select the ideal engine braking for the type of terrain being tackled. Apart from providing more control on downhill gradients, greater regen will also maximise range, which has already been enhanced by the 19% increase in battery capacity. In addition, the Sting offers an extended, heavy duty motor guard, pro peg footrests and a more robust, single battery and loom connector.

The Talaria Sting has been designed and developed by a team that set-out to take the fight to the competition by producing a superior bike, but at the same price point. Come and judge for yourself by trying our demonstrators.



Price ex VAT: £3,329.17
VAT: £665.83
Total: £3,995.00
OTR Cost: £99.00 (applies to road-legal model only)
In Stock:

1

Model:

Sting Road Legal