Best Electric Motorcycle 2021
20 Jan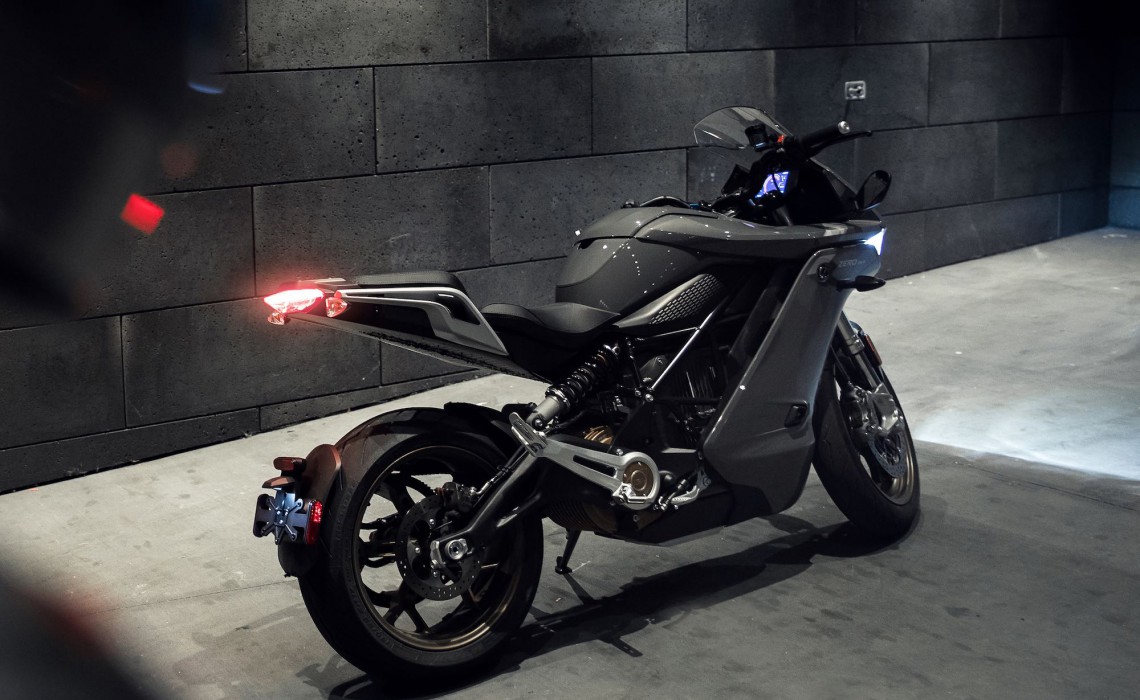 Posted By
0 Comment(s)
5894 View(s)
News
So far the 2021 electric motorcycle model line-up is pretty much unchanged from 2020, which is unsurprising given that we're still in January, the northern hemisphere is in deepest winter and most of the world is battling a second or third wave of Covid 19. Fortunately, despite this, designers and manufacturers are working flat-out to ensure their brands can maximise their share of this high-growth sector.
Much as the public and motoring press love to see exotic, mould-breaking products, what the electric motorcycle sector needs most of all is models that can achieve hyperscale.
The Motorcycle Industry in the UK
The UK motorcycle market comprises just over 1m riders, with annual sales of around 110k bikes, which really isn't very much. If the prospect for the manufacturers of electric motorcycles is simply to scratch a share of this stagnant marketplace, then life would be pretty dull. The challenge and indeed, the massive opportunity is to grow this market considerably, by getting the key messages over to the travelling public.
The very best way to convey that message is to create motorbikes that are truly desirable and affordable, and that can delight people of all ages with their gearless simplicity, convenience, silky smoothness, relative silence and zero emissions, and with the lowest imaginable running costs. The best electric motorcycle of 2021, or any year for that matter, will be the one that moves the most people from cars, buses, trains and trams to discover the pleasure of moving quickly, quietly, effortlessly and cleanly through traffic and across rural landscapes with equal ease.
There are a number of electric motorbikes and scooters that already fit the bill, but the travelling public are simply not discovering them fast enough. Giving people the opportunity to try electric scooters and motorbikes is key to the discovery process, so we need more specialists with more demonstrators, reaching out to more people. The reaction one observes from those experiencing an electric motorbike for the first time is universally positive and enthusiastic. They win people over in a way that petrol has never got near to achieving, so hyperscale is not a matter of if, but when.
So what are the best electric motorbikes of 2021? Well, let's create some simple categories and you'll see my picks next to each one;
Super Soco TC Electric Moped
With retro, cafe racer styling and 17" wheels, weighing a mere 84 kg and with brisk acceleration to its 28 mph top speed, this fully connected, smart moped that can also be monitored from a dedicated smartphone app. The TC is an able urban commuter with a maintenance-free rear hub motor, powerful linked brakes, all-round LED lighting, keyless go and a built-in alarm.
NIU NQi Pro Electric Scooter
With the styling of a futuristic Vespa, great build quality, a beautiful LCD panel, two batteries and a host of smart, app-driven connected features, the NQi represents amazing value, whether you choose the 28 mph or the 45 mph Sport version. Both share the same advance features including a USB charging socket, LED lighting, Cruise Control, keyless go and a built-in alarm.
Super SOCO TC Max (11kW Commuter)
The faster and longer-range version of the retro-styled TC, which is hugely affordable and massive fun. More smiles per £1 than anything else on the market and with a top speed of 60 mph and a range of over 50 miles, the TC Max is a great and stylish all-rounder.
The Zero FXS (11kW Category Killer)
Now we're in serious motorbike territory, but with a featherweight 133 kg supermoto that charges to 60 mph in 4 seconds, hits a top speed of 85 mph shortly afterwards, can manage around 80 miles of urban riding on a single charge and makes you want to ride for sheer thrills and a near silent exhilaration that you never imagined possible.
Sur-Ron LBX Off-Roader
At 57 kg this is an electric motorcycle that breaks all the rules, with its 45 degree climbing ability, 47 mph top speed and remarkable off-road agility, it's no wonder that the LBX is easier to find off-road than it is in a showroom. Hurry, whilst stocks last!
Zero SR/F Superbike
Its 190 Nm of torque from 1 rpm annihilates every petrol motorcycle under 2.5 l, and with so little sound and such incredible smoothness, that you could be forgiven for thinking you're being propelled by a supernatural force. With Bosch MSC keeping the SR/F locked to the tarmac, it's as sure-footed as it is quick, and the optional Charge Tank allows its 14.4 kWh Power Pack to fully recharge from a rapid EV charger in just one hour. No other electric motorcycle can match the SR/F for torque, performance, agility and value, which is why it wins this class hands-down.
The year is young and there's much to be revealed in this rapidly evolving marketplace, but any of the above will provide years of satisfaction, so why wait? Try, believe and buy!